2017 Kitchens
2017 Kitchens
Form. Function. Aesthetic.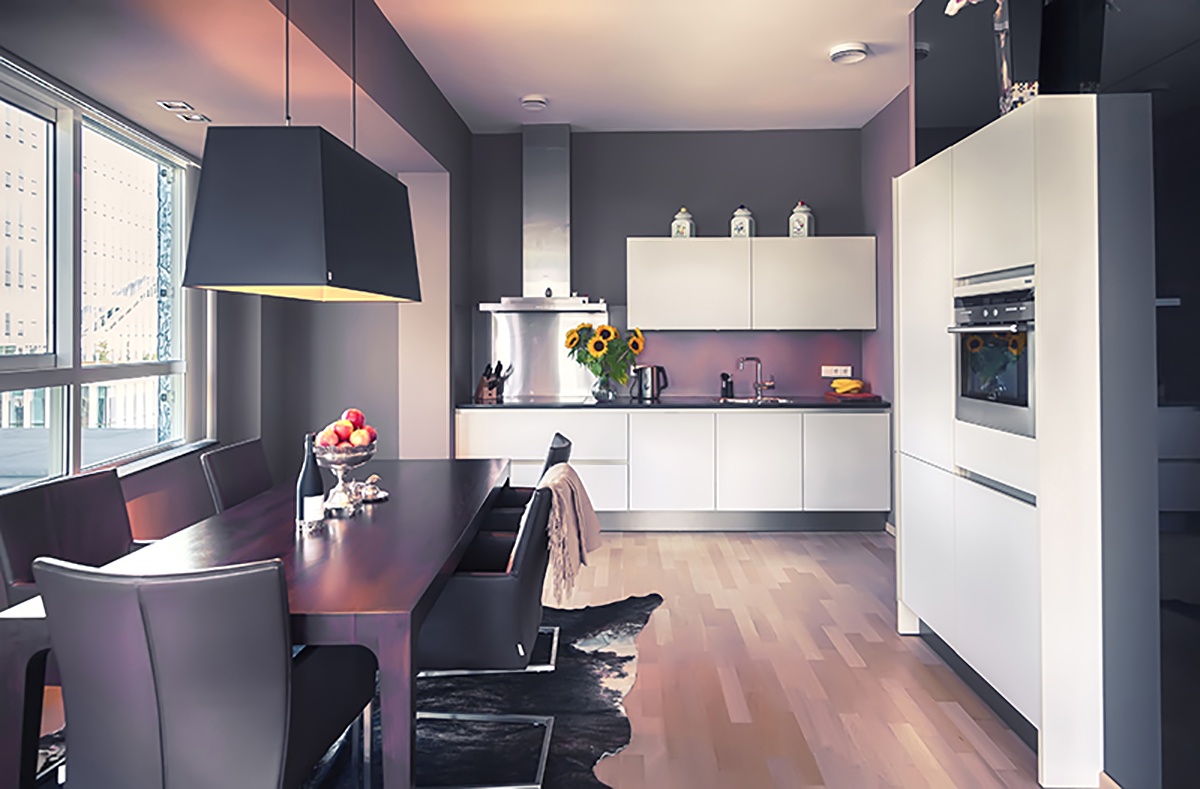 4 April 2017
Whether you're updating an existing kitchen or starting from scratch, there are a few top trends that are both easy to incorporate and sure to lift your space to the height of 2017 design look books.
New kitchen cabinets are a great way to ensure you have the space and style you need, and are also essential to a kitchen's return on investment.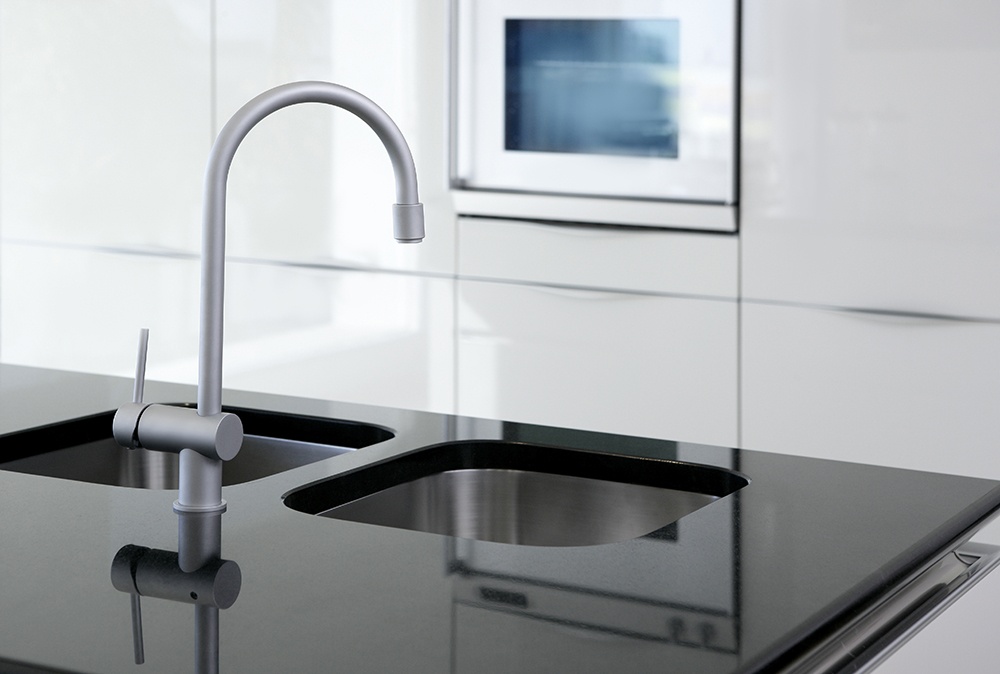 White kitchens may never go out of style, but in 2017 we are seeing a softer take on the traditional, with grey providing a neutral and classic alternative.
Various shades of grey are being incorporated into everything from cabinets and baseboards to splashbacks and benchtops, as home-owners embrace simplicity without compromising on personality.

Composite materials in both benchtops and sinkware are creating seamless aesthetics with innovative finishes to optimise both style and useability.
The development of composite materials is opening the possibility for high-end luxury finishes that greatly increase the grandeur of a space at a relatively modest price.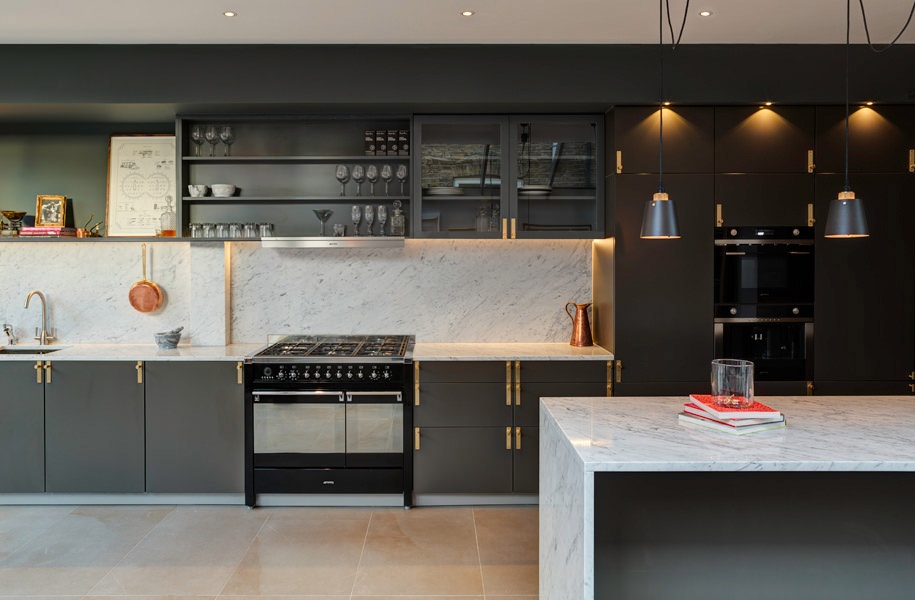 In a smaller kitchen, heavy amounts of silver and chrome can quickly dominate a room. Appliances in a sophisticated shade of black are an alternative growing in popularity.
Subtle touches like decorative hardware can be a risk-free way to incorporate new trends in a conservative kitchen.
Polished chrome and nickel accents are giving way to copper, polished brass, and matt black cabinetry handles. A dash of bright metal or dark black is an easy way to update the look of an existing kitchen without venturing too far from the traditional white. Copper and brass are gaining in popularity as people look for colours to complement grey and neutral-toned kitchens.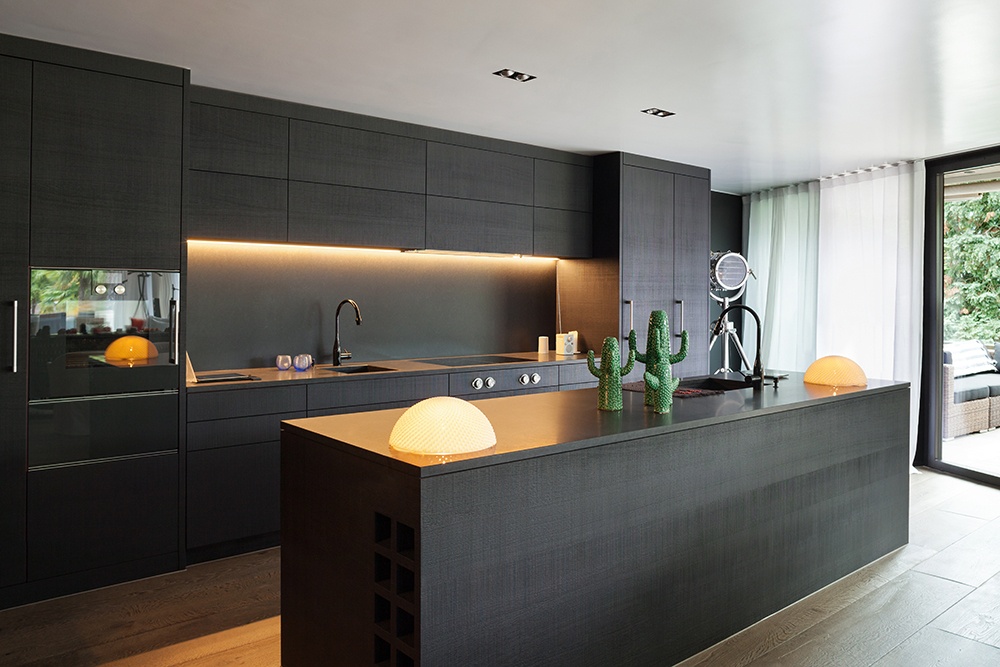 Handle-less profiles are also in high demand for the more linear designs taking off in 2017, from modern farmhouse to timeless contemporary minimalism.


Profiles with Integrated strip lighting are the perfect way to add dimension and enhance a space while retaining sleek lines.
Including touch to open mechanisms in cabinetry also maximises functionality.

LED lighting is predicted to be the biggest growth trend in home décor for 2017/18 and beyond, with an incredible variety of easy to install options that benefit every kitchen. Using accent panels and under-cabinetry strip lights brighten and open a space.

The glossy look of decades' past is slowly being phased out for more natural-looking matt finishes. For those willing to push the boundaries, black is the new white, capitalising on the growing Industrial theme with a matt look that ensures the palette is not too overwhelming. The Industrial trend is inspired by factory spaces, focusing on details such as exposed brick, exposed pipe, rustic metals, and minimalist furniture for a modern, high-quality effect and practical cooking spaces.

Highly personalised accent-colours will also be big this year, with the open-shelving trend creating an opportunity for easily interchangeable pops of bright colour.

Green is a highly-touted favourite in variations of kale, apple, and blue-green hues. From subtle to vivid, a variety of hazelnut, mushroom, charcoal, blue, and even yellow shades will also feature in this year's trending colours.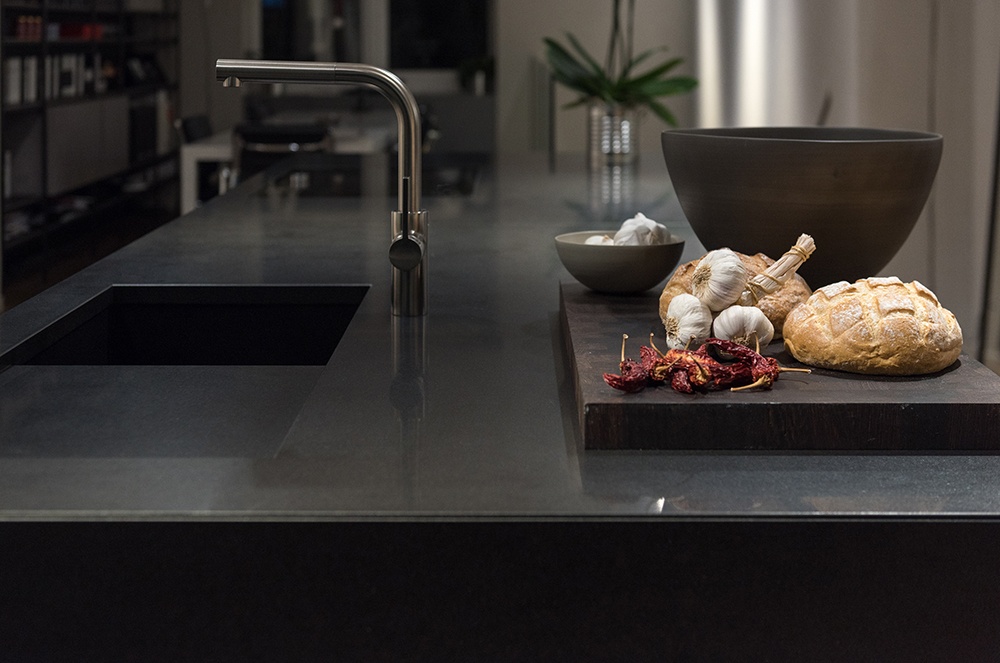 Not only are cabinet colours changing, cabinet functionality is also getting an upgrade, with hydraulic damping and integrated storage establishing themselves as industry standard. Clutter-less benchtops are not only showroom-chic, they are also essential for maximising space in smaller kitchens. Clear worktops can create the illusion of space in a kitchen and innovative storage solutions utilising pull-out trays and narrow spaces are a must to create a sense of flow and cohesion.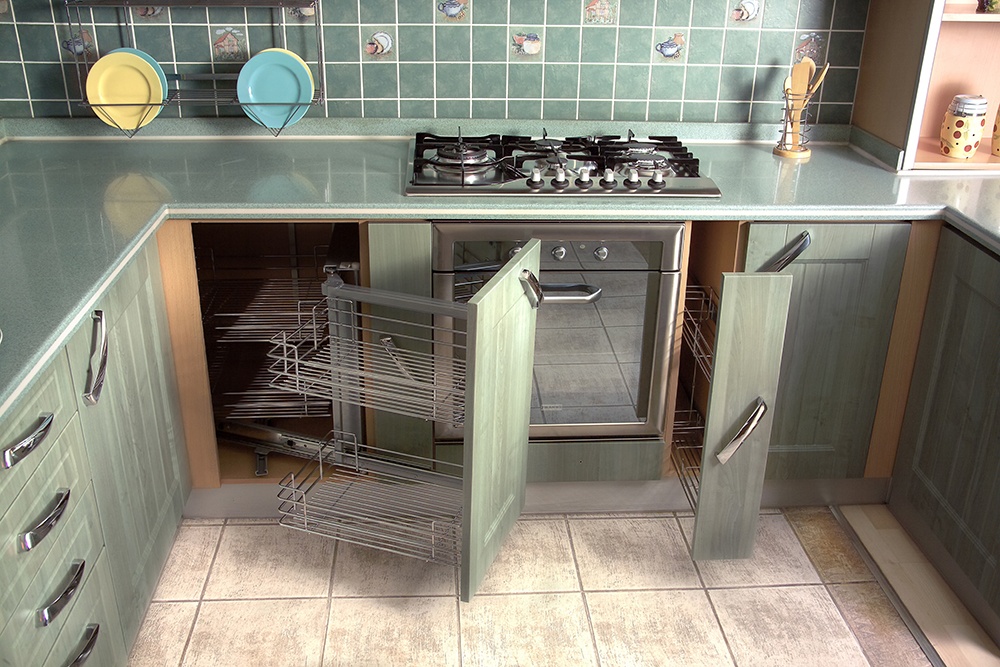 Kitchens don't have to be large to be appealing.
Ergonomic efficiency and storage capacity are key to creating a functional space equipped for modern living.
Pull-out units maximise space, with both style and practicality the hallmarks of increasingly intelligent high-quality storage solutions to create that 'wow' factor kitchen users are looking for. Hiding small appliances like coffee machines and toasters behind cabinetry that runs flush with benchtops creates a sleek, modern look, and integrated waste bins and appliances are becoming increasingly popular.

Drawers are the storage solution of choice for everything from utensils to appliances to pots and pans; aided by customisable drawer inserts and clever multi-tiered drawer systems, pull-out pantry, corner or under-sink storage units all offer convenient storage to tidy your kitchen and access hard to reach areas.
2017 is poised to provide a wealth of design inspiration for every kitchen. If you are commencing a new build or planning a remodel this year, think about how you can incorporate some of these ideas into your design.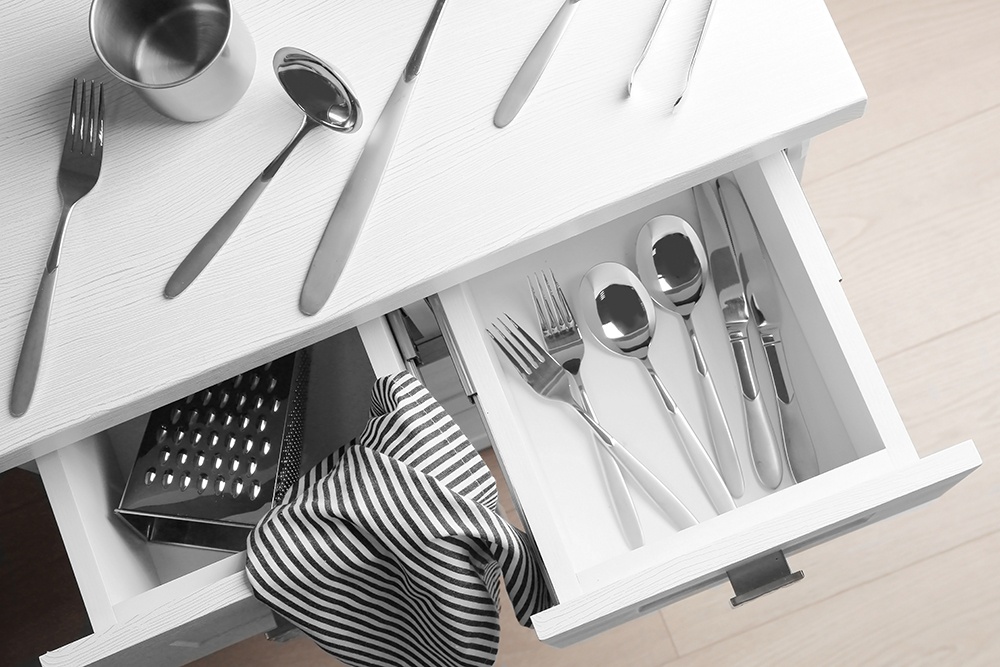 Shop the Look:
Titus Tekform can help you realise your 2017 design needs.
View our complete range of
handles
, and keep an eye out for our new styles and finishes, including:
Polished Copper, Antique Copper, Matt White, Matt Black, Antique Iron and Brass