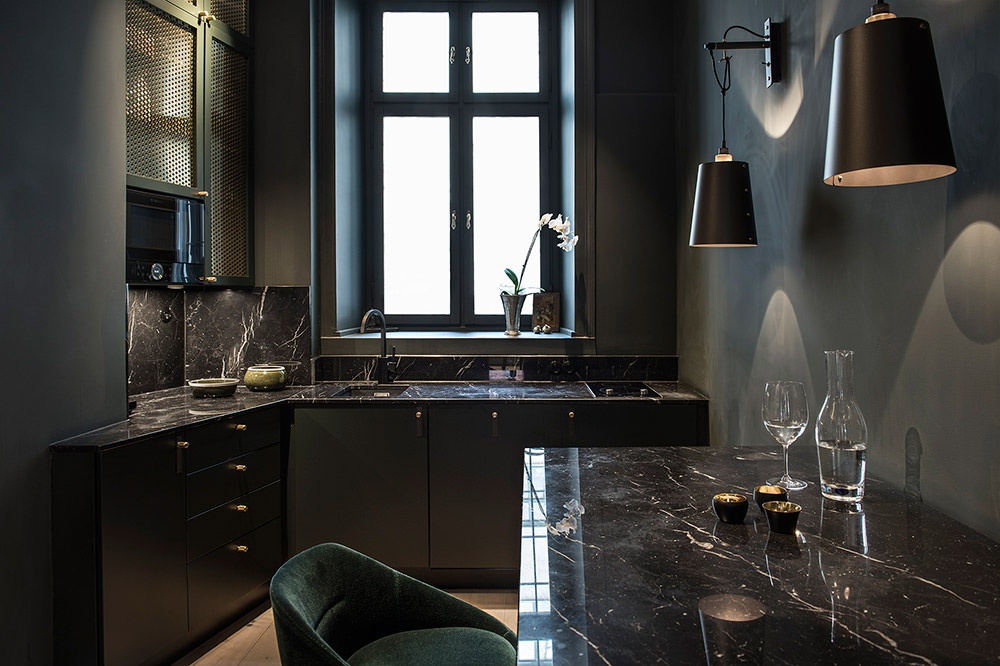 Combined kitchen and living areas may have begun as space-saving studio-esque areas fit for the micro living movement but the luxe take on the trend in 2018 favours large open spaces and farmhouse-style communal tables to emphasise the kitchen's comeback role as the most important room in the house and the centre of family and connectivity.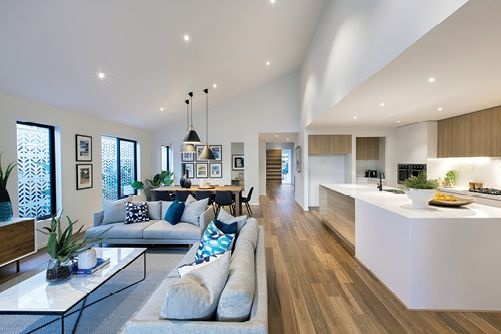 Simple banquette seating along no more than two sides of a dining table or breakfast nook is the more adaptable alternative, complimented by modern-style chairs for a classic upgrade on the dark cherry banquettes of the 80s. The chic café aesthetic creates a comfortable and relaxed kitchen dining experience, as well as flexible storage and seating options.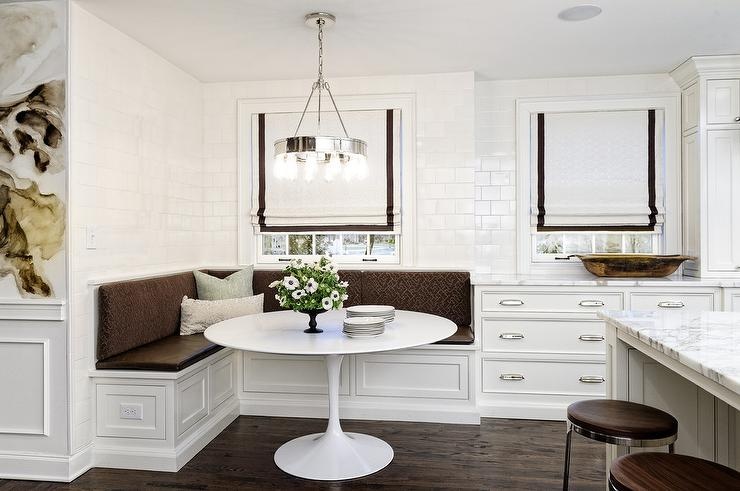 When it comes to hardware, black-on-black fixtures take the dark kitchens popular in 2017 to the next level. The minimalist, monochromatic look is capable of complementing any style and colour palette for a touch of drama that doesn't overwhelm. It's also practical, camouflaging everyday wear and tear even as it effortlessly ties together disparate areas of a kitchen for a sense of balance and sophistication.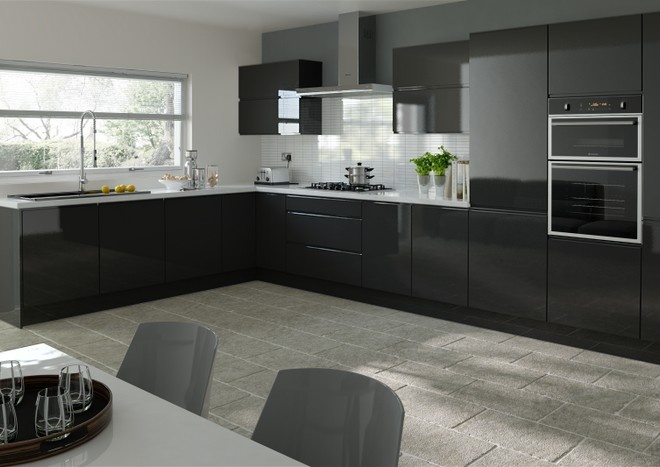 Flat frontals utilising push-to-open doors and drawers, handleless profiles, or a combination of both are here to stay, providing the perfect foil for statement benchtops or elaborate splashbacks.
Integrated appliances are as popular as ever, but incorporating sliding doors into a kitchen build is an inexpensive solution for a clean and understated look that shares many of the benefits of a butler's pantry without breaking the bank. Combining functionality and flexibility, induction cooktops are another option growing in popularity. Safer than gas or radiant cooktops and cool to the touch, induction cooktops are also easily incorporated into any kitchen style, thanks to their unobtrusive appearance.
Stainless steel is the finish of choice for standalone appliances, whereas deep sinks to easily accommodate larger pots and pans are available in more colours than ever before, to seamlessly match a kitchen's visual appeal.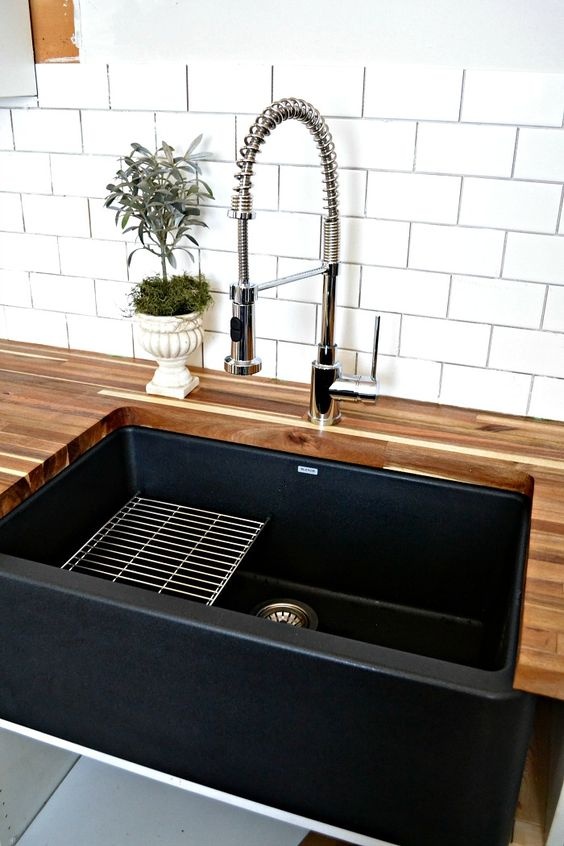 Storage is no less important, particularly given a slight move away from upper cabinetry; deep drawers, more accessible than traditional base cabinets, marry organisation and practicality thanks to an abundance of functional add-ons like tidy bins and drawer inserts.
When it comes to colours, understated matt finishes have paved the way for ambitious marble, stone and acrylic focal points, wonderfully balanced by minimalist cabinets. Elegant metallic trim and detailing is another trend tipped for 2018, but lush greens and greys are emerging as the prime colours to highlight the popular marble or brass fixtures flooding the market.
Earthy terracotta tones promote warmth and positivity and bold jewel tones are exemplified by the ultra violet pantone 2018 colour of the year. A move towards iridescence also looks to be on the cards, particularly for tiles or gloss board.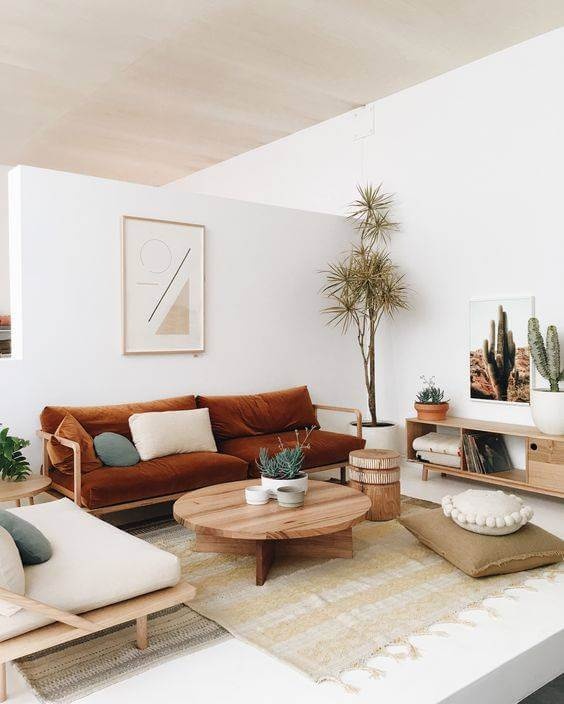 Finally, LED lighting continues to be applied in new and innovative ways, thanks to continual improvements in technology. More efficient, longer-lasting and emitting less heat than halogen or fluorescent bulbs, integrated LED strip or down lights perfectly accentuate drawers, profiles, islands, kickers or shelving while providing much-needed illumination to under-cabinetry work spaces. With a rainbow of hues available from bright to soft white, as well as reds, blues and greens, there is no easier way to alter the tone of a kitchen.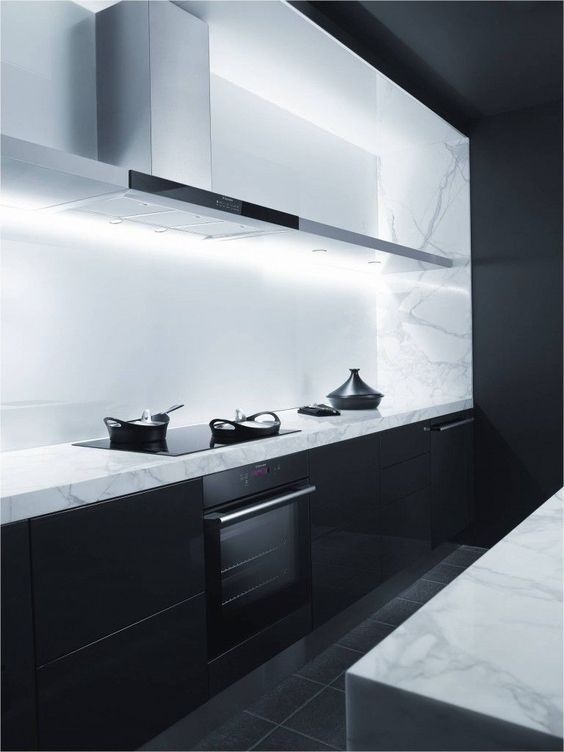 White kitchens will never go out of style, but the creativity and innovation displayed in current kitchen trends offers an exciting opportunity to fashion spaces as varied as their purpose. The kitchen is no longer just a room; it is an idea, an icon, a symbol, and a nucleus of home and the Australian lifestyle.