5 DIY Kitchen Projects to Keep Busy Over the Easter Break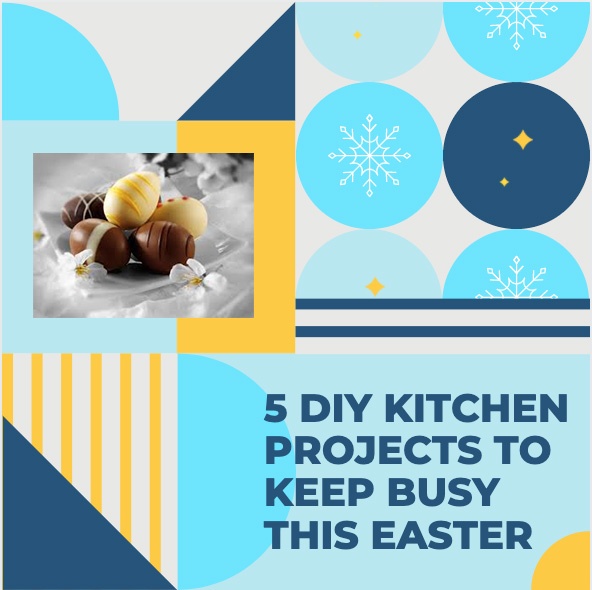 Too often the kitchen is deemed as an overwhelming project in home renovations. But now we know that you don't have to overhaul everything to make it feel brand new. So to entice you off the couch and get your to-do list started, we compiled a few DIYs that can have your kitchen looking brand new in no time.
1. Expand your kitchen storage

If you need a little declutter or a huge space-saving machine, we've got a few storage ideas that will get you on the right track.
Pull-out units
Let the items come to you. Forget jostling pots and pans while you try to navigate to the back of your cupboard. Instead, install pull out units like a Lazy Susan or Swivel Corner unit. These units are super easy to install and come in a wide range of sizes and storage options. You can use them for storage under the sink or deck out your whole pantry.

Over the counter
If you're still struggling with storage solutions, using the wasted space between your bench and underneath your wall cabinets may be the trick you've been waiting for. Create shelves beneath the cabinets to store items like chopping boards or spices to utilise your wasted space.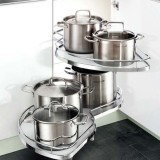 2. Get creative with your utensils
Compartmentalising utensils and cutlery is something we all do, and if you don't, then you most definitely should. Drawer dividers can be customisable, from sorting out
spices
to organising your
knives
. Creating specific places for your kitchen items is paramount to keeping a tidy kitchen. You could even take it a step further and add a splash of colour to different utensils, here's a
guide
to get started.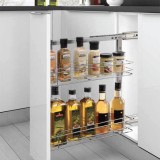 3. Think outside the box.
Like that old furniture you're getting ready to take to the tip, you can repurpose household junk into storage treasure. Office organisers like document trays or file racks can be easily re-purposed into pantry storage and drying racks. And it works both ways! While old toolboxes or crates can become utensil and condiment dividers, you can take your old kitchen items like pots and pans and turn them into any number of
useful craft projects
.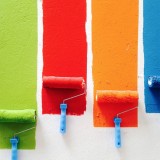 4. Make your cabinet doors soft-close
With so many people working from home at the moment - and confined in close quarters - bring a little hush to the kitchen by updating your cabinets with
soft-close hinges
. No more slamming cupboards or noisy lunch preparations during conference calls!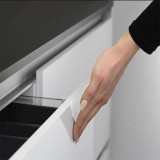 5. Give your kitchen a makeover
If you really want to go all out, replacing your cabinet doors is a quick and cost-effective way to update your kitchen. Order
Made to Measure
to retrofit existing kitchens to your requirements. Complete the look with
new kitchen handles
in the latest styles and finishes.