5 Earth-Inspired Kitchens We Love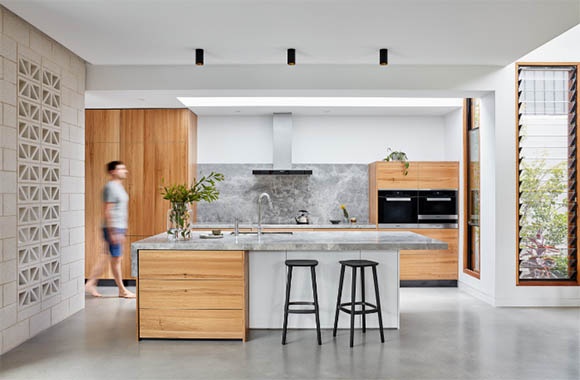 As a collective we're looking at ways to slow climate change and convert our homes into oasis' that reflect nature, even when we're allowed to venture further than our mailbox. Homeowners and construction companies are looking to provide longer lasting furniture products and finishes in homes that consist of recycled and reused materials. By taking this approach, we're seeing a rise in natural materials, natural colour palettes and natural finishes surfacing throughout our homes, from stone to repurposed woods and vintage furniture.
If you're looking for a way to incorporate Eco-Friendly materials into your home take a peek at what we offer. Our Made to Measure program creates custom cabinet fronts with a focus on a quick turnaround while still being cost efficient. Our Optiboard products are bonded to moisture resistant MDF, which is safe, non-toxic, strong and lightweight material that is 100% recyclable. Each of our Optiboard finishes are made from Eco-Friendly raw materials and are manufactured to Australian standards. Get your custom cabinet doors quickly and cost-effectively with the peace of mind that you're helping the environment and leaning into this glorious Earth-Bound trend in interior design. Order your
Made to Measure doors here.
We've compiled our favourite earth inspired kitchens below and will advise you on how to recreate them in your home.
Bathe in Natural Tones
Handmade Textures
Anticipate Growth
Reinvent and Repurpose


Think Green
Alternatively choosing materials that insulate or cool your home dependent on your climate can reduce your energy use as well. Small changes in materials like these can have a more profound impact than simply choosing a popular alternative.