Beautiful Bathrooms Bringing in 2021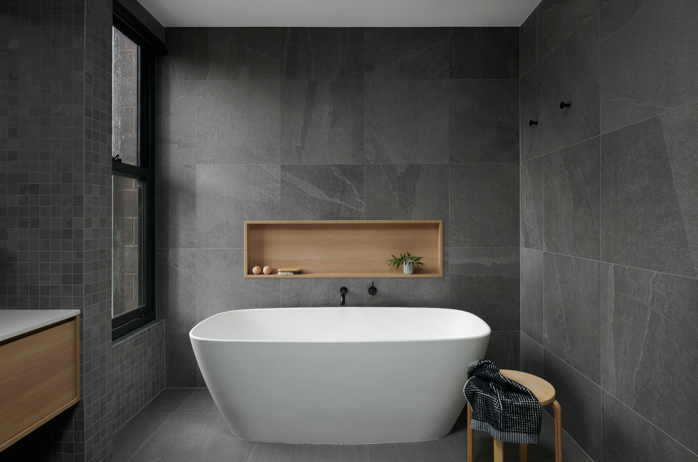 Bathrooms may seem pretty straight-forward to renovate and design, but don't let the shiny tapware and glorious tiles fool you, there's a lot of moving parts to take note of. Understanding the flow of the bathroom is important to getting it right, while considering how you want your bathroom to feel is the crux of what makes a beautiful bathroom.
We've seen an abundance of fluted shower screens, natural materials and bold terrazzo features popping up in bathroom design. We've compiled our favourite beautiful bathrooms that showcase 2021 design trends, so you can slot them into your next mood board when you're updating or renovating your bathroom.
Terrazzo Territory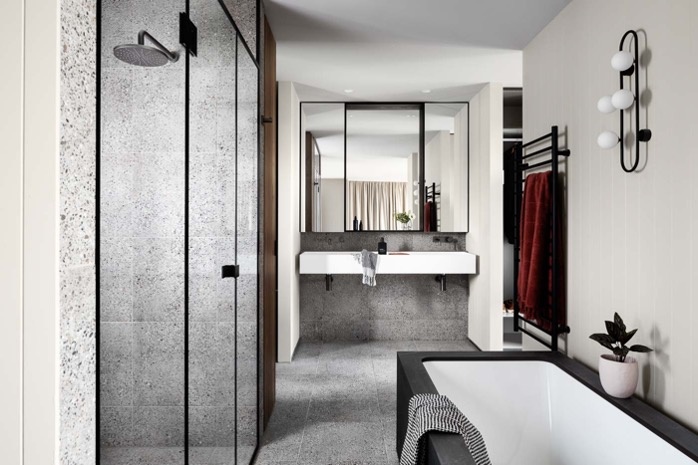 Stone-like materials are reigning supreme in the latest bathrooms. Terrazzo is a composite material, and while it isn't naturally occurring it blends everyone's favourite marble, quartz, granite, glass and other materials into a finely milled finish for the best of both worlds.

The bathroom dons a dark façade with bright flecks of white through the terrazzo tiling, within the bathtub and as a stark contrasting finish for the basin. Matt black fixtures create a modern and sleek finish while letting deep reds and lush greenery to become central focuses in the space. We're seeing a rise on black-gridded shower panels which add a definitive border to shower screens and tie in with other matt black hardware for a cohesive and industrial ambience. The expansive mirror adds height and depth to the space, instantly making the space feel grand and expansive. When working with terrazzo it's best to not let it overwhelm the space, using it as a feature tile and ensuring the other materials used within the space work well with the material, is key to getting it right.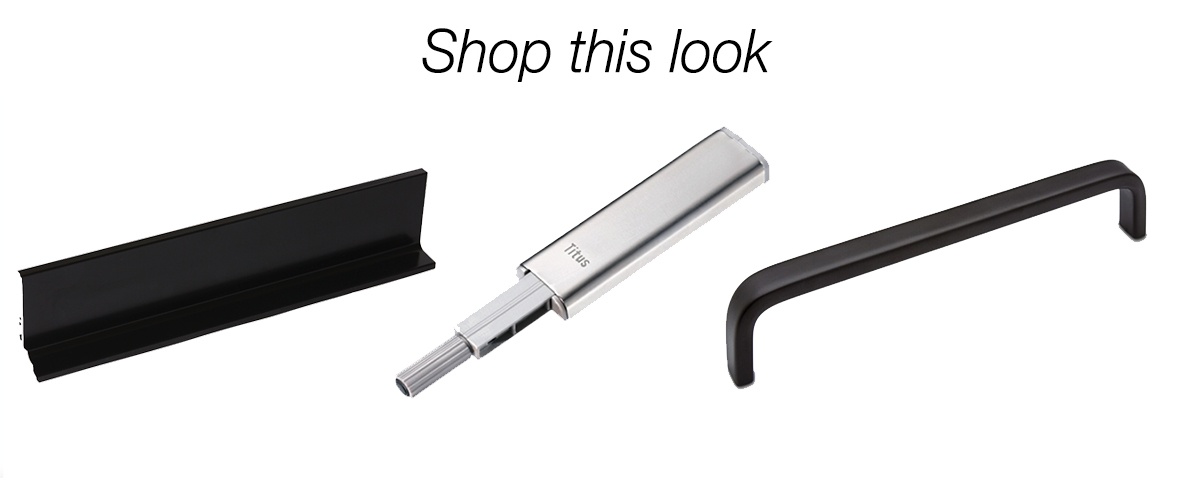 Spa-Like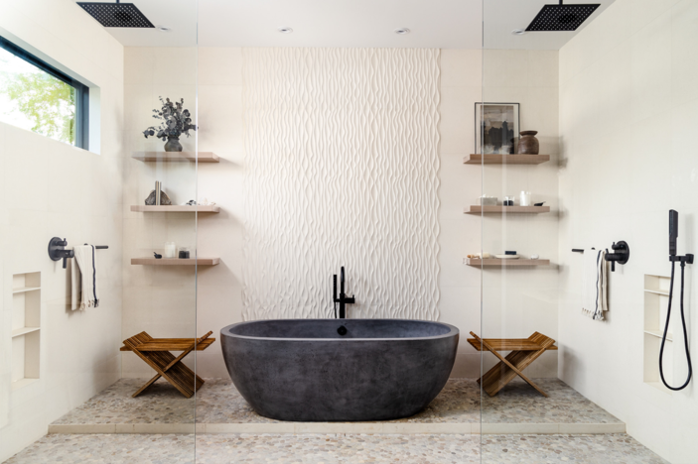 Last year we revisited the need to create restful and calming spaces within our homes that we can replenish our minds, bodies and souls in. Whether it's solitude you're seeking or just a bit of peace and quiet, calming bathrooms are needed to help maintain our wellbeing.

This home uses its surroundings of the desert to inspire its glorious ties to natural materials and a sense of tranquillity. The stone-like bathtub and timber materials work in harmony with the soft white tiling and pebbled flooring. The black hardware adds a modern element to the space and becomes a focal point against its white surroundings. The textured panelling in the middle of the wall creates a water effect within the space, correlating to its purpose of cleansing and renewing the body. Natural materials, modern fixtures and technology as well as your surrounding landscape can help create the perfect spa retreat for your home.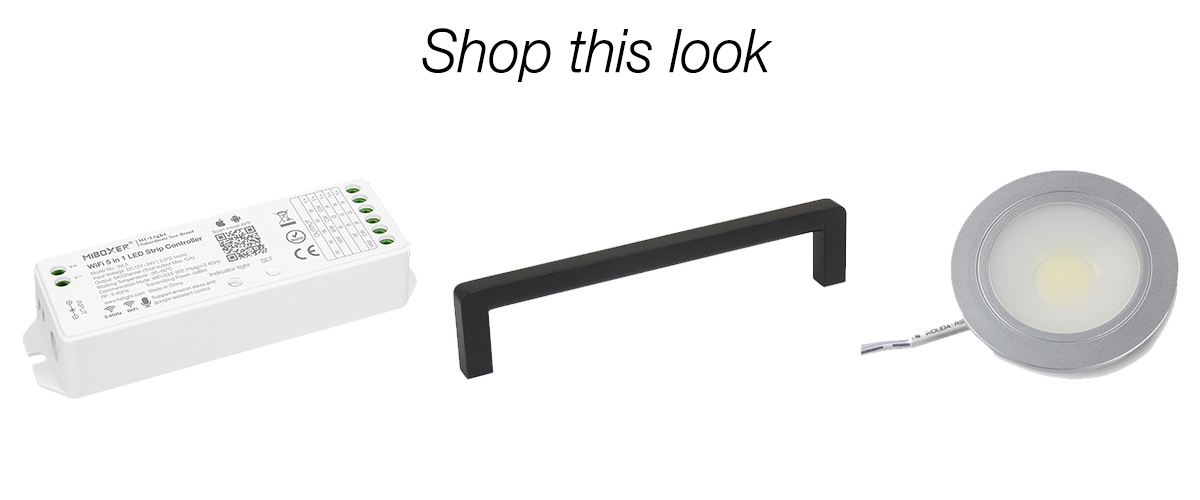 Reconnecting with Nature

While we're taking from the landscape that surrounds us, interior design is also channelling merging both the outside and inside world. Natural elements and textures are routing our design focus and helping us to connect with the outdoors without even needing to step a foot outside. While we consider how we can incorporate natural materials and tones throughout our homes, we've also undertaken the notion of slow consumption. Slow consumption is the idea of repurposing old furniture to give it a new sense of life and an intrinsic value. Find out more about 'slow-sumption' from our blog post here.

This bathroom uses warm timbers, grey-blue hues and an expansive glass wall to bring natural light and texture into the space. There is nothing like relaxing in your bathtub while being joined by the natural elements and lush greenery that populate outside your window. As most of us have spent plenty of time indoors over the past year, we can relish in the idea of opening up our homes to the outdoors and taking pleasure in seeing what is happening in the world around us. The wet area is segmented by a delicate shower screen encompassed in a subtle matt black frame. Brass fixtures add shimmer and shine into the space and will age beautifully over time.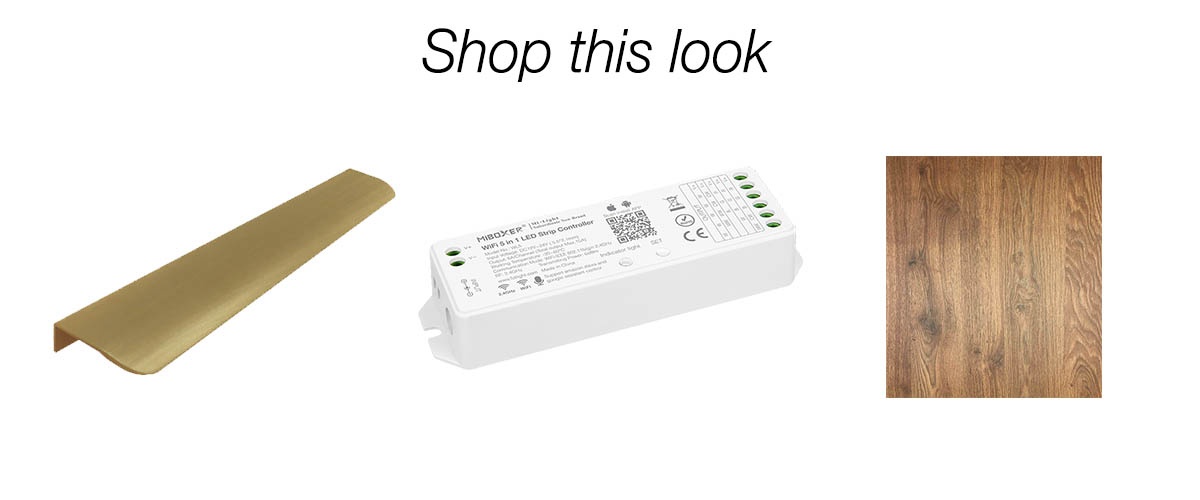 Fluted Finishes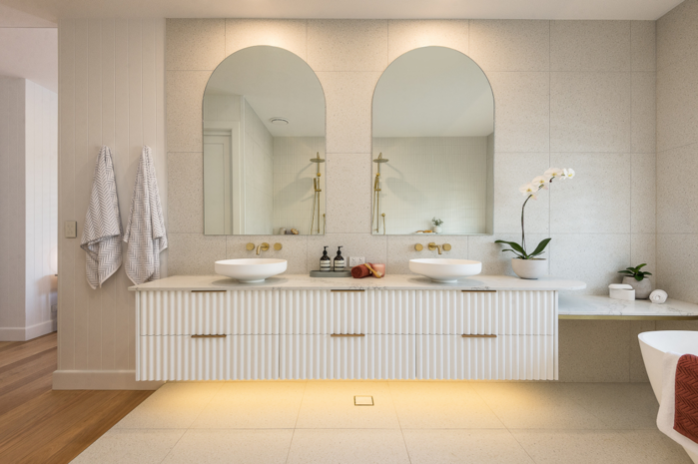 Last year we saw the birth of ribbed finishes, like shower screens, feature walls and vanities make waves in interior design. The fluted effect is chic and minimalist without obscuring views or becoming a statement piece in itself. The ribbing provides subtle tone shifts and texture for a blend of soft and rigid materials.
This bathroom is predominantly white and mixes soft pure hues for a contemporary feel. Framed with elegant brass fixtures, the space uses textures and shapes to uplift the monochromatic design. Soft curves juxtapose modern clean lines and fuse the pair to create a homely and feminine design. The ambient lighting beneath the vanity is practical at all times of the day and can double as a night light to illuminate the entire space for safety purposes. Lush greenery and statement terracotta towels add depth and flair to the space and can always be replaced to keep the bathroom classically timeless.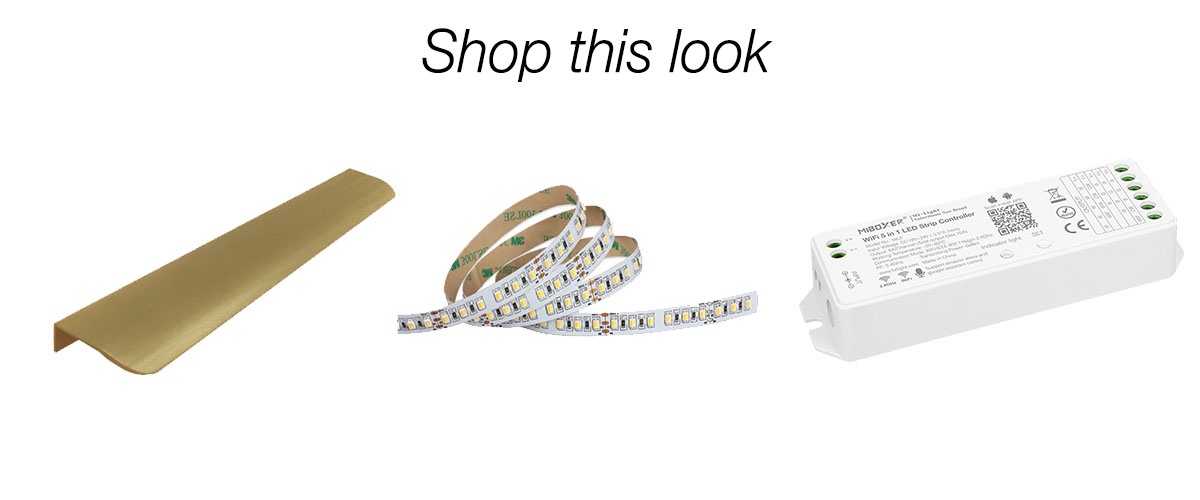 Freestanding Bath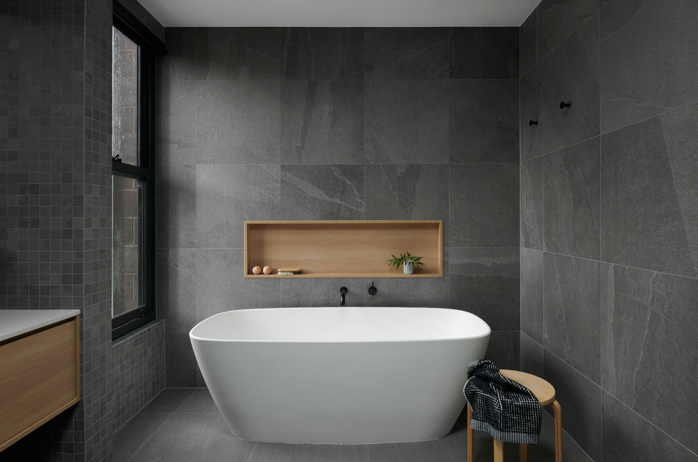 By Anne Stroud Photography for Paul Tilse Architects
The unspoken signal for luxury and relaxation is a freestanding bathtub. Freestanding bathtubs have quickly become a statement piece within modern bathrooms and often are centred to create perfect symmetry along feature walls. Clawfoot bathtubs are steadily becoming a cult favourite and are encompassed with fine details and feminine sculpting.
The bathtub is placed at the base of a feature wall that showcases the veining of textured tiles, while the purity of the white bathtub is reflected with natural materials like the timber niche and stool. The calming symmetry and soft curves add a spa-like quality to the room and offer a show-stopping piece at the heart of this home.