Five Ways to Maximise Bench Space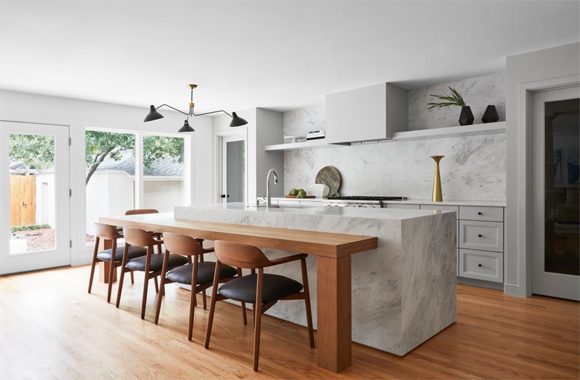 Bench space is critical in making a kitchen flow and function effectively. The biggest surface in a modern kitchen is undoubtedly the kitchen island, a multipurpose surface that allows space for prep work, cooking, eating, working and entertaining. Islands are becoming highly requested kitchen staples in purchases and renovations, but the size, style and flexibility of an island can greatly differ depending on the home.
Find out how to plan your bench space to perfection by blending function, form and beauty. We'll take a look at how to take advantage of each area in your kitchen that squeezes the most bench space out of your design. Keep reading to find the best fit for your home or simply be inspired by a range of modern kitchens.
Dual Purpose Islands

Design:
Yates Desygn
Invest in a solution that is compact and functional. Dual purpose islands can come in a range of options and designs such as islands on wheels, dining table and island combinations, multi-level islands and even a dining table in lieu of an island.
Islands are most commonly used for seating and prepping meals; tables have the same purpose. If you're tight on space but still need an area to prep your cooking these dual-purpose islands can mesh the best of both worlds. Dining tables are often lower than traditional islands and can be great for seating children and the elderly and also great for activities like kneading dough. A table provides function and form while also being a moveable object that can be rearranged as needed.
Curved Benches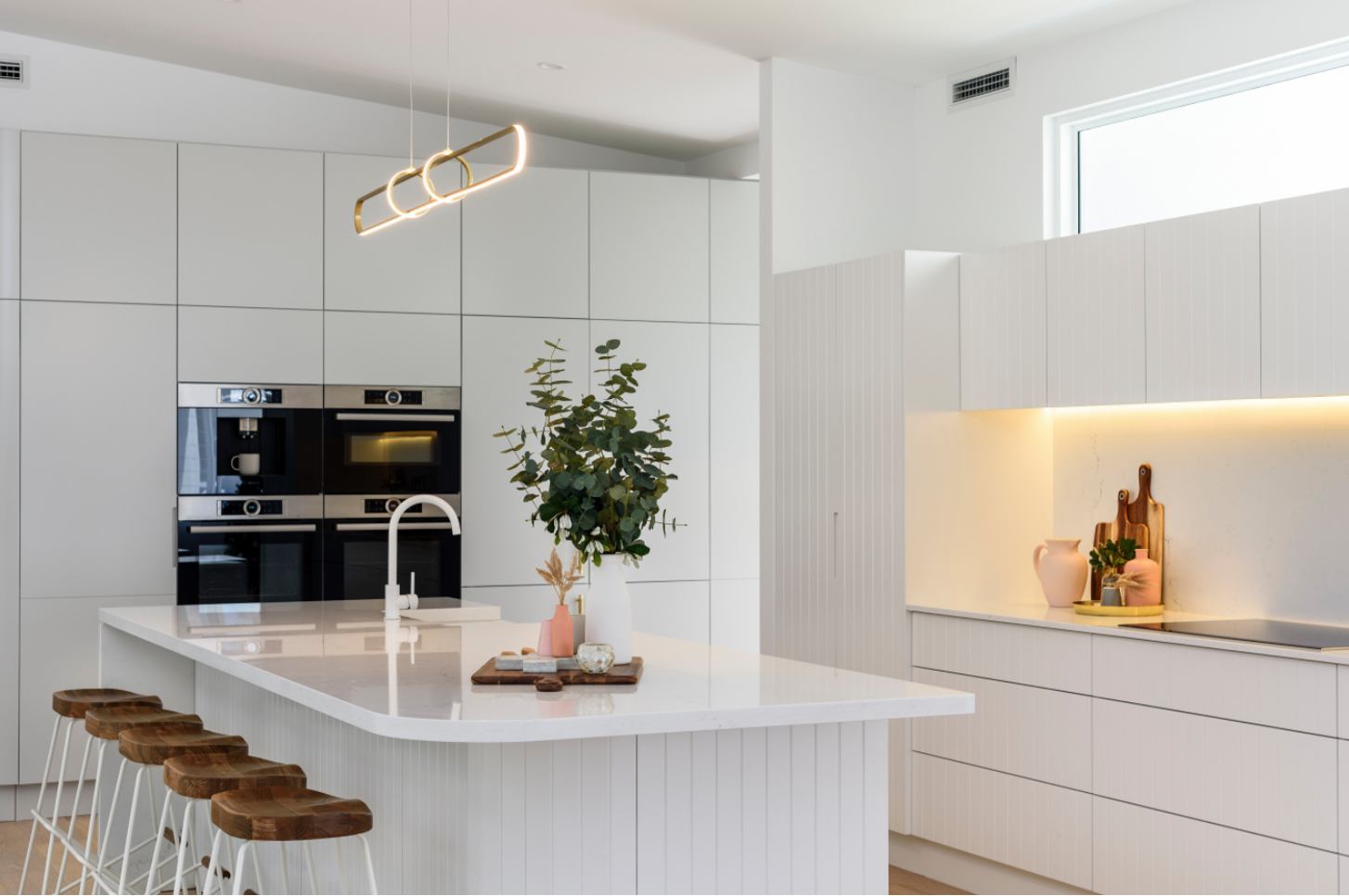 Design:
Vista Kitchens
Subtle and sweet or bold and beautiful, curves can make a lasting impact within any kitchen. Celebrated for being memorable, functional and often a sculptural piece of art, curved islands can make use of more space than the typical straight island.
The curve at the edge of the island adds a little bit more bench space where you can centre a sink or an appliance with extra working room either side. Curved islands add a warm and welcoming feel for guests and stools can be tucked underneath or hidden from view. However, they do require more space than traditional islands and a better integrated in larger open plan kitchens.

Ditch integrated appliances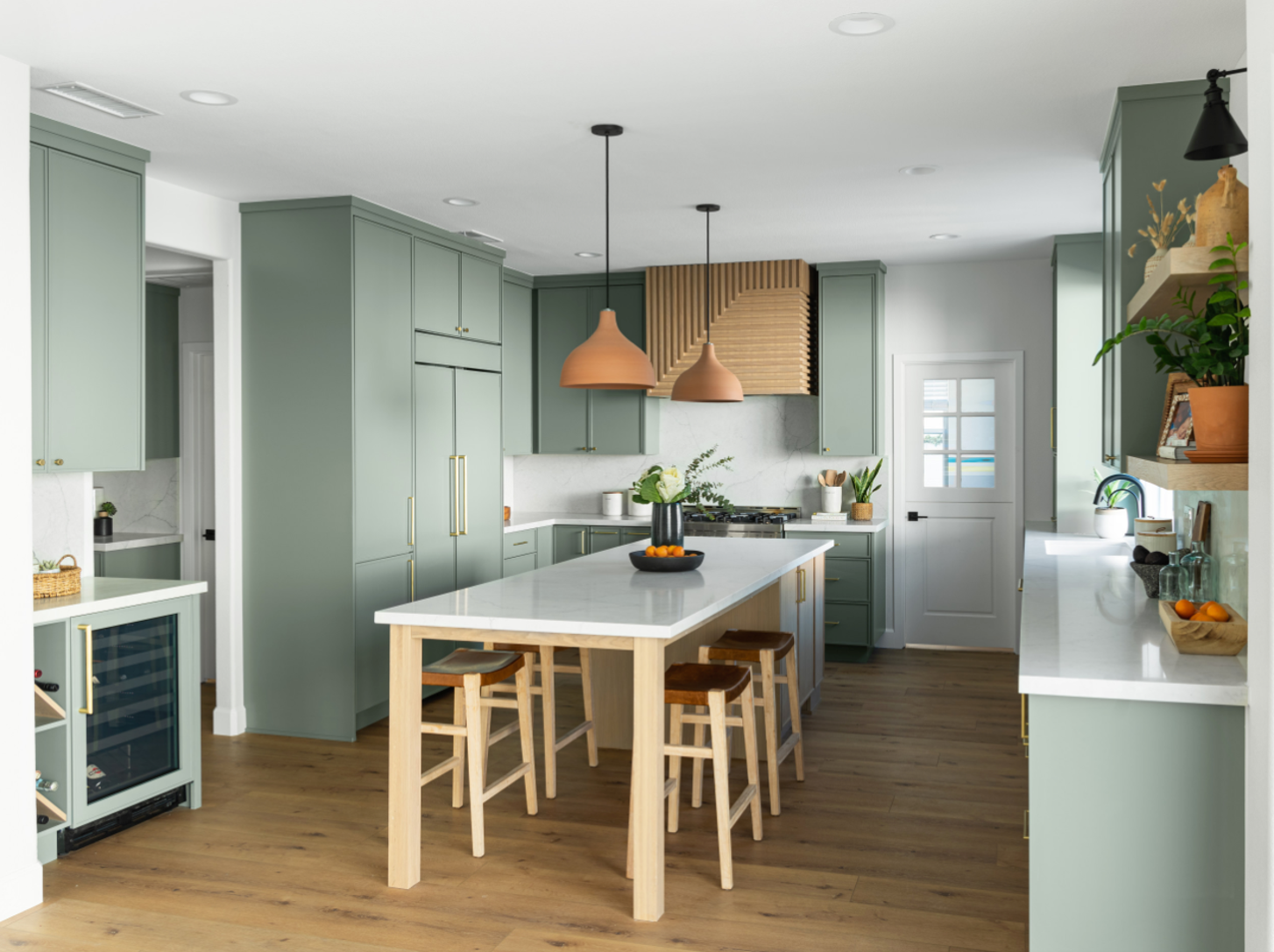 Design:
Well Done Building & Design
Simplicity is key. An island can be well utilised if it is uncluttered and flexible. Get rid of the appliances you'll never use and eliminate appliances integrated into your island. While on the surface integrated appliances are a genius idea, they can often eat into your prep area and restrict the flexibility of your space.
If you tend to pile dishes in the sink, having an island with an integrated sink may not be the right fit. Consider how you will use the appliances and if the area around it will become cluttered easily. A clean surface can be far more valuable than watching the TV while doing the dishes. Weigh up the pros and cons, integrated appliances won't suit all lifestyles.
Utilise dead space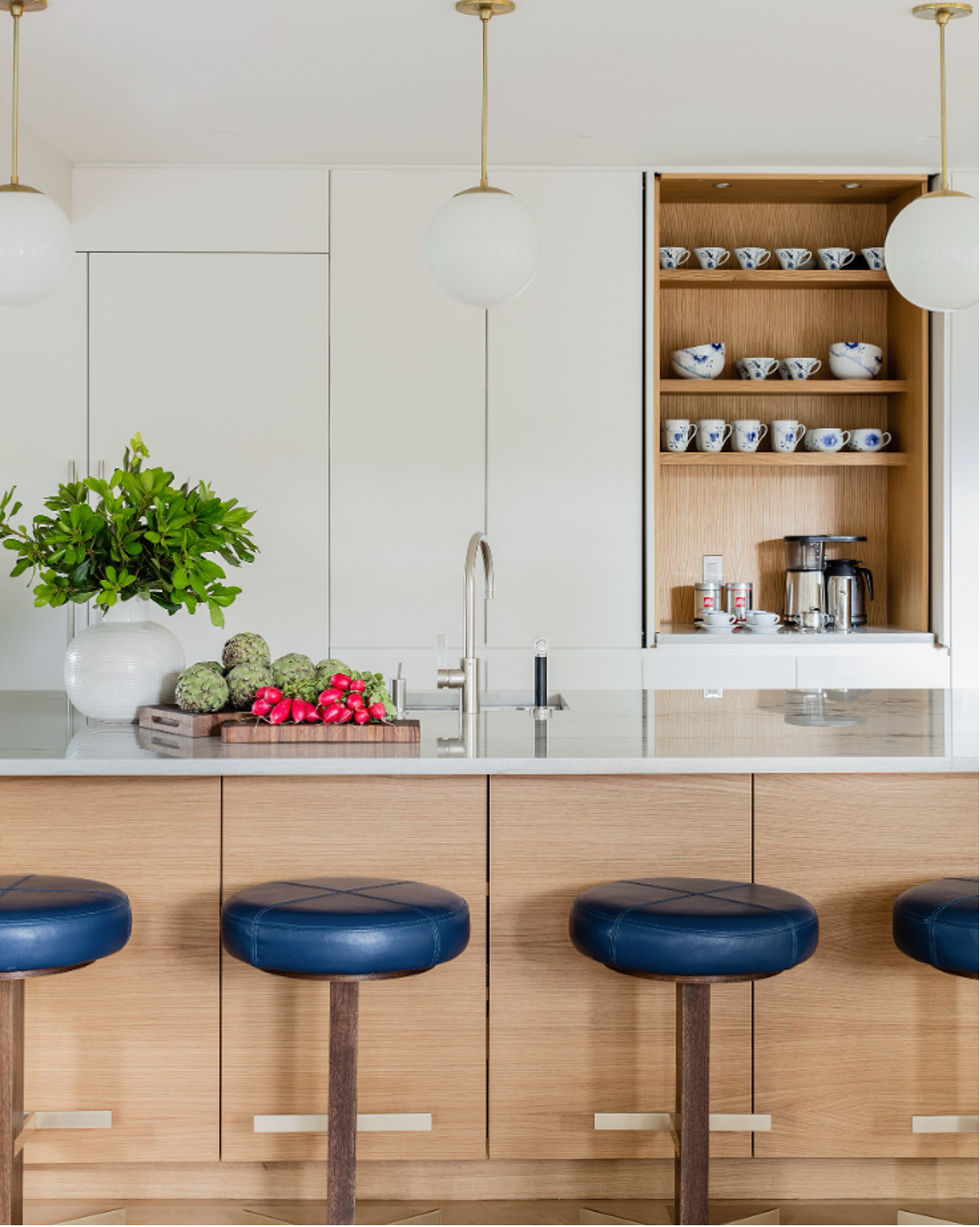 Design:
Mandarina Studio Interior Design
and
studiohw | Heather Weiss
Awkward corners, under-utilised walls or architectural restrictions are some of the ways that we accumulate dead space in our homes. Stretch your imagination and make use of space that would otherwise go to waste. Integrating bench space on top of drawers and concealed pantries is an excellent way of gaining more space for appliances. You can even dedicate a purpose for these spaces such as coffee nooks, breakfast nooks, home bars or a compact office space. Not only does this relocate your items that are currently cluttering your kitchen bench tops and dining tables, but it organises your home into zones. Zoning your kitchen helps achieve a better flow within your space and can improve organisation. Utilise every square inch of bench space for better use of your kitchen.
Open Shelving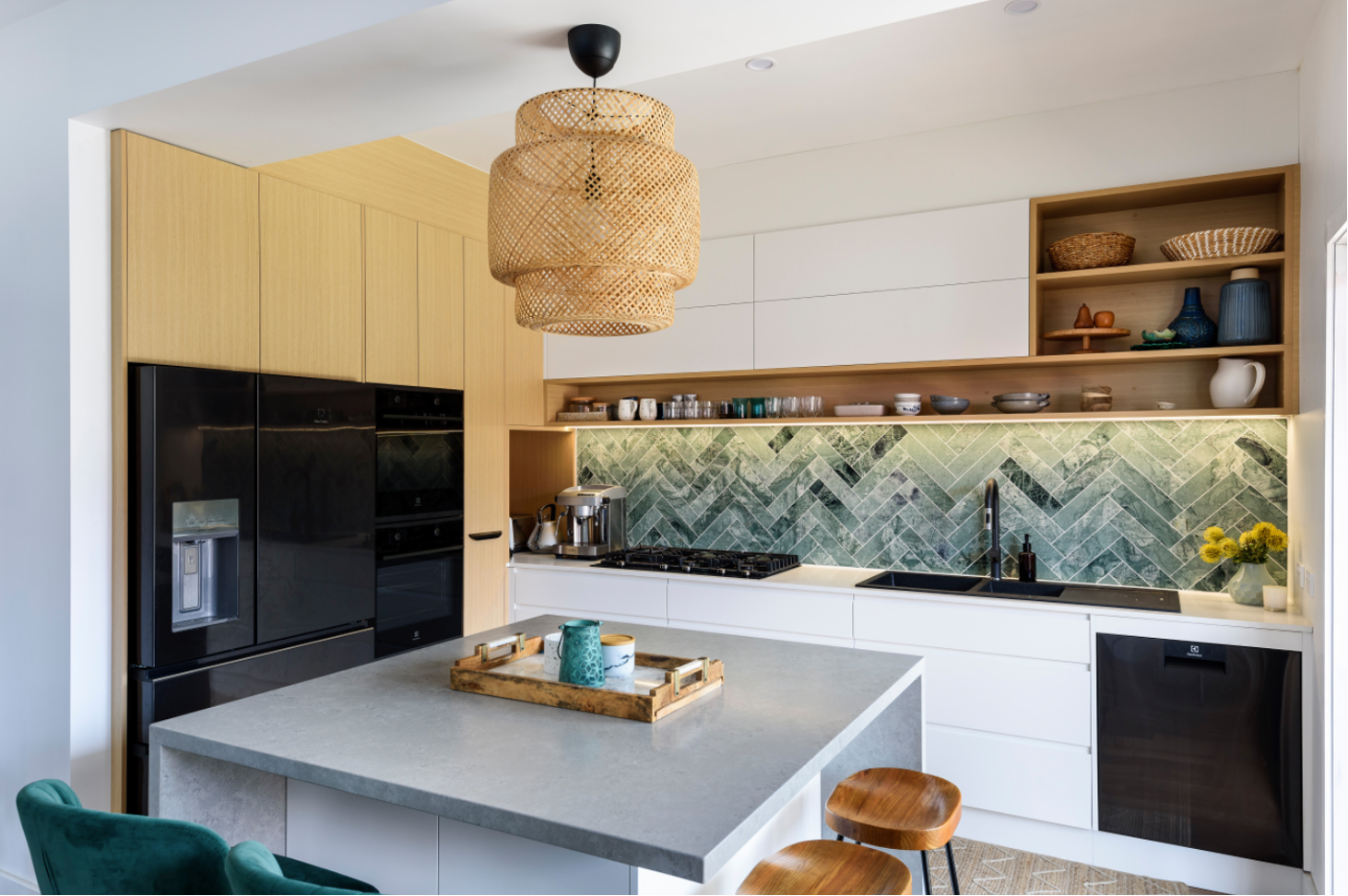 Design:
Vista Kitchens Newcastle
Lift necessities off your bench. Open shelving eliminates clutter and provides an accessible solution for items that are used regularly. Open shelving creates an airy, open and stunning visual design within your kitchen. It also streamlines the clean-up process by allowing dishes and utensils to be put away easily, while eliminating the noise pollution of cabinet doors. While it requires a consistent state of cleanliness, open shelving can make cooking and preparing an easier and more organised process allowing you to take full advantage of your bench space. This solution isn't for everyone, but it could be the key to helping you clear the clutter.
Bench space in a kitchen is a hot commodity, whether you have too little or simply want to appreciate what you already have we hope you found your solution to your bench top woes. For more inspiration and renovation tips head over to our social media platforms that showcase new and trending design tricks to help you make the most of your space.