Five Ways to Uplift your Cabinets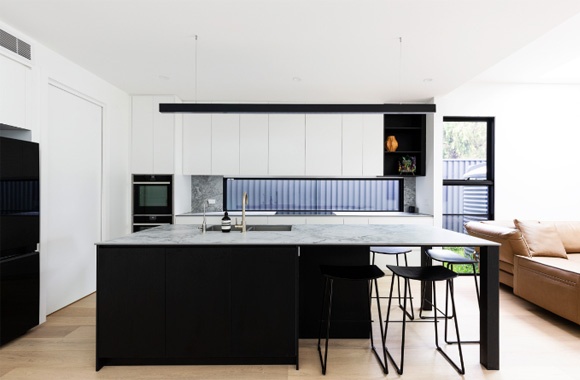 Sick of staring into the same old cupboard, or just not loving your kitchen like you used to? This may signal that your kitchen is up for an update. Updating means money, and sometimes we just don't have enough spare cash to fully renovate our kitchens. Don't worry, updating doesn't have to be expensive or scary, we're here to walk you through it. No matter your reasoning for updating, we have compiled a quick checklist to see if you qualify for an update. We have some inexpensive tips on how to revamp your kitchen for less.
If any of these apply to you, we say you're ready for an update:
• Your kitchen is between five to ten years old
• You have broken carcasses or door panels
• Your kitchen isn't working with your lifestyle or family
• Your hinges are squeaking and unreliable (doors/drawers don't open and close properly)
Let's save you some time and money before you head into your next project.

Revamp with a bold statement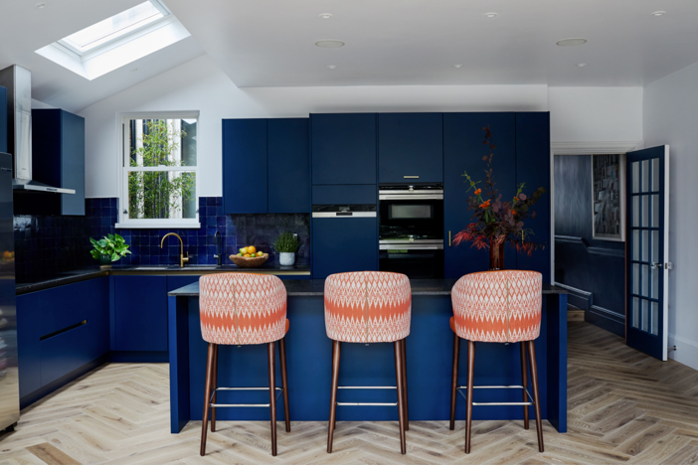 By GDL Property
A new lick of paint does wonders. Nowadays there are heaps of affordable options to help you replace your doors for less. We have a Pinterest board full of DIYs that can help you uplift your cabinetry, or our Made to Measure program makes custom made Australian door panels and ships it right to your door. Replacing your cabinetry can be the simplest and most cost-effective way to get the result you're after. Change up your colour scheme and swap out some of your décor to reinvigorate your space.

Go Handleless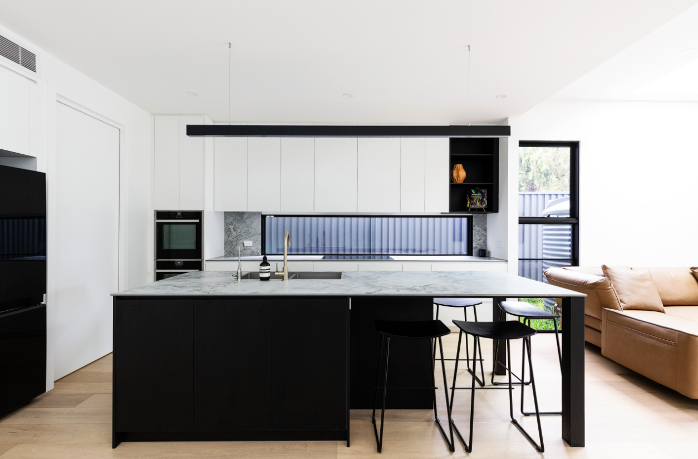 By Futureflip
Throw out the handles and start a fresh. Modern kitchens are all about creating clean lines and a minimalistic surface to ensure your kitchen looks good when it is stripped to its bare bones. Changing out your handles for push to open doors or even profile handles is pretty straightforward. Pairing a push open solution with a soft close hinge can reduce your noise pollution and help keep your cabinets healthier for longer. Take a look at our How To Guide on updating your cabinets with Push Latches
here
. Even if handleless cabinets aren't your thing, updating your hardware and fixtures like cabinet handles can change the dynamic of your space. Open up your mind and find a handle or lack thereof solution to help uplift your kitchen, If you still want a handle to grab onto, check out our range of
Profile Handles
and
Recessed Handles
.

Create a contrast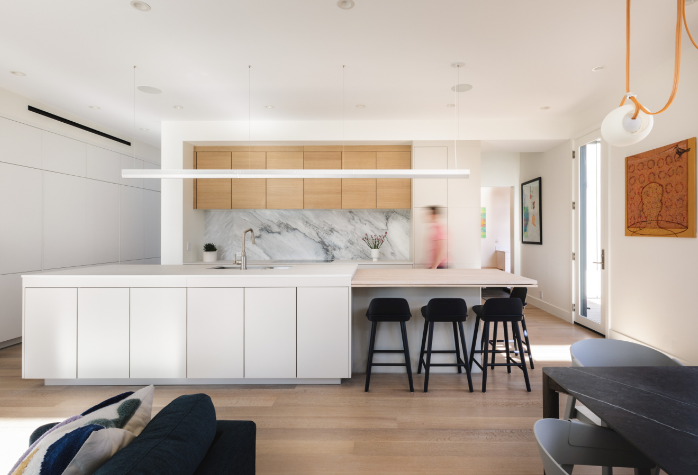 By Justin Martin Photography LLC
Not enough money in the bank to fully revamp all of your cabinets? No worries, we'll cut the cost in half, create a contrast with your current cabinet fronts by ordering the upper cabinets in a contrasting finish, woodgrain or colour. Not only is it a cost-effective route to take but it creates a great dynamic in your home. Mixing up your tones and finishes adds character and depth into your design and allows the eye line to be pulled towards another stunning piece of your kitchen. Two toned spaces are becoming a dynamic feature in modern design. If you've been stuck between a couple of shades, or even stuck on where to start, we implore you to take a new look at your space.
Update your hinges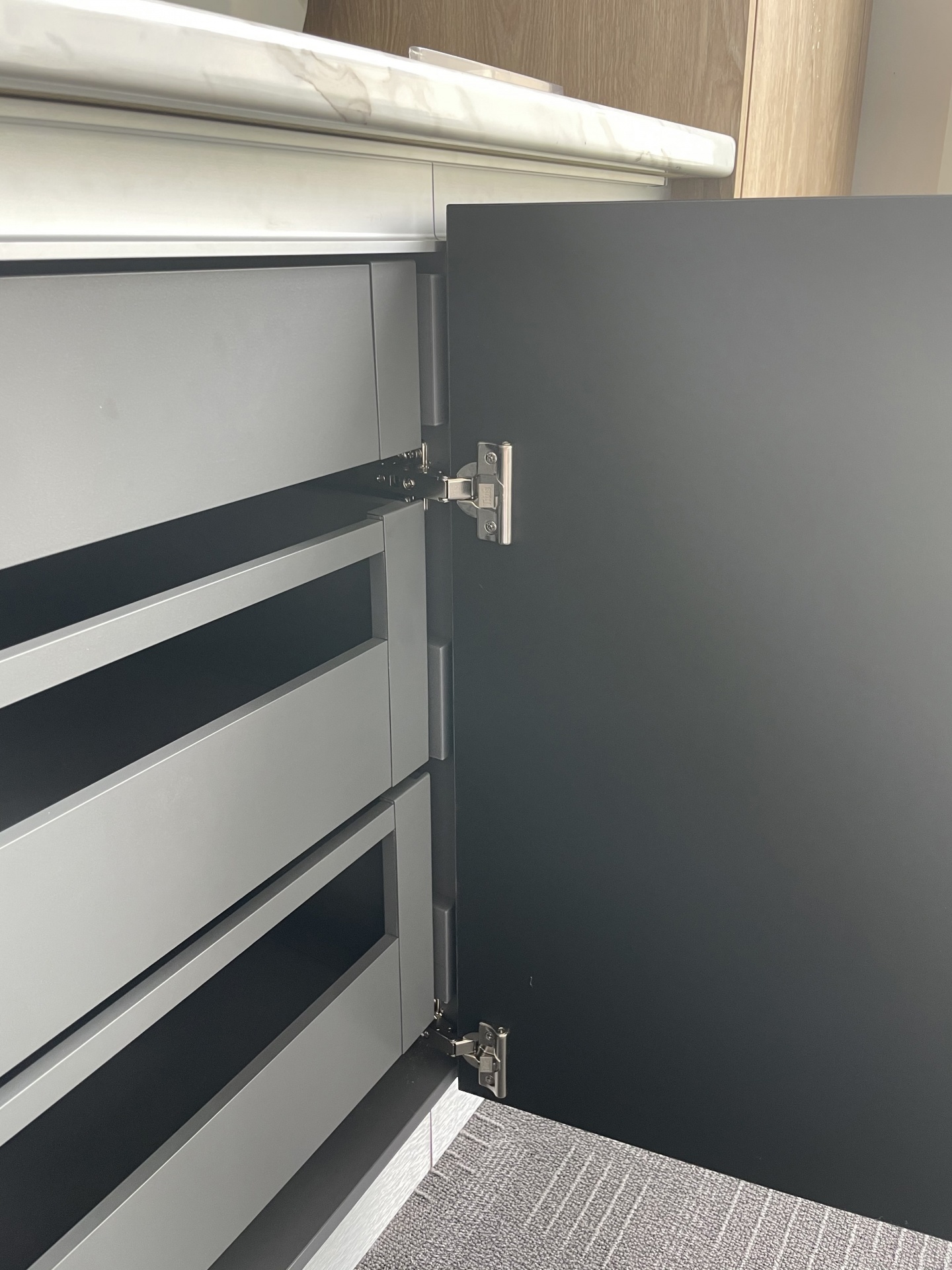 Feel like your kitchens falling apart at the seams? If you're trying to prolong the inevitable, updating your hinges can be a great way to restore life into your space. Hinges are available in a range of applications; some are even fitted with soft close damping solutions to ensure your cabinets close softly. Soft close is important for maintaining the life of your cabinets as well as reducing the noise around your home. Installing hinges can seem daunting at first but trust us the process is super simple. Our hinges have snap-on mounting and unlike most hinges they can be clipped to the mounting plate from the front, back or directly on top. A totally foolproof solution that will breathe a new sense of life and longevity into your cabinets, shop our hinges and dampers
here
.
Replace your Innerware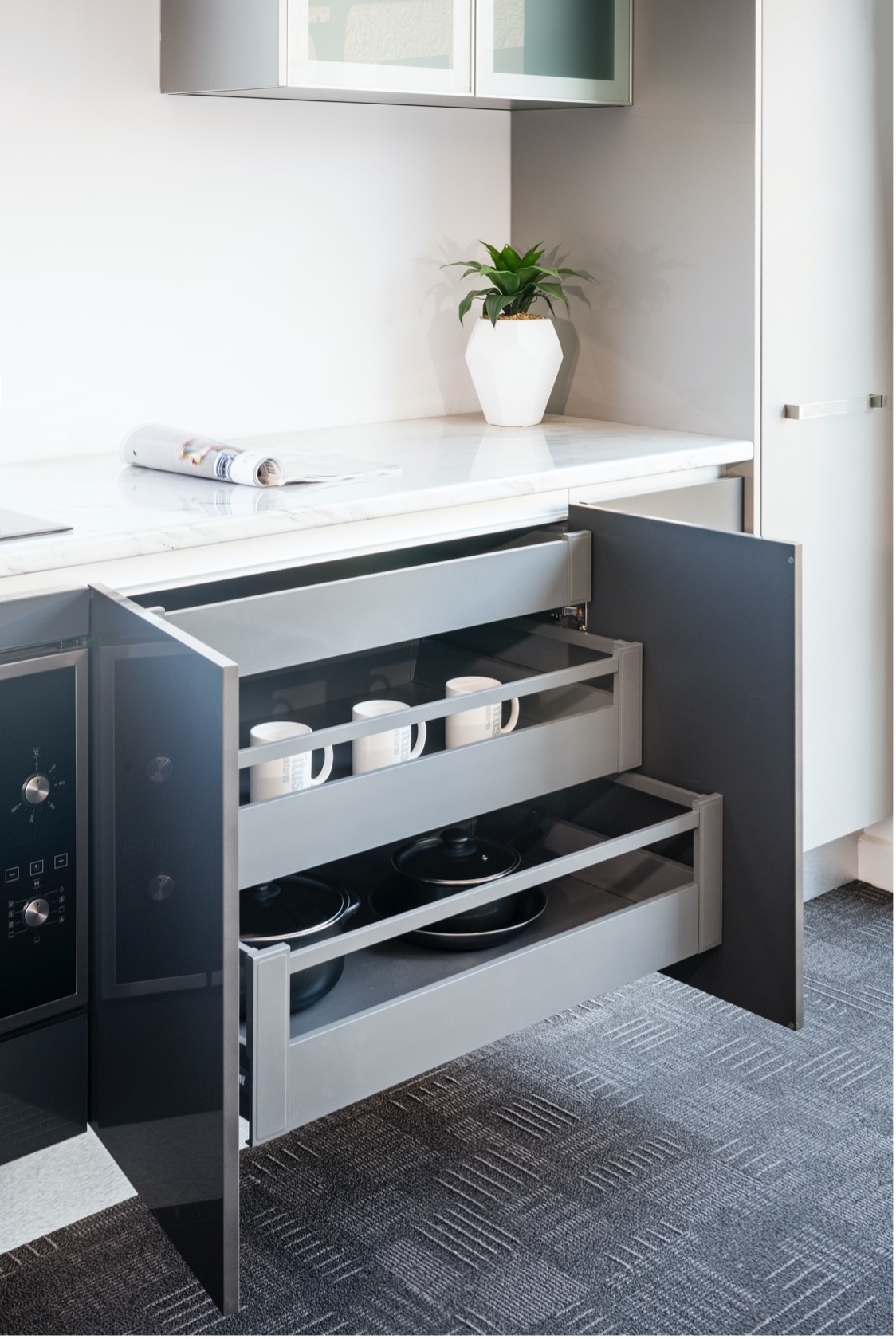 If your kitchen is less than five years old or the front of your cabinets isn't really what's bothering you, we may have just the thing to ease your pain. Focus your gaze inward. Innerware or accessories can really step up your kitchen's functionality. From pantry fittings to utensil trays there is a myriad of ways to help your kitchen function and inspire you to continue cooking and living in it.
We've just reposted a Houzz blog that talks in depth about how to pick the right bin for you. Under-mount bins allow you to have full access to bench space and even hide away the stench and ugliness of your rubbish. To learn more about how to incorporate under-mount bins into your home read our blog post here.
If you're needing a new organisational fix pull out units or corner units can help make your cabinets more functional. Lazy Susan's make perfect use of corner spaces and allow you to see and access all your pots and pans without having to empty everything on to the floor. Side Mount Pull-Out Units help keep bottles and cooking supplies upright and in easy reach from where you usually prepare food, these are often situated around the stove and can help you clear the clutter from your bench during prep. Take a look at our whole
Innerware range
to choose the perfect solution for you.
Revamping your kitchen and worn cabinets doesn't have to become a headache or break the bank. Incorporate small updates to uphold the maintenance of your spaces that are used daily.