Get Prepped for Christmas 2020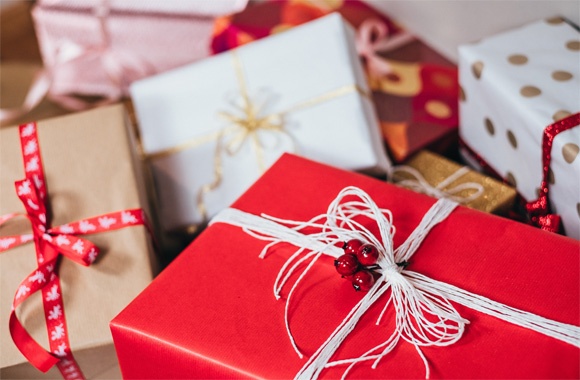 It's that time of year again! The bookend to a whirlwind year and a promising new start for 2021.
Not only are we focussing on prepping for the new year, but we're organising food and dinner menus, decorating the Christmas tree and wrapping presents for the special day. Soon enough we'll run out of places to store all that we're collecting in the lead up to Christmas. So, we thought what better way to begin prepping for Christmas than to expand your storage.
Expanding your storage means enough food on Christmas day, loads of presents and clear space to store everything once it's been gifted and unwrapped. This may just be your most valuable Christmas present in 2020, keep reading to find out how to magically expand your storage at our favourite time of the year.
Toss, Donate and Consolidate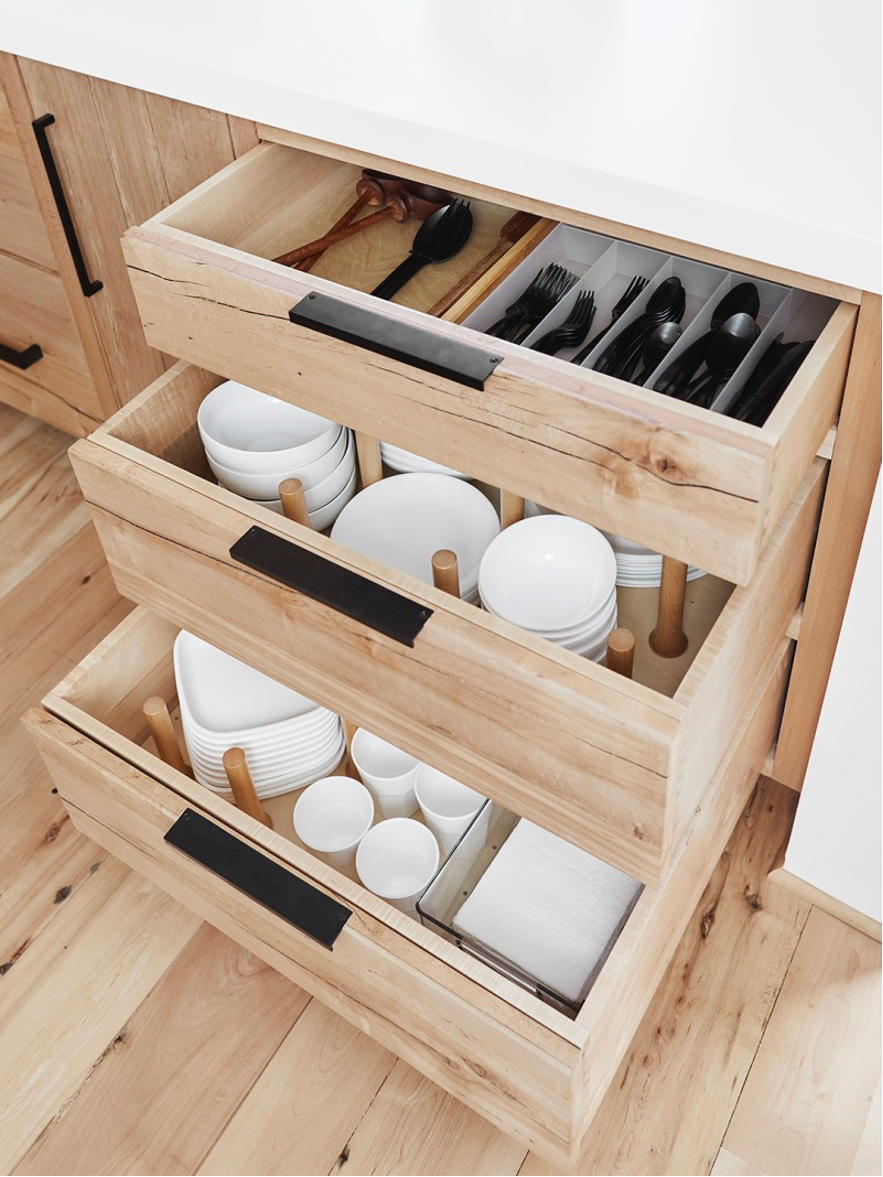 Spring-cleans have come and gone, and we're back to our old messy habits, we know you are too. Clean and organised cupboards will have you sailing into the New Year with limited preparation and cleaning tasks to check off.

We recommend tackling a small space or task first, one drawer. Remove everything from said drawer, cupboard or shelf and sort into toss, donate or consolidate piles. Pairing down your current collection of rogue and unused items can make way for new and shiny toys that you'll receive or gift to yourself in the lead up to Christmas.

Don't hold onto items that have missing parts, yes, we're talking about the Tupperware sans the matching lids, chuck it.

Once you've consolidated as many items you can, it's time to make a proper home for them. Not only will this make prepping and organising your Christmas food easier and stress-free, but it'll also benefit those that are trying to help with the washing up.

Clean up your kitchen drawers with our multipurpose Drawer Inserts, that give each item and set a home.


Full Visibility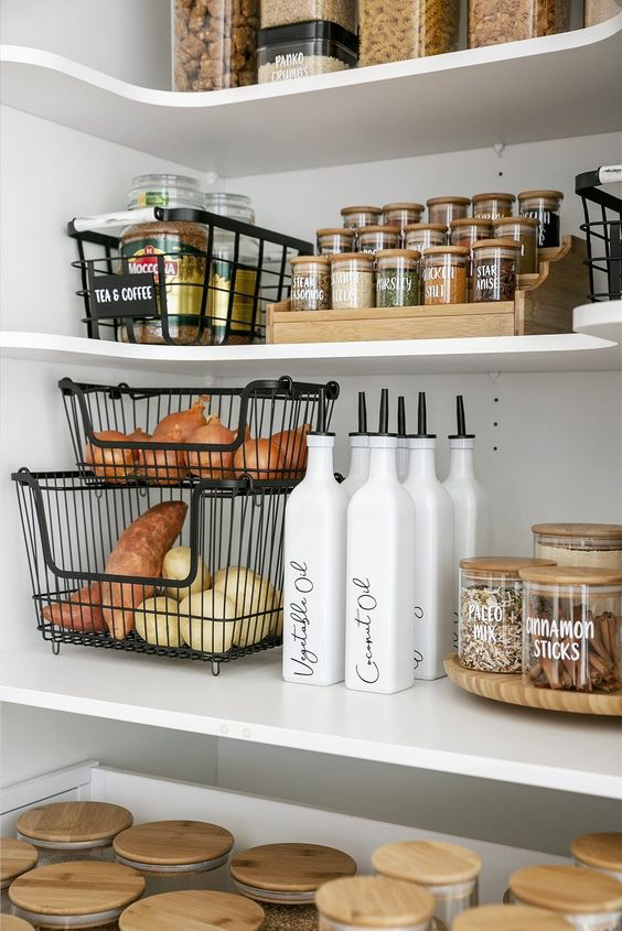 While this is often the time that we're stashing away presents and hiding the yummy foods to save until Christmas day, we recommend you make everything visible.
Decluttering your storage areas will help make your existing items easily accessible and visible. Clear containers and dividers make life so much easier, and baskets help make daily items to be easy to reach. Labelling each container or packet means you can quickly see what you have and what you don't.
Popular storage items of 2020 are Lazy Susan's, wire baskets and magic corners, these storage options help you navigate through your items without disrupting the categories. Getting organised with storage systems encourage multiple items to be stored in one space with easy movements and rotations to aid in easy access and visibility. Deck out your home with our Innerware Range to get your cupboards in tip top shape for Christmas.
Make use of Cabinet Doors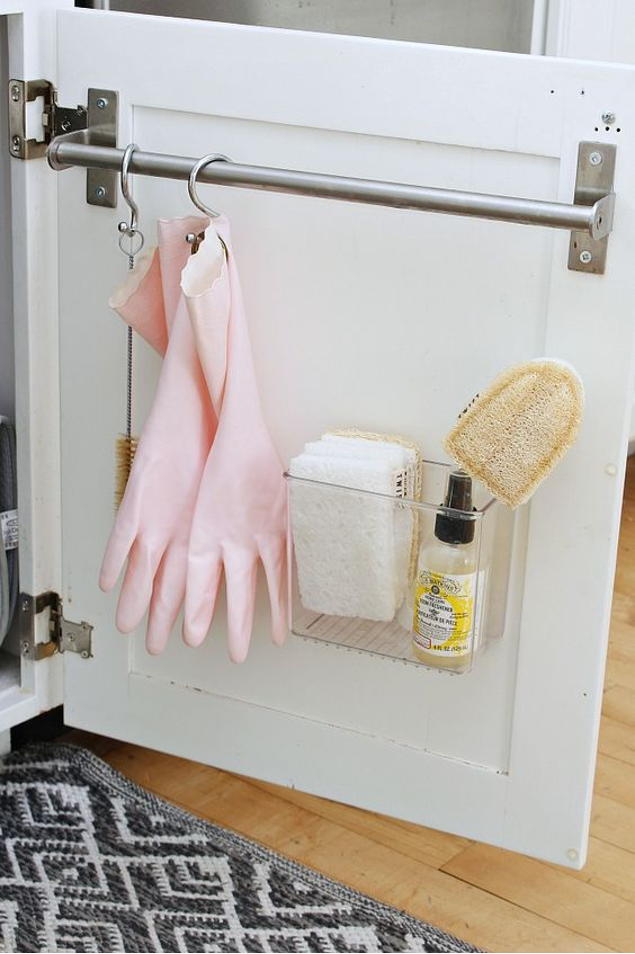 If you're overflowing with items you still need after making your cupboards visible, we recommend investing in mounted storage. Using the back of your cabinet doors or any dead space that you don't use can help keep your cupboards clutter free while having everything you need.
Keep wet and soggy sink necessities elevated with clear containers and Tea Towel Rails. File your baking sheets vertically, tubes of wrapping paper or even organise your spices in tight spaces, our Narrow Side Mount is the perfect addition.
However, you choose to upgrade your cabinet doors, make sure it doesn't affect the opening and closing mechanisms, or impede on other items inside.

Out with the Old in with the New

Photography by homebunch.com
We're dreaming big here; Christmas décor, old pots and pans or even broken clothes hangers. Don't hold onto items that have lost their purpose in your home. If they're broken or dated, consider replacements.

Revamp your Christmas dining table with a new centrepiece and make way for new cooking supplies and appliances that will streamline your life.

Just like before, toss, donate or consolidate your old equipment before bringing in the new. If your items are still in mint condition and have lost their purpose consider re-selling through eBay, Gumtree or Facebook Marketplace services to gain an extra bit of holiday cash.

Check out our Innerware Range that will organise your kitchen and help you to gain visibility in cluttered pantries. Upgrade your Appliances & Sinkware to streamline your cooking process, and double up as a Christmas gift. And add a bit of pizazz with our Handle Range that can revamp your tired spaces.

We wish you the best of luck in decluttering and organising your storage spaces for Christmas. We'll be back with one final blog post next week before we wrap up for 2020. Stay tuned on our social media for the latest company updates, blog posts and design inspiration. We'd love to hear how you're prepping for Christmas, so drop a comment down below.