House Rules High Stakes: Penthouse Reveal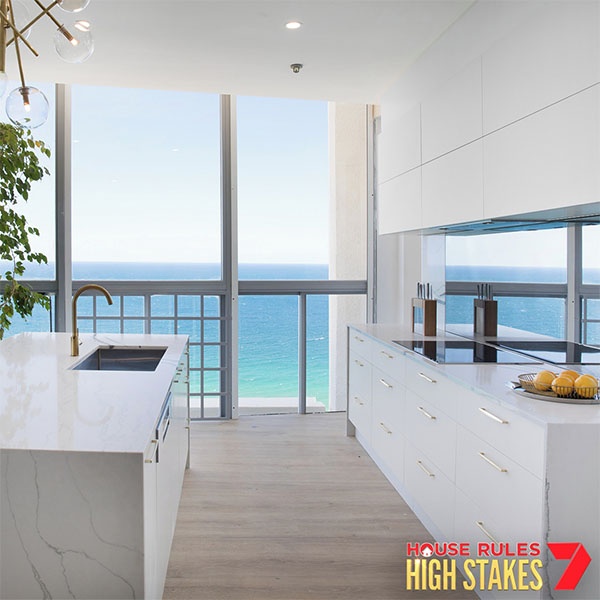 It's back!
This week our TVs have been streaming the Channel Sevens' House Rules: High Stakes room reveals on repeat. The Focus Tower penthouse situated on the Gold Coast flaunted lavish and exuberant zones with a Miami Beach style. The House Rules called for a Miami Beach Penthouse with gelato colours that embraced sexy curves and views while adding luxury and glamour throughout the property.
If you have an eye for detail, you may have seen our little gems scattered throughout the penthouse during this week's judging.
Our
square 5075 handle
in Polished Brass glinted lavishly under our
Daylight White Slimline LED lighting
in Tamara and Rhys' kitchen. The Queensland couple got a grilling from the judges, Lawrence Llewelyn-Bowen, Kyly Clarke and Saul Myers, because their kitchen was too minimalist to meet the brief. The modern marbled kitchen allowed our Polished Brass handles to take centre-stage while bathed in a soft warm glow of diffused lighting. The couple installed a glass splash back which brought the magnificent view inside and created a sleek space.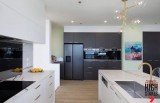 Mother and son duo; Lenore and Bradley, styled our
profile 2163 handle
in Satin Brass in combination with our
Daylight White Slimline LED lighting
in their laundry. With builder and judge Saul Myer saying "I love how they've pulled this gold off the wall and into the handles" while drawing likeness to the gold trim skirting. This pink laundry showcases a gentle glow making it perfectly soft and luxurious with a splash of vibrancy.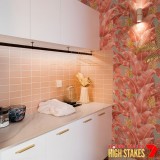 Tassie twins Kimmy and Rhi were critiqued by Lawrence for being bland and lacking a bold design. However, the twins were praised by Kyly and Saul for presenting a room that created a beautiful ambience and held a level of sophistication. The master walk-in-robe featured our
square handle 454
which was used in Pearl Gold beneath a ray of
Matt Black Daylight White Slim-Op LED lighting
. Interior designer and judge Kyly Clarke remarked "I love these handles. Kimmy and Rhi do know how to pick beautiful things."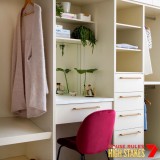 Our
profile handle 2163
in Satin Brass makes an appearance on some of the cabinetry exhibited in Tanya and Dave's dining room. According to the judges the Western Australian couple nailed their brief in creating a zone that "oozes opulence, sophistication and elegance" Kyly Clarke said. The couple were given the highest score and were fast-tracked to the home renovation round.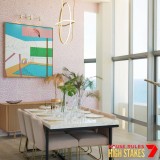 What do you think of the finished penthouse? Share your thoughts with us on our socials linked below.

If you want to recreate these Miami-inspired rooms scroll down and take a peek at our products down below.
Featured Products

Dining Room:
WA Tanya & Dave (@tanyadaveau) used our
Profile 2163
Satin Brass Handle.