How the Use of Dampers Reduces Noise Levels in our Homes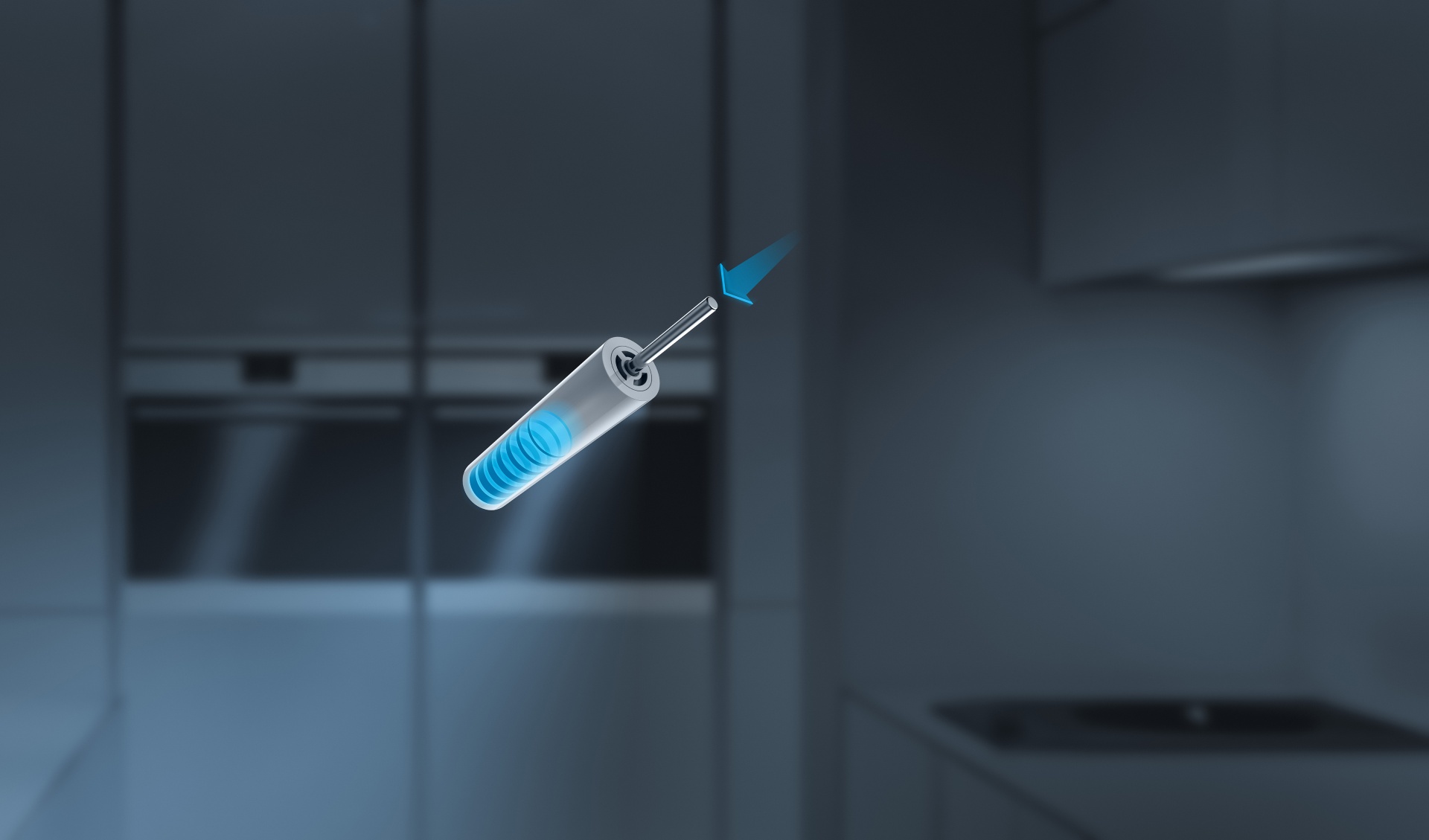 Our home should be a sanctuary where we can settle in and relax, but is it?

Tadej Borstnar, experienced Applications Engineer at Titus Group, explains how adding damping reduces noise pollution in our homes and how to effectively resolve challenges with damping applications.
Noise pollution in our homes
Everyday noise can be an irritation in our daily lives and studies have highlighted the negative impact of excess noise as an aggravating factor for anxiety, agitation, stress and hypertension, as well as the development of cardiovascular disease. Not to mention the difficulties of quietly navigating a kitchen or bathroom when other household members are sleeping.

Reduce noise by installing damping devices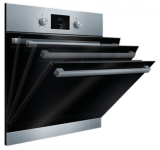 Dampers can be easily integrated into numerous areas of the home, such as oven and refrigerator doors, top loading washing machine lids, cabinet doors and waste bins. They provide a safety element by heavily reducing the closing speed of your cabinet door – no more slamming doors or getting your fingers pinched! Even when closing a lid or cabinet forcefully by hand, a damper will always provide controlled movement.

Soft close hinges are a popular damping option in kitchens as they help cabinets and drawers glide shut with little to no assistance. The mechanism also reduces friction on the hinges, extending their lifespan and saving you the expense of repairs or replacement.

Research conducted in Europe suggests consumers consider soft closing as the most important indicator of quality cabinet doors. Key gauges of superior soft close damping included the closing velocity, the starting point of deceleration action, and the starting point of self-closing.

Adding a soft motion control device increases the value of a product and improves user experience without affecting the basic functionality of the product.

Improve the safety and lifespan of your products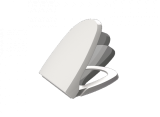 A shock absorber
also reduces wear and tear on components, which leads to longevity
. A significant sign of lack of damping is stressed material which tends to fail quicker. Every day collision of materials causes unnecessary vibrations in mechanisms and, over time, can result in incorrect closing. Motion control dampens the movement of two elements and keeps them from hitting each other excessively, removing performance and maintenance issues associated with worn materials.
Installing of a damper can also improve the safety of a product
for example, trapping a finger when closing a cabinet door. Opening and closing, lifting and lowering lids can be uncomfortable and sometimes dangerous if heavy and sharp objects, like furniture or an oven door, descend or close quickly. This is where dampers come in. They regulate uncontrolled movements of lids and are helpful in enhancing the safety and usability of a product.
How to effectively resolve challenges with damping applications
While the advantages of damping are clear, there are three main challenges which often face a designer: insufficient space for damping integration; thick or heavy doors requiring higher than normal load capacities; and applications where damping is required to operate in proximity to extreme temperatures, such as ovens or refrigerators.

Hydraulic dampers, with their longevity and consistency across wide temperature ranges, offer a compact and versatile solution. Hydraulic dampers transmit heavier damping forces than air or gas dampers.They also have a lower tendency for re-bounce compared to air dampers and use oil, which is less sensitive to compression air.

Everyday wear and tear may require damping adjustment over time for optimum soft closing. Hydraulic dampers are easily adjustable. Properties of the damper, such as damping force and moving speeds, can be altered by changing the viscosity of the silicon oil, which acts as the damping medium, through heating or cooling. The same damper design with a different oil viscosity will result in different damping forces.

Forces increase when a damper is cooled and decrease when a damper is heated. A similar principle applies to achieve different moving speeds – when increasing a piston speed through a medium, the response force will also increase and vice versa.

The damping force is generated by moving a piston/valve through a medium (shown in the figure below).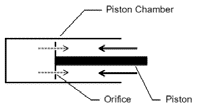 The piston is the key component of damper assembly; a small, precise hole creates a pressure difference. The pressure difference creates a force-resisting damping motion. A spring in the damper is used to return the piston to its starting position, which can be achieved also by pulling the piston rod with a connector, in which case the spring is not required.

The absorber is an element that compensates for the difference in volumes when the piston rod is travelling in and out of the damper. Dampers can be 'tuned' to the specific requirements of custom applications.

Endless possibilities for damped movement in home products
Damping can be applied to products in all rooms of the home and Titus proprietary damping technology provides effective and consistent life-long damping across a wide array of products and applications. Thanks to extreme temperature resistance and effective performance even in circumstances with great force, hydraulic dampers excel at controlling the motion of house hold appliances such as oven and refrigerator doors, top loading washing machine lids, racks in dish washers, and large sliding door systems.
In a world where serenity is a rare and highly valued commodity, consumers are driving a demand for soft close systems as standard, rather than luxury add-on.
Titus Tekform offers a great selection of Titus engineered
hinges and dampers
to reduce noise pollution in the home and improve product value and user experience. Speak to one of our friendly
Technical Sales Representatives
for more information.