Join us at Interzum @home 2021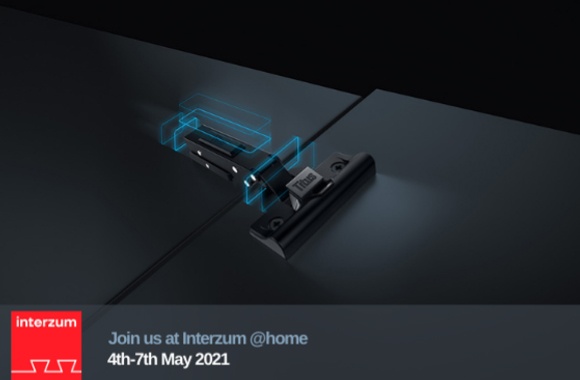 Interzum @home, is Europe's leading furniture production trade show, which is taking place from May 4-7, 2021. Normally held in Cologne, Germany, this year's trade show will be a complete digital affair due to the global pandemic. Interzum is the preferred trade show for decision-makers of the industry both domestically and internationally, and this year will be no different.
Join the Titus Group for an inspiring, first-hand experience that showcases the latest Titus products, trends, and technologies. We will be displaying the fastest and easiest to mount hinge on the market: our
T-Type Hinge
, which embodies everything we've learnt through 65+ years of connector manufacturing and engineering. We'll introduce you to our innovative
TeraBlack
range of products with highly uniform matt black surfaces, and an anti-reflection finish that complements all – classic and trendy – furniture designs in kitchens, bedrooms, living rooms, bathrooms and offices. You can discover the latest in our
Push Open solutions
, with a brand-new system to optimise your cabinets into handleless masterpieces. Finally, you can engage with our experts who can answer all your questions on our newest release, our
Quadra Innerware
range; a sophisticated contemporary range of European storage solutions that can help you get the most out of your cupboard space. Learn more about the products we'll be unveiling at Interzum
here
.
Get a front row seat to the digital premiere of Interzum 2021 from the comforts of your own home, by following the link below. You can select any event from the homepage and add it to your calendar to ensure you get the most out of your visit to interzum @home. Our team of experts will be online to answer any of your questions or just catch up since our last meeting.
To all our Australasian customers we'd like to invite you to join in on our Round Table on Wednesday 5th of May at 5:00pm AEST. Get your hands on your free voucher by 4:30pm AEST to join us for our tailored Australasia Round Table by emailing
#EM#696f646c44716f737d7a7e6e676b617d7d3f717c793b7762#EM#
Enjoy the rest of the show by getting your free Interzum ticket
here
.