Keep an Eye Out for These 2021 Design Trends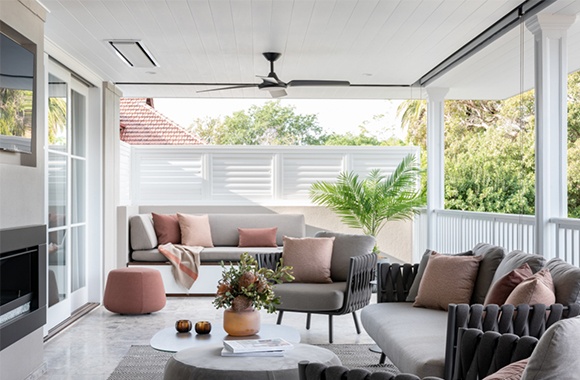 Each year our social media feeds and magazines get flooded with ideas on how design is improving and what trends are dominating our homes. Weeding out the good from the bad, can sometimes only be boiled down to hindsight and a whole lot of personal preference. No matter where you are in your project or design joinery, we'll help you pick out which trends are here to stay and which ones you should get on board with, like right now!
Colour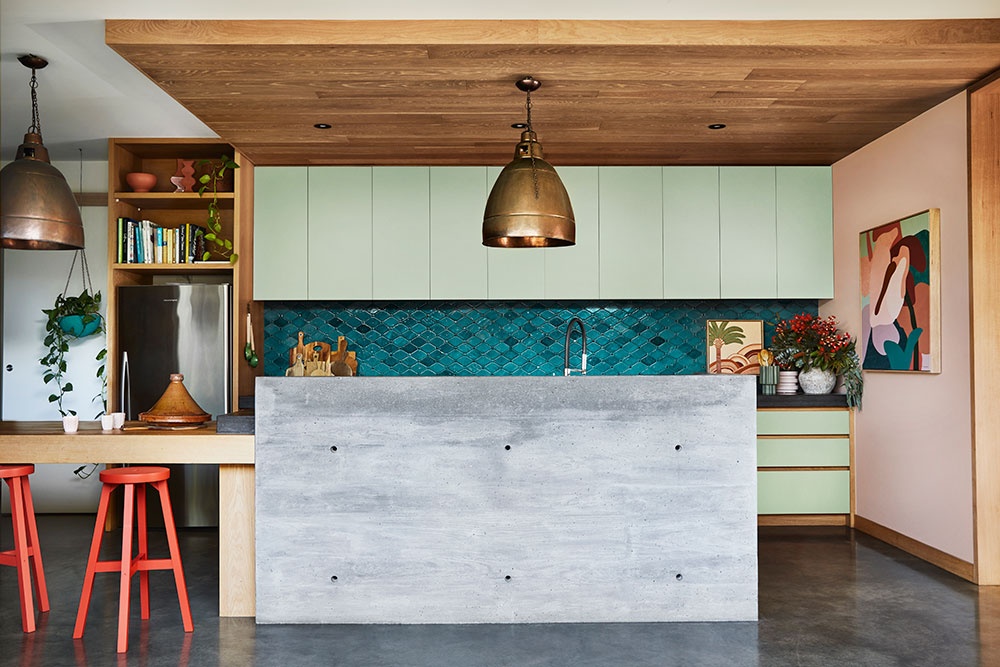 We predict a lot of neutrals to be resurfacing this year. This past decade has seen a rise in cool neutral tones like black, white and grey, but the time has come to add more of a cosy and warm hues to our homes. Warm neutrals will complement the cool tones we already love, think rich terracotta's, deep chocolates and blush pink. Combining these neutrals will add depth and character to design and allow for a more playful colour palette.
Dulux's Colour Trend Forecast
introduced
Nourish, Reset and Retreat
colour palettes to help redefine your relationship with your home after a turbulent past year. Combining natural beauty, uplifting hues inspired by the 70s, stormy blues and essential whites create a sense of familiarity within your space while segmenting your home into a space for work, play and relaxation.
Pantone's Colour of the Year
saw the naturally weathered Ultimate Gray and Illuminating Yellow become a dynamic duo for the year ahead. Inspiring energy, clarity and hope this duo creates a bright and cheerful space while providing a firm foundation for strength and positivity to flourish.
Whichever colours you wish to incorporate into your home this year, neutrals and basic colour palettes will remain consistent. Take a look at our range of
Handles
and
Made to Measure doors
to help complement your chosen colour style.
Nostalgic Styling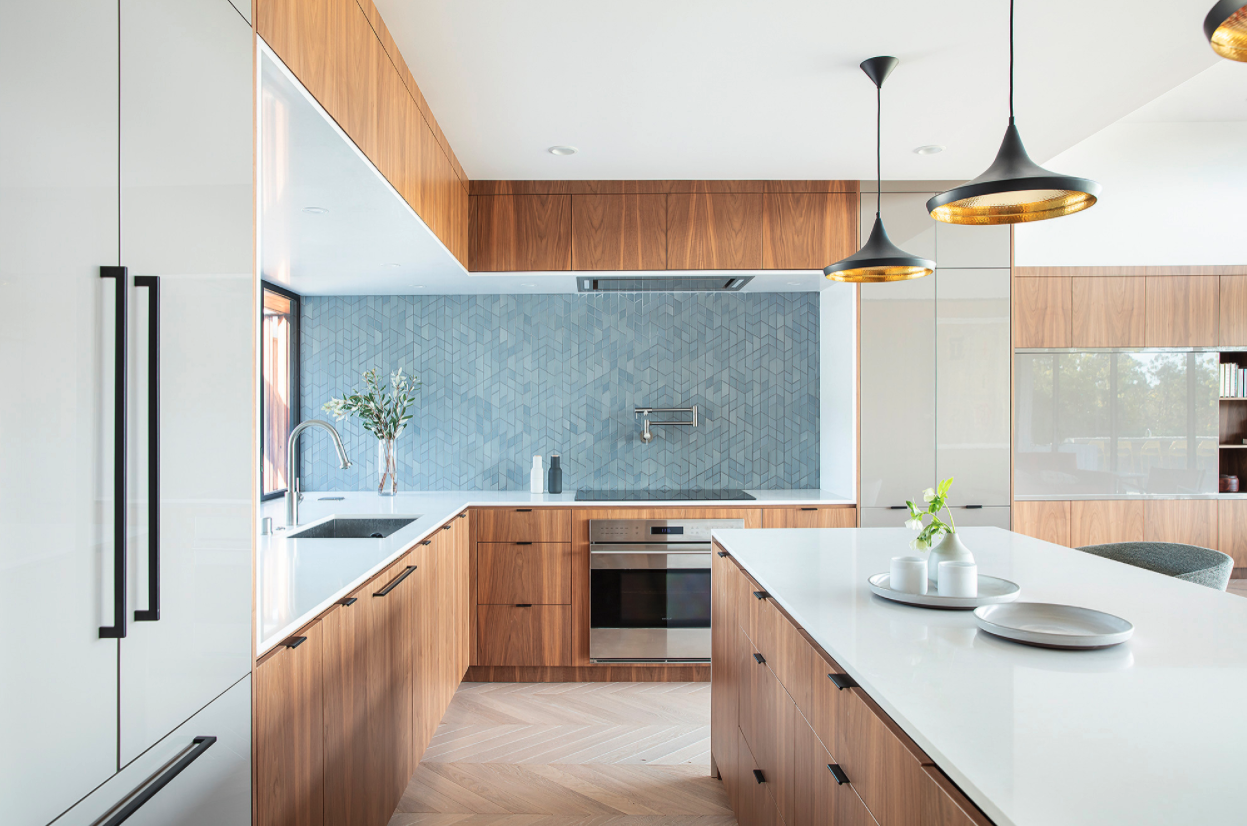 Design styles are always being reinvented and coming back into modern trends, and we'll continue to see nostalgic interiors grace our homes in 2021. Mid-century and soft boho styling has been very on-trend for some time, an 80s aesthetic may be the next big thing. Upbeat colour palettes like
Dulux's Reset
uses bolder tones to uplift and brighten a space. Featuring vibrant pops of fun retro colour and an eclectic mix of old and new, design will re-inspire and generate happy and energising spaces for us to spend our time in. While last year tried to instil calm and relaxation during a difficult period, this new year is turning to bright and bold prints and colours to reinvigorate homes that have become dull and drab.
Geometric shapes and curves will continue to dominate interiors, combining nostalgic curves and geometric patterns with modern straight angular lines will create a home with personality and structure. Keep your eye out for modern hardware and fixtures that complement nostalgic furnishings, like the kitchen above. They've paired strong matt black square handles with teal hues and warm woodgrain cabinetry for a modern retro style.
Shop the products below for a similar look.
Home Offices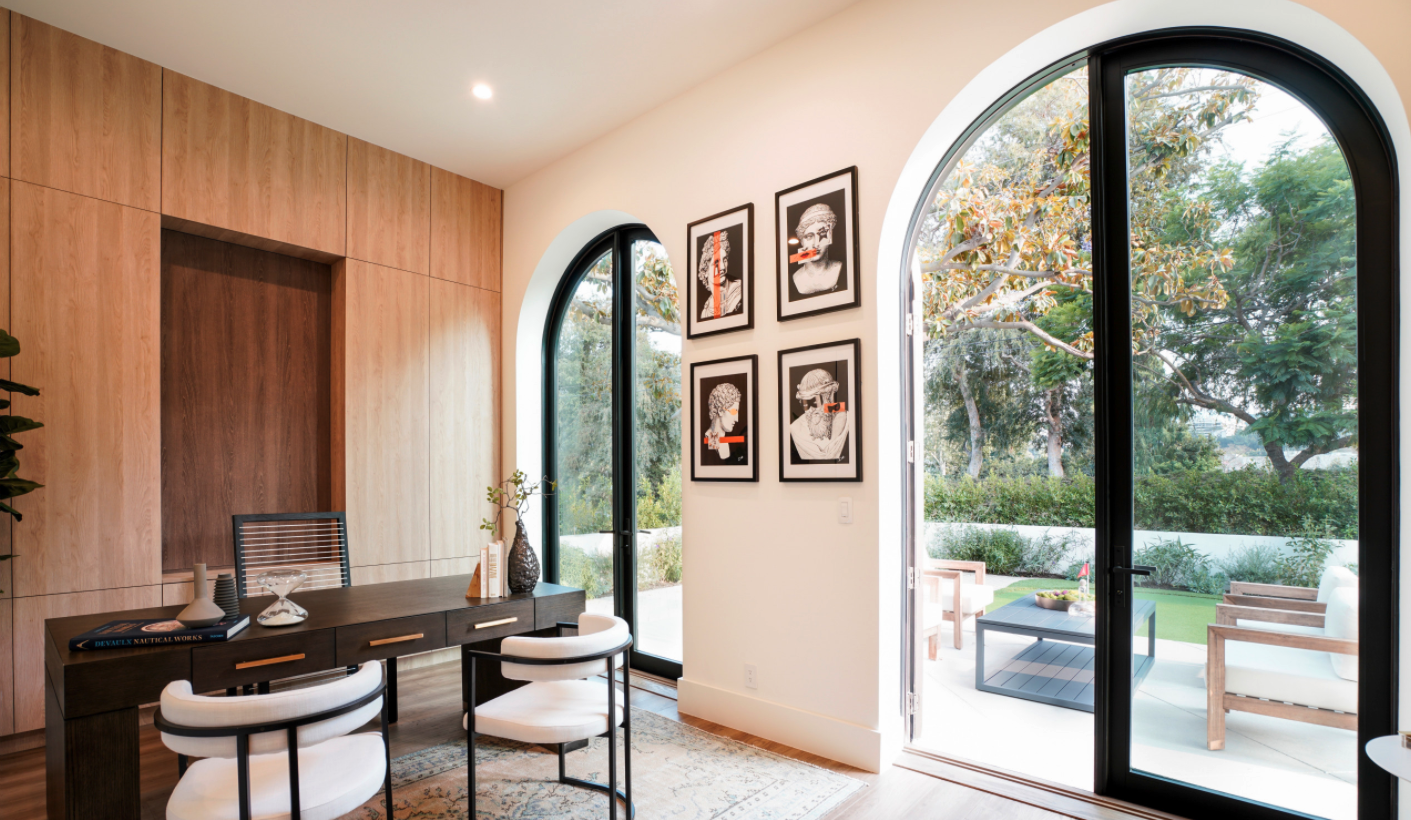 Interior design has had a shift of priorities due to our turbulent past year; more people now require a space where they can work from home if necessary. This means many people are moving into homes out in the suburbs that allow for them and their families to have all the space they need. Open plan designs are now being reconsidered but will still be consistent in many modern homes, while separate rooms and multipurpose spaces are now more important than ever. This year we predict a rise in home offices and quantity of rooms within a home to become a priority for most.

Home offices will become a space of concentration and calm. Separating your work and relaxation spaces is imperative to the optimal home life balance when working from home. Many of us have been stuck in sterile looking, all-white office spaces and if we've learnt anything from last year, it's that life is too short to not express ourselves through colour. We predict that home offices will see a continuation of soft relaxing hues with bold and bright pops of colour to inspire and energise the mind. Incorporating nature and large windows into our space is important to create some interaction with the outside world. Indoor plants may become the new norm in our home offices, they inspire productivity and give us a daily dose of physical and mental interaction with nature. Upping your Zoom background may inspire a reinvigoration of home design by ensuring all walls are pleasant and uncluttered for those never-ending video meetings.

Indoor Outdoor Living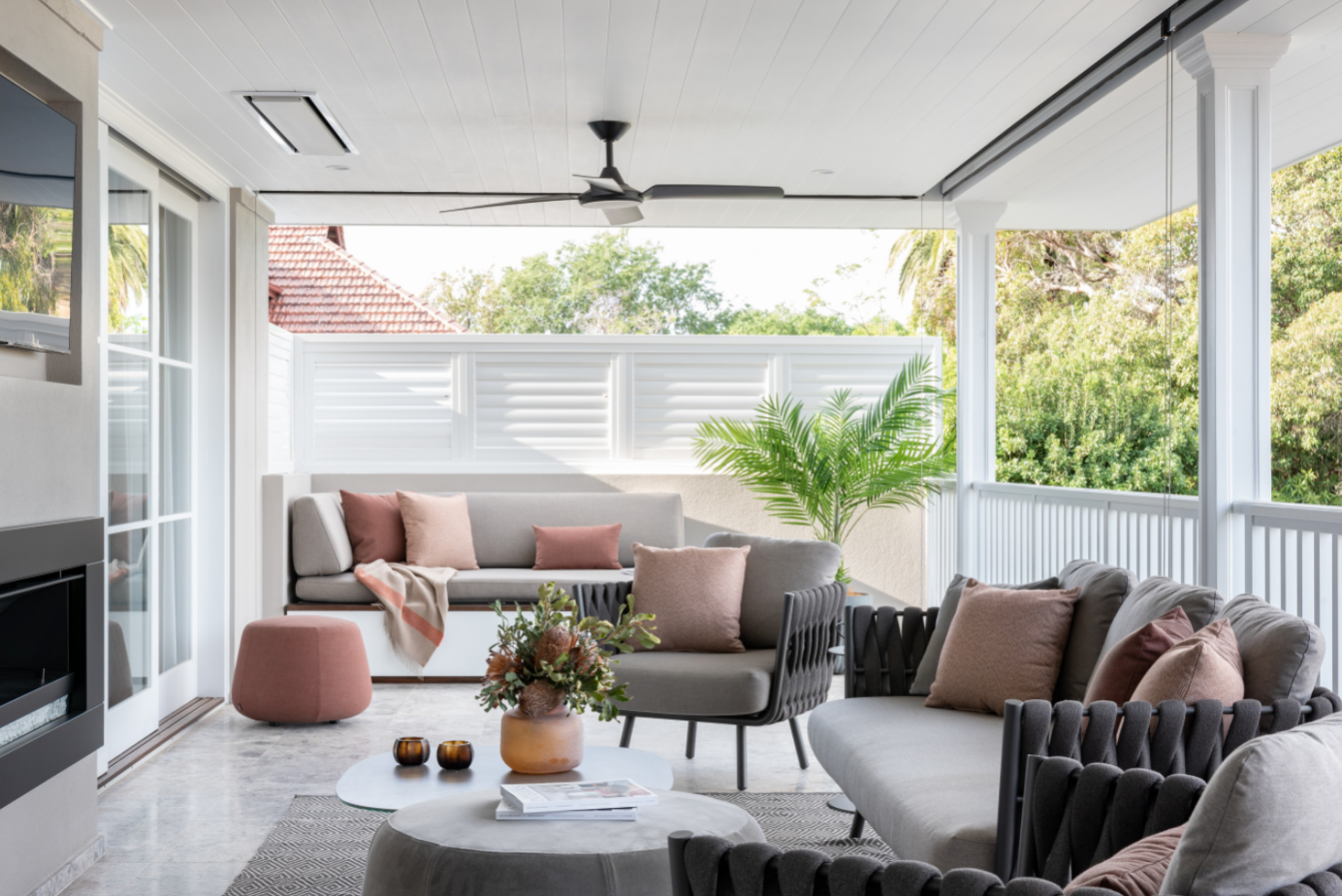 While we've now realised the importance of separating our homes into zones where we can spend some alone time or have a change of scenery, indoor outdoor living will continue to be prevalent in design. The inability to travel anywhere outside our homes has led to many people realising that their home must be a place of relaxation and reinvigoration. Design in 2021 will see an increase in indoor outdoor spaces that have the look and feel of resorts and holiday scapes, this includes incorporating undercover porches, family friendly spaces, big TV screens, resort-style landscaping, pools and even pizza ovens.

While the resort-style will be increasingly popular this year, we also foresee a rise in sustainable gardening. Choosing traditional gardening landscapes like raised garden beds and fruit and veggie patches are on the rise. Not only do they make stunning garden features, growing your own fruit and vegetables can encourage your family to eat healthier, be outside more and lower your grocery bill.

The year ahead is unpredictable, but based on past behaviour we have some insight as to what design this year may hold. Whatever design trends you decide to use in your homes and upcoming projects ensure that it reflects your priorities and the type of lifestyle that the people living amongst it will require. We look forward to seeing what this year holds in interior design, if you wish to follow along with our trends view our social media pages linked below.