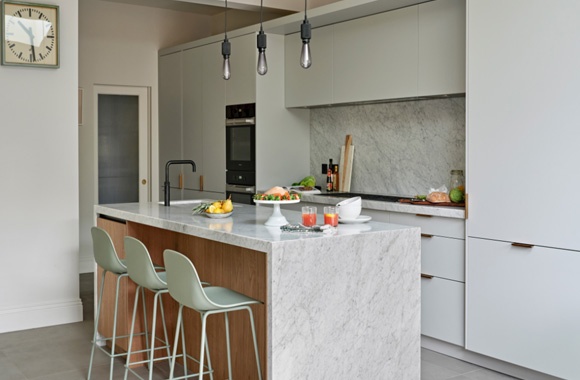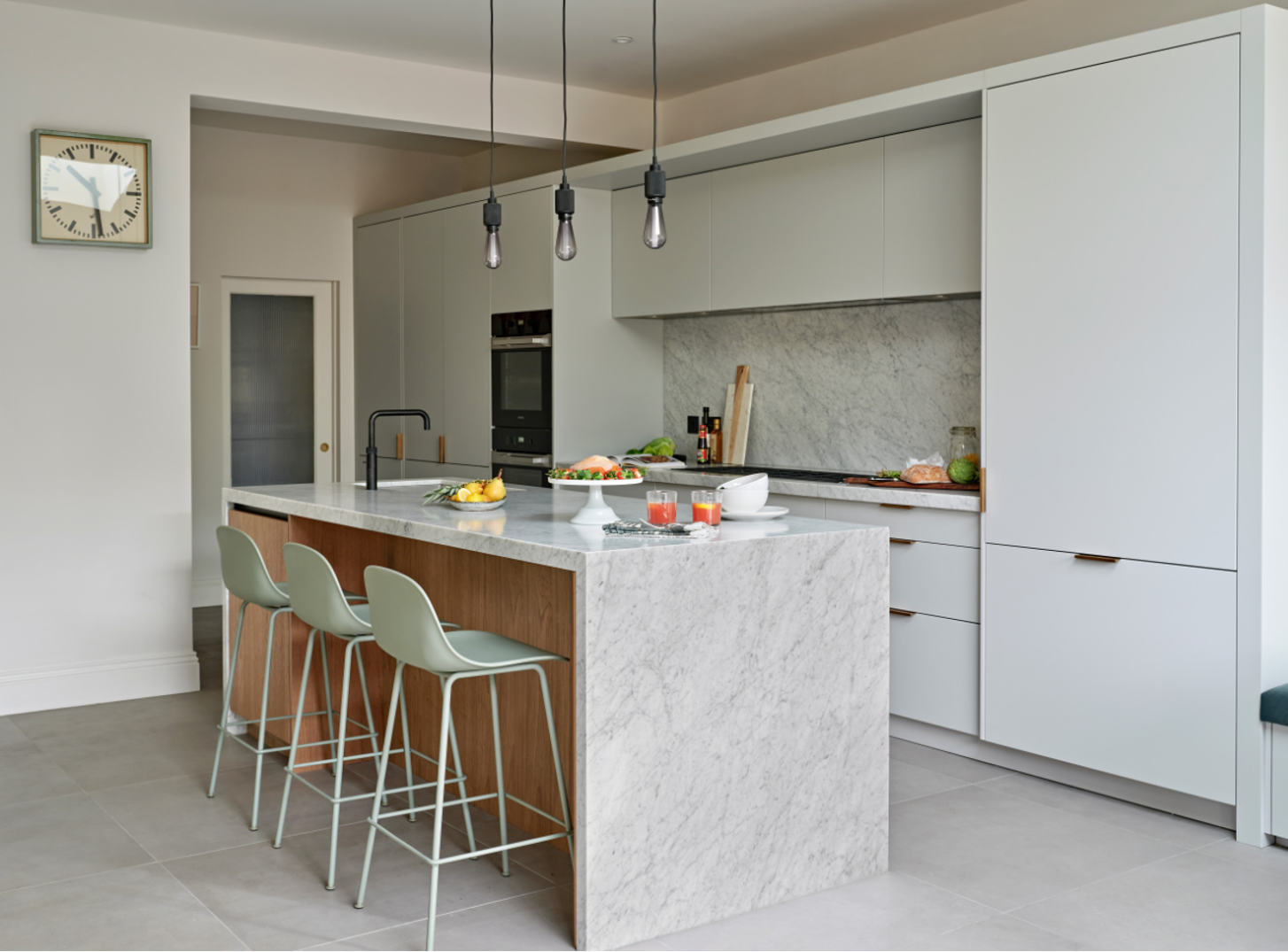 We often think that cohesive design means everything must match, right down to our fixtures. With the current rise of matt black finishes and patinated coppers refreshing our beloved hardware, it's becoming more mainstream to consider mixing your finishes.

But it isn't as straight forward as it sounds. You need to consider your new design and how the rest of your home will work in cohesion. Today, we're going to explore how you can mix metals throughout your entire home and achieve the perfect balance.
Selecting Your Metals
By far the hardest part is deciding which metals and finishes to choose. If you're starting a new project or home, you may begin asking yourself how many metals you should mix. We recommend selecting 2-3 metals, this is not a hard and fast rule by any means, but it allows each metal to shine and work in cohesion. Begin by understanding what finishes you like, and then by dissecting their undertones.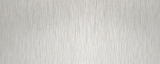 Brushed Aluminium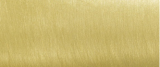 Brass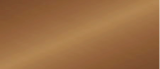 Copper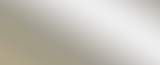 Chrome
Not only do you have to decide on the hue, but the finish. There are a myriad of finishes to select from with the likes of polished, satin and matt being some of the more popular finishes. Now, determine which metals you prefer warm, cool or neutral. Warm metals are the likes of brass, copper and gold. Cool metals are aluminium, stainless steel and other silver metals. While neutral metals are cast iron and other black metals.


Mixing Tones

Now that you've decided which your favourite metals are and understand which undertones they have, you're ready to categorise them. If you're a visual person begin a Mood Board with your favourite pieces, and a collection of your favourite interior design images.

When mixing warm and cool coloured metals, we recommend choosing one dominant colour and one accent colour. This helps differentiate their purposes within each space and helps you to understand where to place each colour.

If you have selected a dominate warm colour, select cool coloured accents. For a dominant cool colour, add warm accents. Neutral metals are versatile and can be mixed with both warm and cool colours.


Dominant Metals

When we say dominate, we mean choosing a metal type to dominate larger spaces or furniture. This is usually quite easy to choose, as you'll likely have on dominant metal for all your major finishes. To create cohesion and flow throughout your house this dominant metal will be featured in each room, especially in the form of door handles and big appliances.

For instance, if your kitchen has chrome and stainless-steel appliances and consists of mainly cool metals, treat that as your dominant metal and then complement it with matt black, black metals or brass.

The kitchen below has selected chrome and stainless steel, both cool metals, as their dominant finish. The cool metals can be found on the refrigerator, ovens, tapware and sinks. The cool metals are accented by neutral finishes in matt black, this can be found in their handles, chairs, pendants and on the ovens.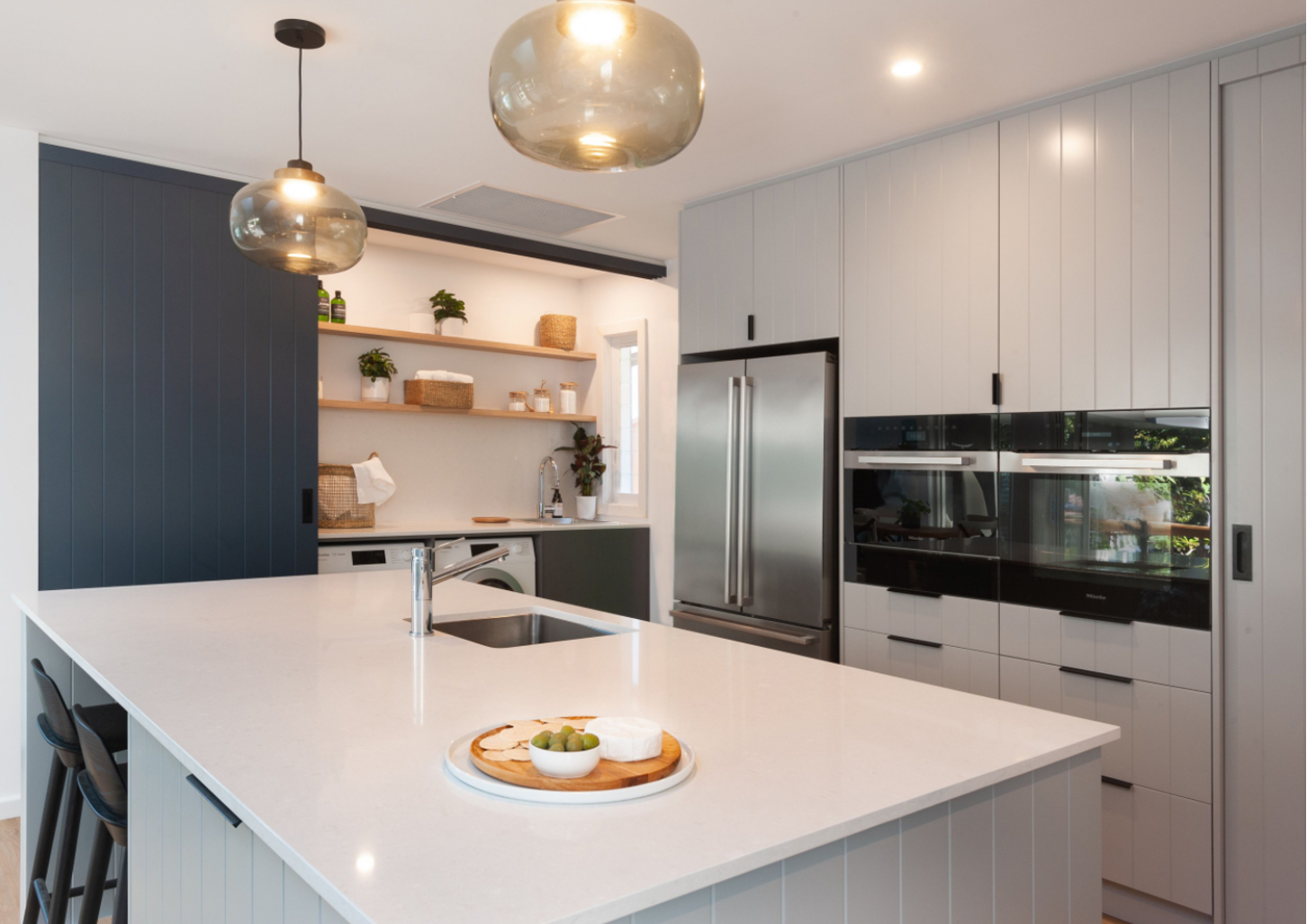 Accent Metals

We've heard many names for this next one but whatever you may call this second or even third metal is up to you. This additional metal acts as a complementing metal that you see in the space. Most designers like to make the accent metal one that is featured in either a statement tapware option or a contrasting handle finish.

In the image below you can see that the dominate metal is the brass. Brass is featured in the lighting sconces, mirror, handles and surrounding pieces. Accenting the brass is the matt black tapware, shower frame and towel hooks.

Shop the look with our similar products: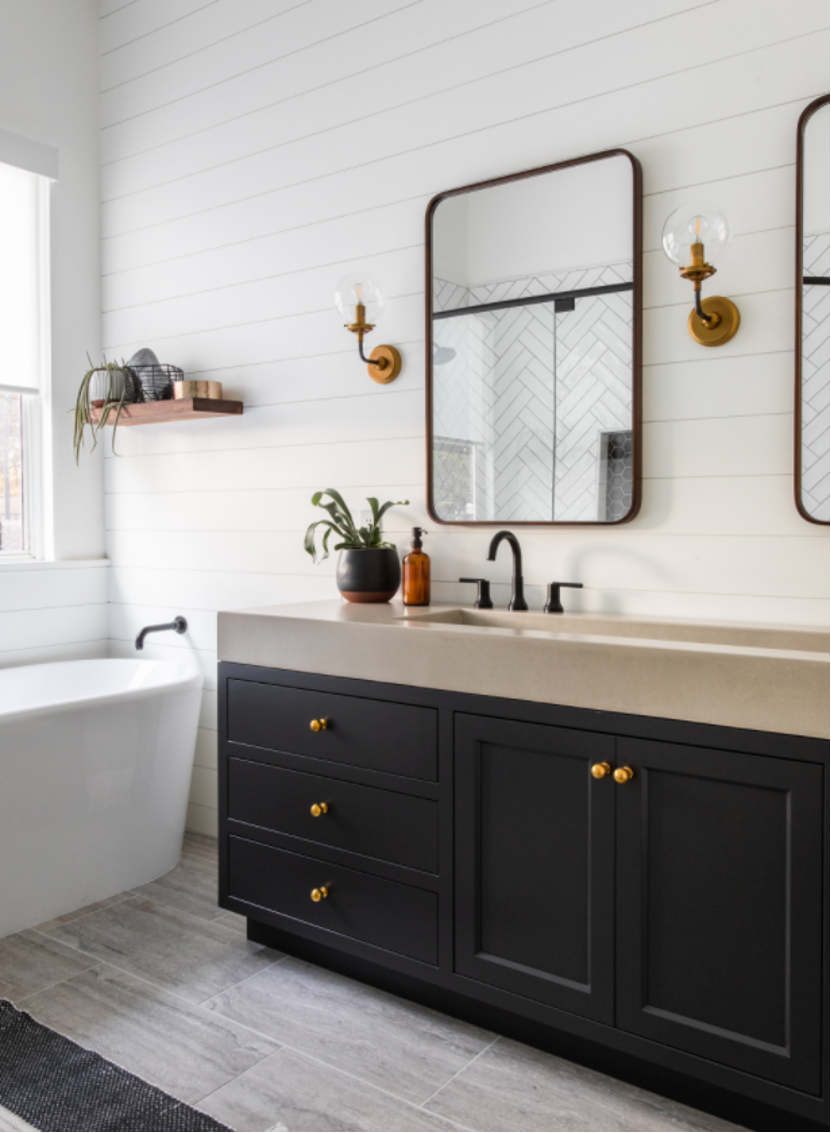 Supporting Metals
Introducing a third metal can be the icing on the cake, or instantly become overwhelming. The key to getting it right is having predominant features and accents, as described above.

This kitchen below has a dominant chrome finish, with supporting black metals and accented brass finishes. Chrome is featured in key appliances like the dual ovens, sink, under-mounted range-hood and cooktop. The supporting black metal is seen as a feature tap, appearing in the ovens and as the grill on the cooktop. The accented brass finish is seen in the base cabinetry as an accent handle. The kitchen appears modern and slimline with the top cabinetry appearing to be handleless. The colour palette of this space incorporates each of the tones, in order to create a balanced and cohesive design. The neutral grey cabinetry and marble back splash and countertop pair beautifully with the chrome fixtures, while the statement woodgrain warms up the space and is complemented by the brass handles. The stark matt black becomes a feature and draws the eye in to the space. Each tone and fixture have a purpose and play beautifully off one another.


Shop the look with our similar products:


Placement
When mixing metals in one space, you want to keep a consistent and cohesive feel to the design. We recommend separating your metals by height so that the similar items are at the same level.


The image below has a dominant tone of chrome by being featured in the appliances and base cabinetry. While the accent metal of brass is featured in the pendants and statement tapware to add contrast and warmth to the space like the woodgrain island does lower down. Continue to create balance and flow by being consistent with your dominant metal choice throughout the home by using it in the likes of door handles and dominant appliances and create synergy through contrasting metals in decor and other fixtures.