What are the real benefits of the T-type hinge?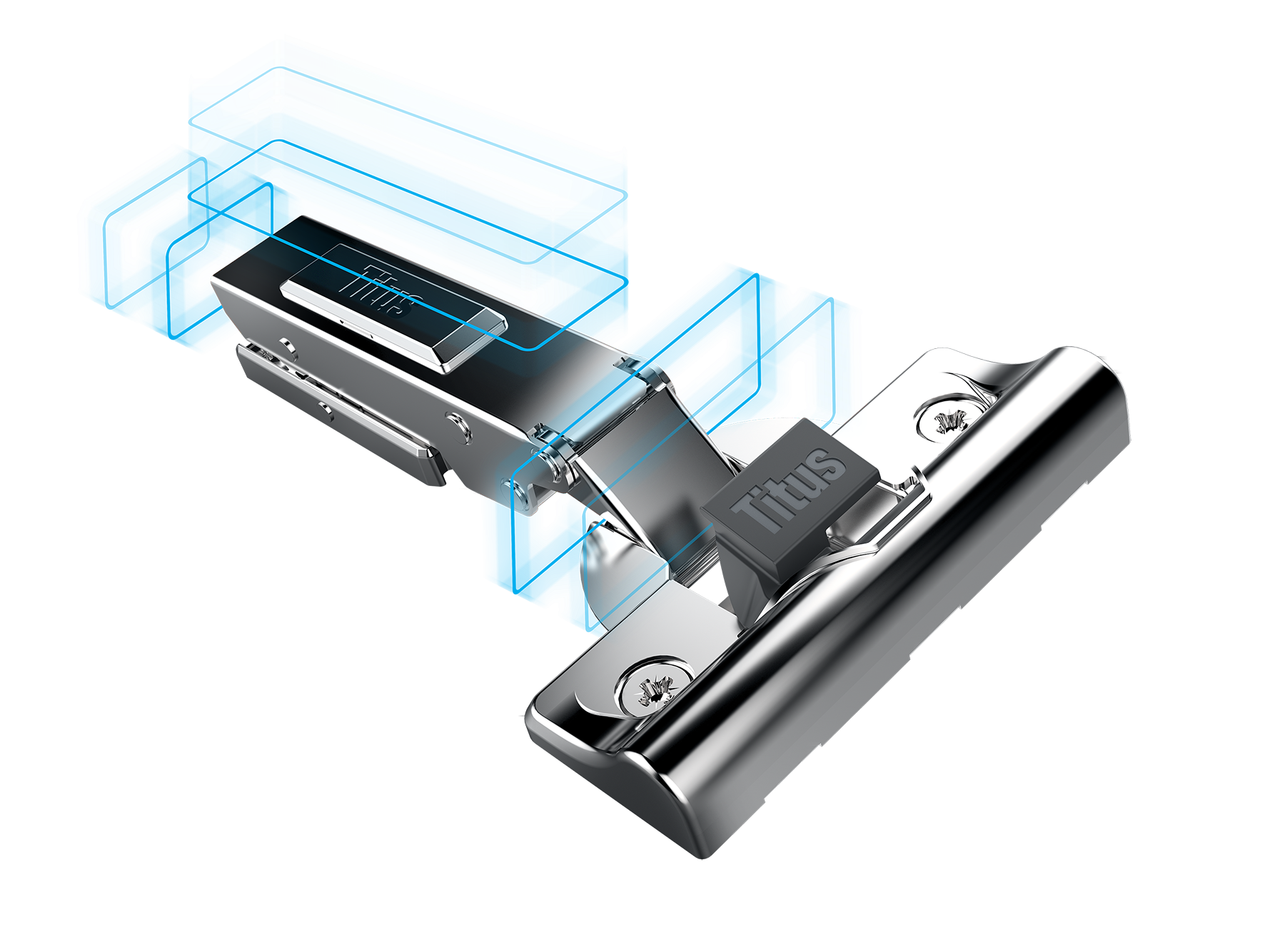 Our engineers spend a lot of time developing ways to make the T-type hinge perform in a huge range of conditions and applications and we use phrases like 'low hinge cup depth', 'high tolerance' and '3Way snap-on' to describe the benefits of T-type to your work processes. But what do they actually mean in practice?


Fast and easy mounting

T-type uses 3Way snap-on mounting, which is the name we give to the incredibly simple process of attaching the T-type hinge to the mounting plate. Unlike most hinges, the T-type can be clipped to the mounting plate from the front, back or directly on top – regardless of how many hinges you need to mount. This is particularly useful for longer doors, like pantries and wardrobes and the installation process is so simple, even people with no trade experience can do it in no time at all. T-type is likewise forgiving, offering smooth and consistent performance even when misaligned. And since only every second or third hinge needs to have integrated damping for soft close performance, it's also the cost-effective option.


Universal application

Low, tall, thick or thin – since the T-type hinge only requires a drilling depth of 11.7mm and uses a rigid design that retains optimal performance in doors up to 26mm thick, it doesn't matter what your door dimensions or weight may be. T-type can be used for kitchen, bedroom and all other furniture, which means less components you need to keep on hand. T-type is also available for pie-cut corner cabinets, with a double lock opening system to avoid hitting adjacent cabinets and take up as little room as possible.


World-leading soft close technology

Titus damping products are used in major brands across leading technology, whitegoods and automobile industries world-wide, so it's no surprise that particular attention was given to the soft close damping mechanism in the T-type hinge. Unlike most hinges, the Glissando damping mechanism in the T-type hinge is located in the hinge cup – which allows consistency across the different T-type variations and applications and simple adjustment with the turn of a screw. Titus Consumer Preferred soft close is engineered for reliable performance in any situation, which is why they are the supplier of choice for damping applications required to withstand extreme temperatures, like ovens and freezers. So you can be confident that your customers will be happy with the performance for the lifetime of their furniture and cabinets.