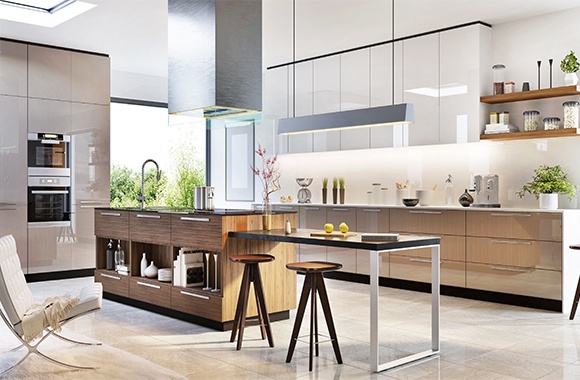 This year we've seen a rise in thoughtful and biophilic design principles emerge. Reflecting on our surroundings, environmentally friendly products and upcycling furniture are some of the trends we see taking form in both residential and commercial projects.
Lighting design in 2021 will take elements from the current trends by emphasising placement and thoughtful design. Sculptural pendants will become the focus in many homes, especially in the kitchen and dining room.
We've introduced four new additions to our LED Lighting Range to coincide with thoughtful design and the importance of lighting placement. The 2021 Stefano Orlati Lighting range includes an elegant pendant and subtle light strips that will help you lead a more light-filled life. Keep scrolling to discover our new latest lighting products.
Pendant Lighting Profile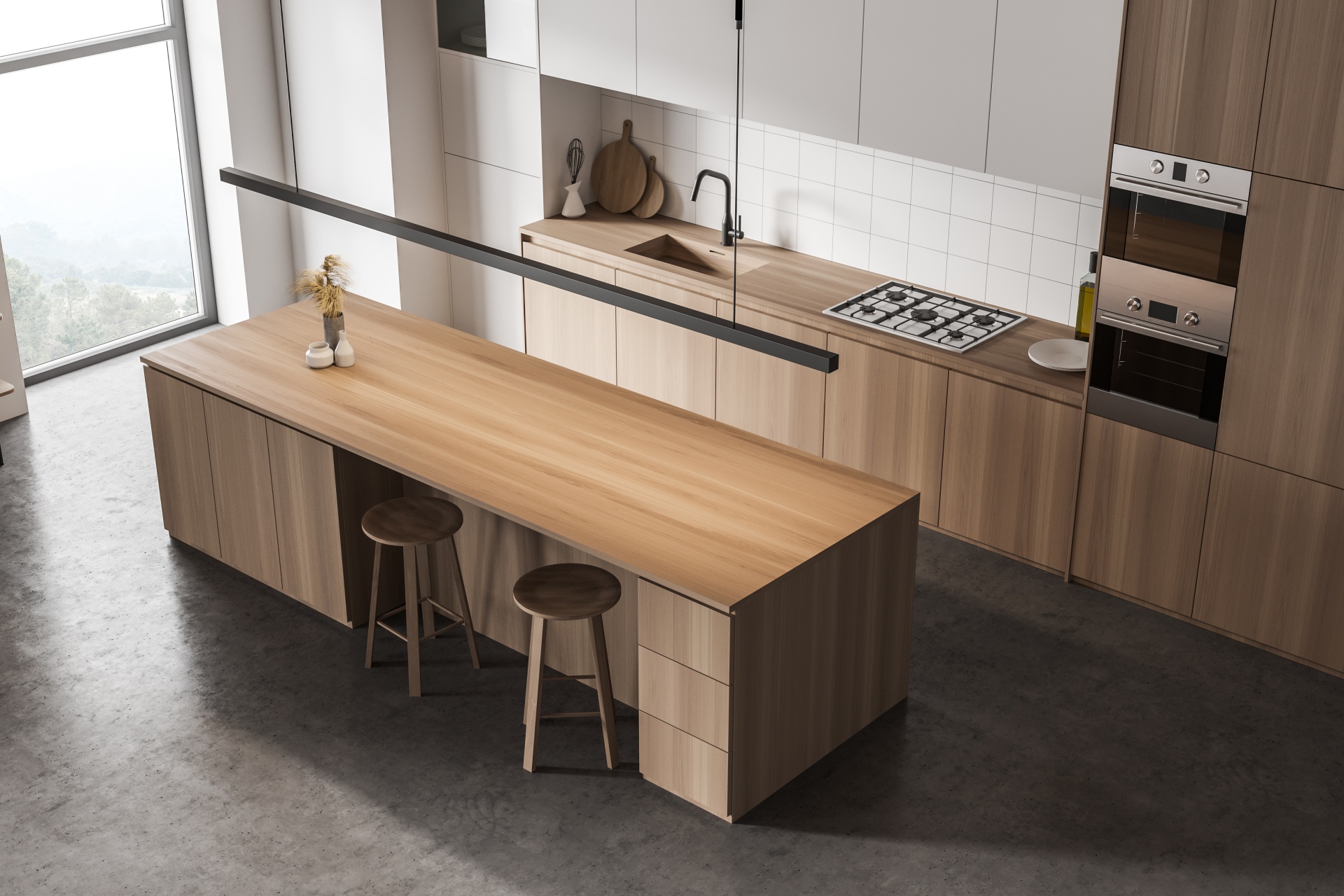 Pendant lights are a beautiful addition to any room. From kitchens to bathrooms, living rooms or bedrooms, they can add serious style points while basking your room in a warm and cosy glow.
Our NEW Pendant Lighting fits 3 LED Strips for maximum brightness and suspends lighting in a single source. Its linear profile ensures a sleek finish to your space and can help add symmetry. Commonly suspended over kitchen islands, it's the perfect sculptural addition to any home and is available in two trendy finishes.
Create a completely custom light fixture due to this pendant's unique made to measure capabilities and the tailored Stefano Orlati MTM service. With the options of creating T-joins, right angled joins as well as straight joining profiles, you can modulate the pendant into sophisticated and intricate designs. The aluminium profile provides heat sink for high powered LEDs and can be suspended from ceilings, wall mounted, or under-cabinet mounted. Install the opaque transfusers for an ambient diffused glow.
Shop our new Pendant Lighting Profile here.
Luna Lithium Light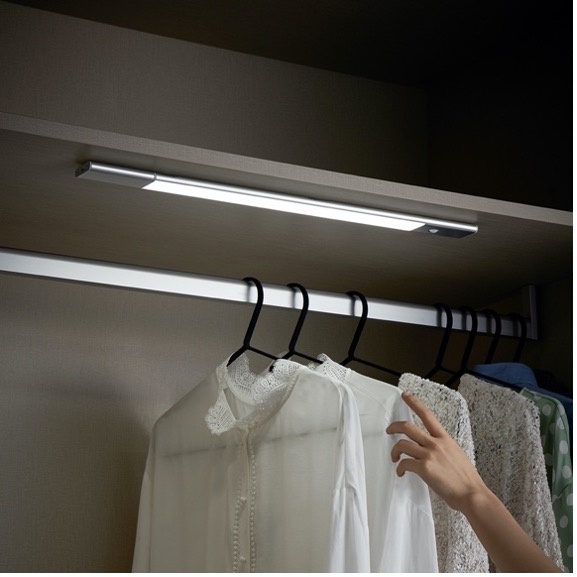 Motion sensing lights add a touch of luxury to any space. Coupled with its added convenience you'll never have to worry about having to watch your step in the dark again. With a sleek profile and superior longevity, the Luna light is ideal for wardrobe, bathroom, pantry or dressing rooms applications.

Our NEW Luna Lithium Light has a minimalist design and is finished in premium brushed aluminium for an ultra-thin aesthetic. This wireless smart light can be attached to any smooth, clean surface like kitchen cabinets, wardrobe shelving, hallway or bathroom closets or any dark corners.

The Luna Lithium Lights offer no-touch motion sensing, which helps to ensure you're always safe and able to see when navigating through your home. This smart LED light is equipped with both motion and night sensors in order to maximise its energy efficiency. The Luna Lithium Light automatically adjusts brightness to suit the ambient environment, so it won't turn on when the area is already well-lit, especially during the daytime. The light will turn on when detecting movement and turn off when no motion is detected in 15 seconds, so you'll never have to worry about turning off the lights.
A simple touch controls the Luna Lithium Light settings and makes operation simple and smart. Tap once to turn on or off, touch and hold for adjusting to a desired brightness.
Equipped with a rechargeable lithium battery, you can simply eject the detachable battery by easy magnetic connection and recharge it via USB before reconnecting. Luna lights use a magnetic or adhesive backing for true wireless installation.
Shop our new Luna Lithium Light here.
24V LED Strip Lights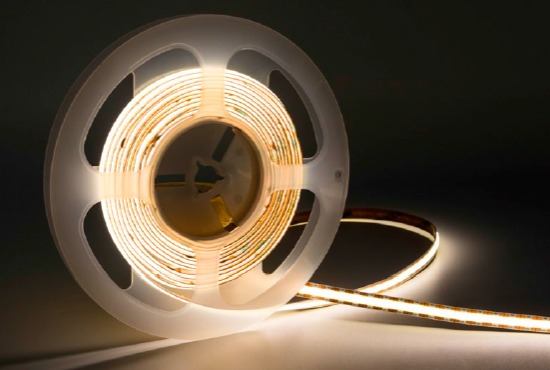 These LED Strip Lights are thin, flexible and customisable making lighting your space easy and can fit practically anywhere. Modest in appearance and gentle in light intensity, Strip Lights discreetly add a layer of luxury to your home while also being super functional.
Our NEW 24V LED Strip Lights can help you achieve customised and innovative LED designs and configurations. Peel and stick adhesive backing makes the application and installation of this strip lighting easier than ever. The Strip Lighting can be cut into 11.36mm increments for increased versatility. The bright LEDs are available in cool white, warm white and daylight white to suit your projects needs.
Shop our new 24V LED Strip Lights here.
5-in-1 Controller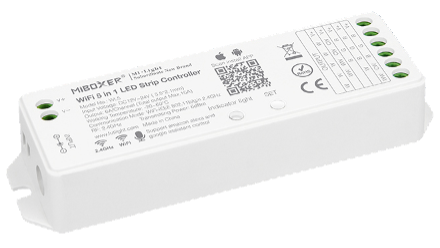 As our technology gets smarter, so do our homes. From appliances to lighting our homes can be controlled by a press of a button or even a voice command. Up your smart home integration by installing lighting controllers to integrate with apps and tailor your lights to the time of day, your mood or specific task requirements.
Our NEW 5-in-1 Strip Controller can customise your lighting to ensure the perfect balance of light and functionality. Compatible with Alexa and Google Home devices to ensure smart automation throughout your home, they are also voice-enabled for added convenience. This controller is compatible with Single Colour, CCT, RGB, RBW and RGB+CCT strip lights so you can set the ambience and colour temperature of each individual zone in your home. Roam free with 30 meters of control coverage, voltage of DC12V-24V and 2.4GHz wireless connectivity. Pair with our Dimmer Remote Panel, Tuneable Colour Temperature Remote Panel and the RGBW Remote Panel for seamless integration.
Shop our new 5-in-1 Strip Controller here.