New Tekform Slimline Drawer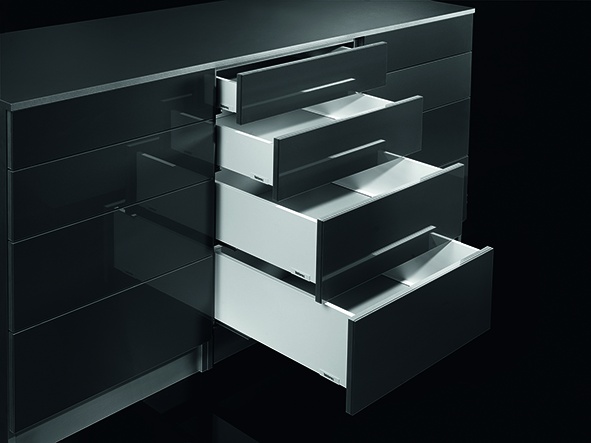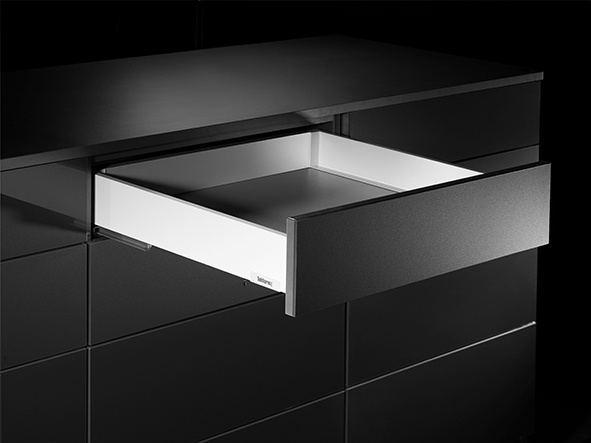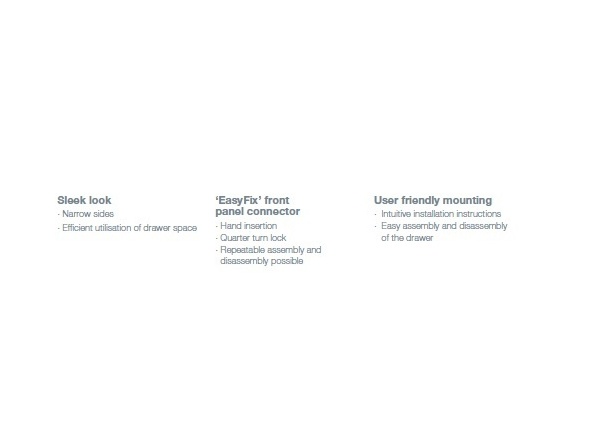 The Tekform drawer range has been extended with a 'slimline' version, engineered specifically for the demanding high-end kitchen and bathroom markets. The new generation Tekform Slimline Drawer features a sleek look with 14mm side panels, offering an efficient utilisation of the drawer space.
For simplicity, the Tekform Slimline drawer uses the same drilling patterns for the runners as the 1st generation of Tekform drawers - enabling easy drawer interchangeability and flexibility in use. To boot, the new Slimline is available in various finishes to perfectly suit the contemporary design of today's furniture.
View the Tekform slimline drawer video

Tekform Slimline offers a luxury extension to the Tekform family of drawers. Thinner walls for design and space requirements and the same quality Tekform drawer features including: superior vertical and horizontal stability, smooth operation and reliable and consistent closing at various speeds – All with the world-leading Titus damper built-in.