Handleless Cabinets – Let Experts Handle Them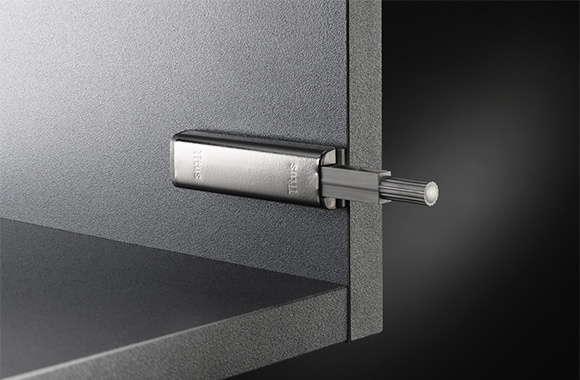 It might not be easy for you to imagine and accept the fact that the kitchen might be deprived of the usual decorative elements, such as door handles. However, there is a great desire to improve the look of furniture and make it more modern and practical. Handleless kitchen units are part of a trend that has been on the rise over the past few years and offers homeowners upgrading their kitchens the opportunity to introduce smooth, sleek lines within the kitchen without the need for "pesky" handles.
One of the great benefits of handleless kitchen units is that they fit in very well with most contemporary or classic kitchens, bringing an effortless looking "smoothness" to the overall aesthetic. Additionally, a handleless kitchen gives you more space, as there is no "overhang" which allows you to navigate around your kitchen more effectively while you cook and prepare food, making it an ideal choice for those with a smaller floor space. The hidden mechanism that allows opening the doors or the drawer by a slight push has become very popular lately, and this is exactly what we are going to focus on: push-to-open solutions. That being said, there's more to focus on than just looks when it comes to choosing the style of kitchen doors that will suit your lifestyle. Whether you're thinking about having handleless kitchen doors with a push open mechanism, or handleless kitchen cabinets with soft closing hinges, Titus experts will help you find the right solution for you.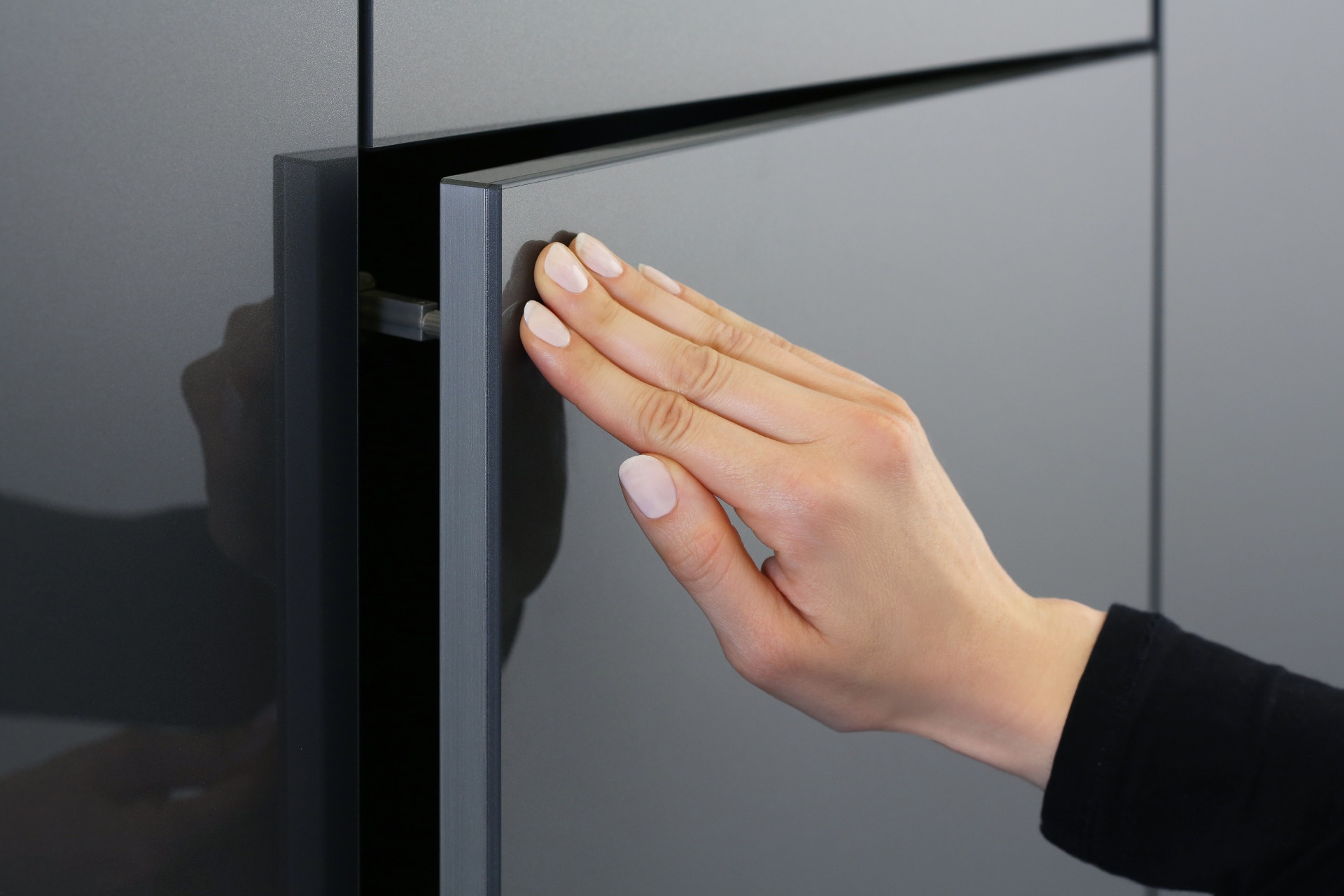 The Advantages of a Handleless Kitchen Cabinetry

Here are some of the advantages of the handleless design:

1. Handleless kitchen cupboards are safer

How many of us have snagged our clothing on drawer and cabinet handles? Everyone knows what it's like to bash their hip or head on kitchen cabinet knobs and kitchen drawer handles. It hurts, and quite frankly we could all do without it. Handleless doors remove this issue, as there is nothing to catch yourself on. For young children, handles can be a safety hazard since they are at the same level as their heads. Moreover, children seem to love to hang onto the kitchen cabinet door handles and play, which might be very dangerous.

2. Great for small kitchens

Due to the limited space, handleless kitchens are a great option for kitchens that are space challenged. Handles take up extra space while handleless kitchens don't as they are integrated within the cabinet.

3. A modern and timeless look

It's easy for cabinetry to become dated over a matter of years. With handleless kitchens, your kitchen will retain its clean, timeless elegance thanks to its super sleek profile.

4. Complementary to integrated appliances

If you have modern appliances in your kitchen that have been integrated into its layout, handleless is the way to go. Its simplistic design can even suit older appliances, depending on their features.

5. Less dust and grime on handles

Handleless kitchens will attract less dust than handled kitchens. Handles tend to collect dust compared to handleless kitchens. On the other hand – if you've ever spent time awkwardly scrubbing behind a tricky to clean handle, you may consider that a quick wipe over of your kitchen units and removing debris a breeze in comparison with getting rid of ingrained dirt on or behind the handles themselves.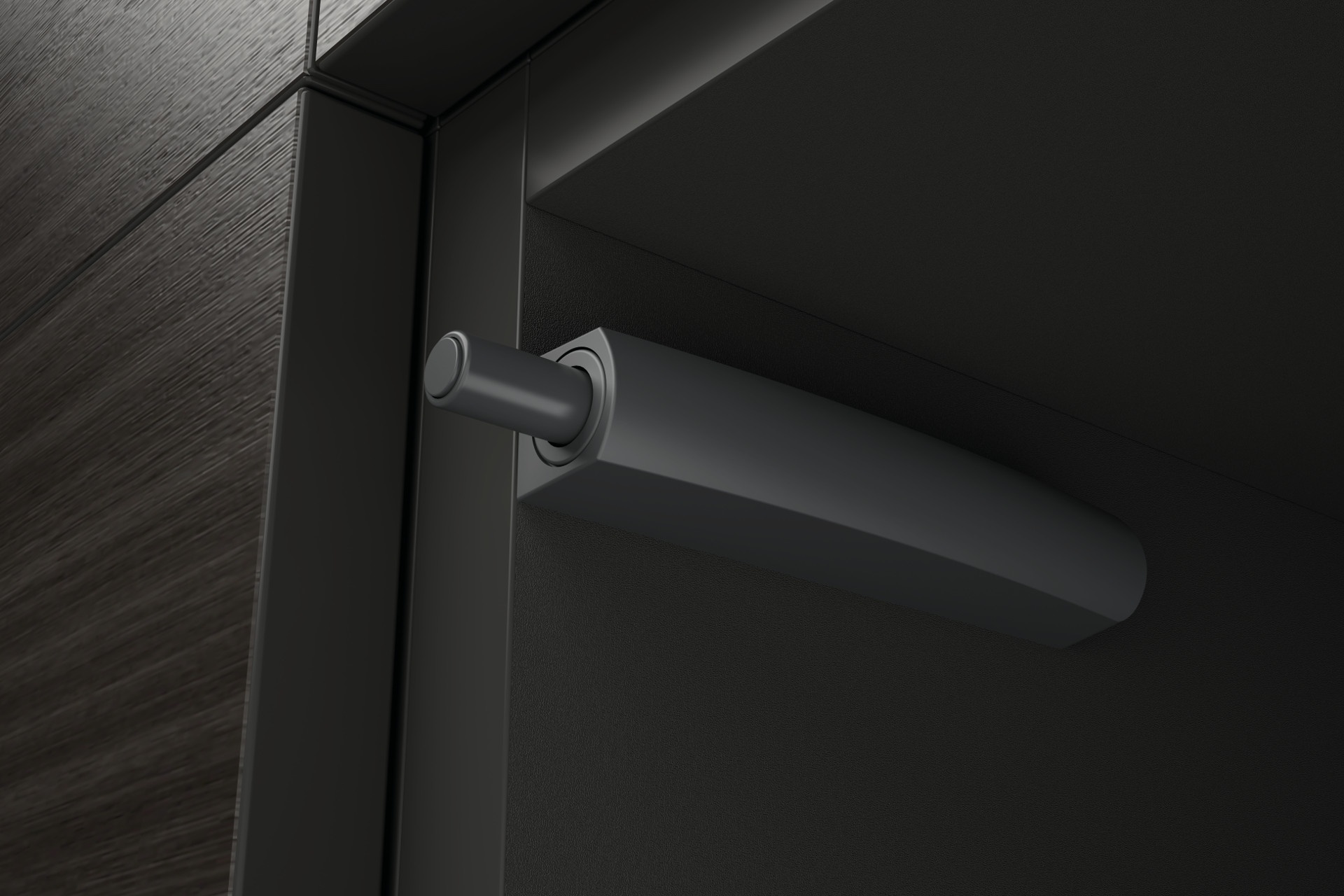 Titus PushOpen Solutions

The clean, light and streamlined design of cabinet fronts often means the disappearance of handles, thus making reliable touch opening solutions in modern kitchens and living rooms indispensable. We have carefully addressed some of the key pain points if you are keen to get away with handles without compromising on practicality, mainly reliability, longevity and consistent performance, safety as well as noise. This is why the solutions from Titus are engineered for easy mounting, reliable and assuring easy opening with minimum effort, and gentle, reliable closing with just a light touch. Our solutions fully respond to the needs of the above mentioned advantages of handleless kitchen, and other cabinetry, thanks to the sleek design, reliable door opening and closing throughout the lifetime, toolless door gap adjustment as well as wide range of applications.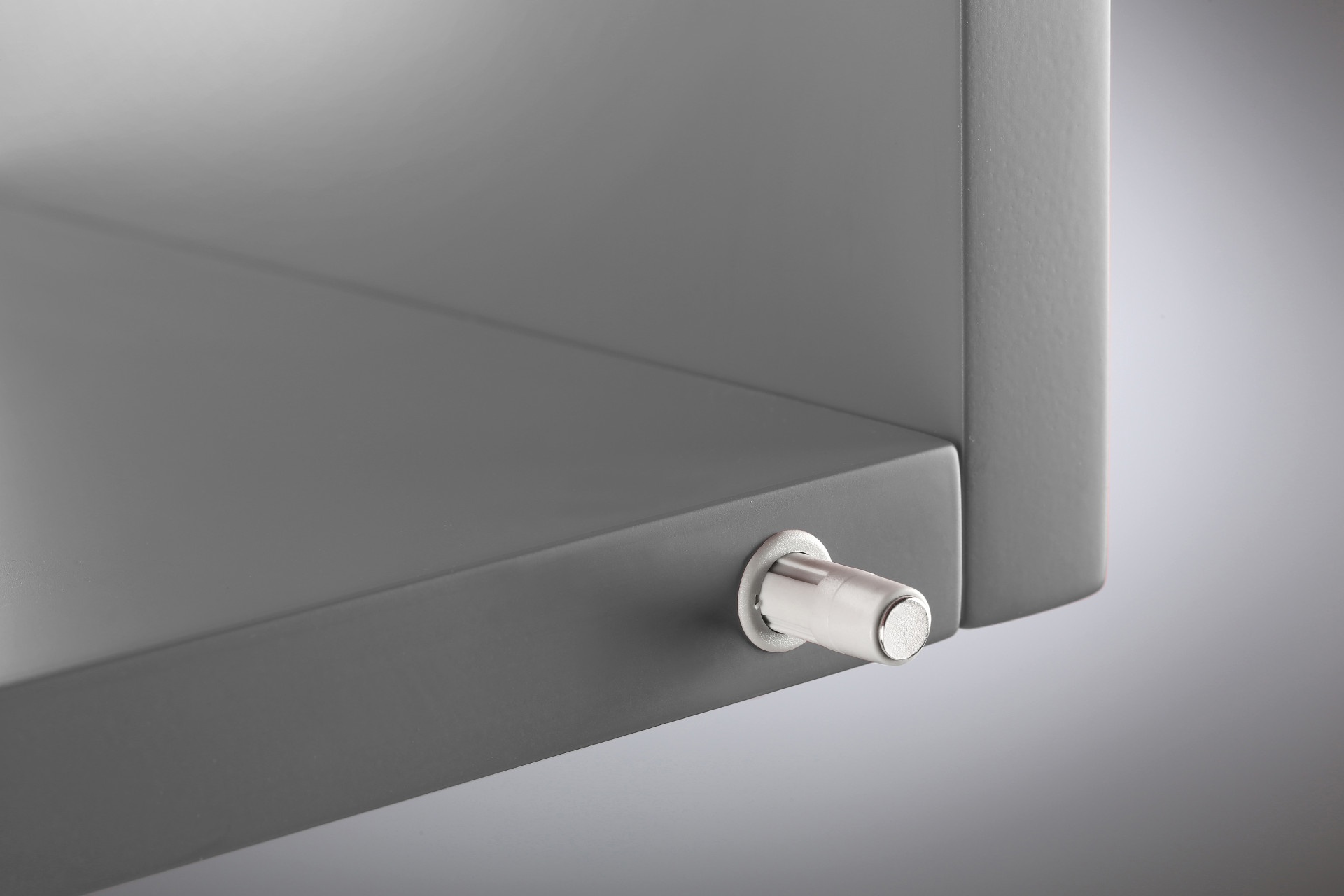 We offer a comprehensive range of PushOpen solutions for effortless touch opening of handleless furniture: for doors and drawers, surface mounted or built-in, with or without magnet. Designed to be used with hinges and drawers without handles, PushOpen mechanism from Titus allows for maximum efficiency and flexibility in furniture production process. It fits any cabinet carcass and is suitable for all commonly used cabinet constructions. PushOpen solutions are part of a growing range of Titus innovative hardware that improves the quality of the furniture and facilitates the furniture assembly at home.

Titus Push Latch

Titus Push latch is a touch opening solution for effortless opening of doors and drawers without handles and is designed to be used with hinges as well as drawers. It allows for maximum efficiency and flexibility. Some of its key features that make this product so popular are intuitive mounting, standard drilling pattern, depth adjustment, safety detachment feature.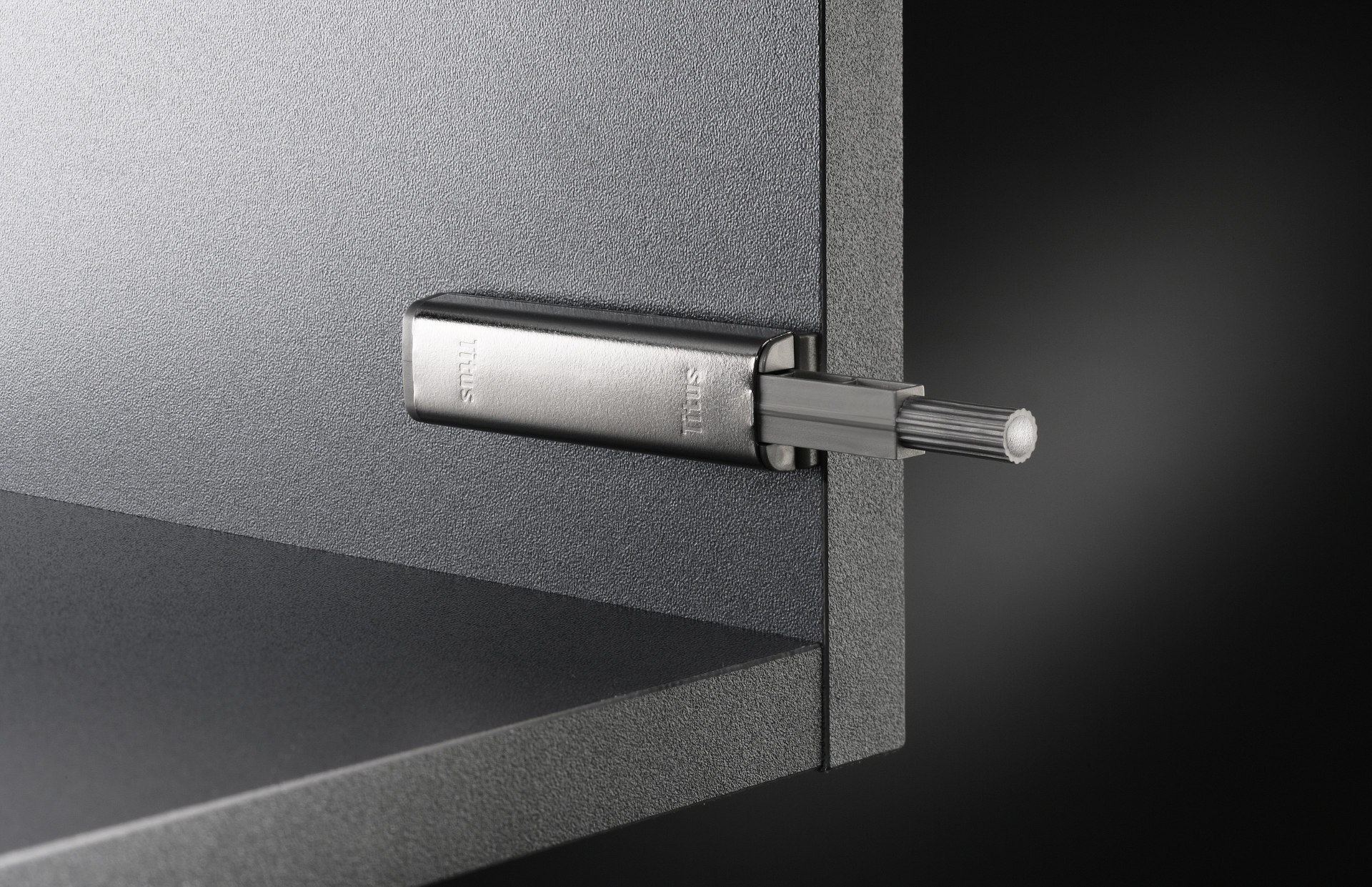 Titus Push latch's cover is made of steel which per se offers many advantages versus its equivalents made out of plastic. The product is stable and durable, environmentally friendly, easy to clean and maintain, it has a timeless look and reliable performance.

As we are aware that quality of living is largely determined by design and convenience, intuitive mounting means Push latch can easily be mounted to standard cabinet drilling pattern without additional drilling, simply by positioning it by the side panel edge. It is available with linear and cross mounting plate. Safety click feature for easy detachment of the mechanism from the mounting plate means that there is no risk of injury in case you accidentally hit the Push latch. You just clip the Push latch back again, without any injury done to you or the product.


Hinge PushOpen Systems
Hinge PushOpen systems are universal touch opening systems for doors without handles. They have sleek design, various designs and colours, various application. Options and depth adjustment feature.

Our solutions combine two sought after convenience features: handleless opening and silent, soft closing for furniture doors.