Summer Renos, You Should Get Started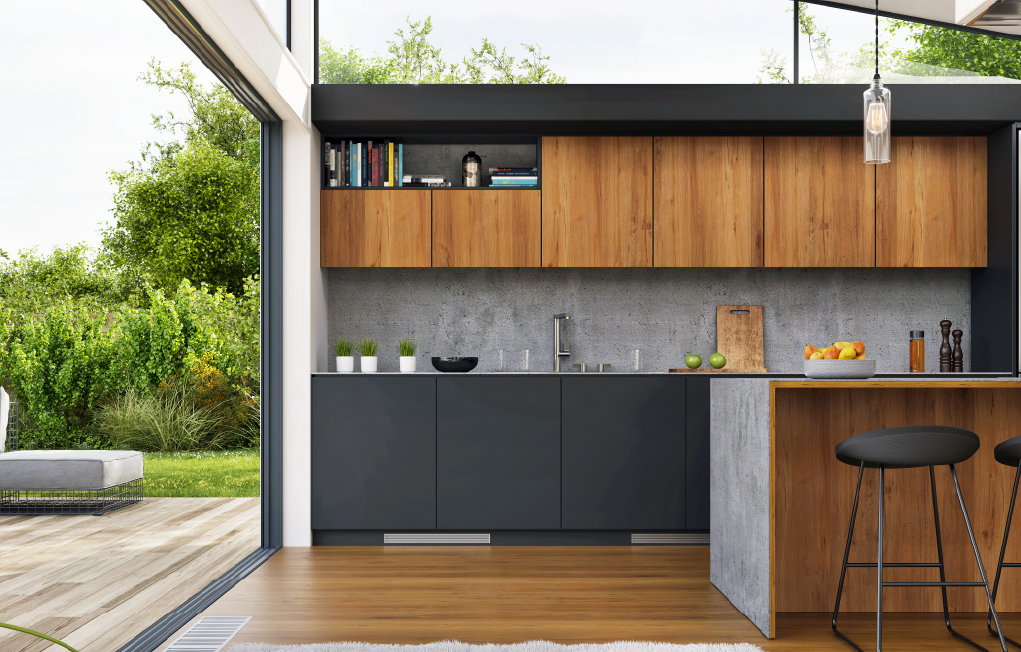 Winter often stalls our home reno plans, full of rainy days and muddy shoes. Now that summer is here it's time to start embracing the warmer weather and the great outdoors. Interior design continues to embrace an open plan living scheme and the flow from inside to out.
Before you start building your new deck with your bare hands, peek at our summer reno advice and get inspired.
Refresh your Kitchen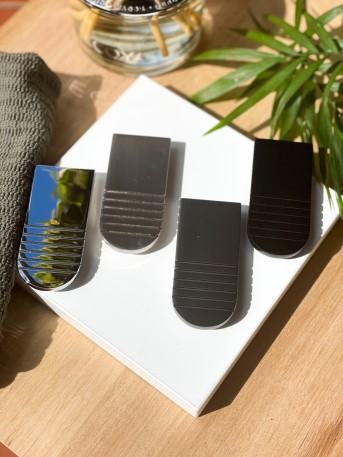 It's that time of year where we begin gathering in each other's homes and preparing glorious family meals. Give the heart of your home a quick update by expanding seating, updating touchpoints or refresh the aesthetics. Improving your kitchens design is paramount to creating a space that helps you enjoy time with your family. Easy to maintain surfaces and adequately organised cabinets can lessen your time spent cooking so you can indulge in more family time.
The simple finishes can make the world of difference. Think soft closing cabinets, luxurious matt handles and glossy cabinets.
Update your kitchens cabinets with an effective and long-lasting solution. Our MTM fronts allow you to improve your kitchen at the fraction of the cost. Simply measure your existing cabinets and select the finish or multiple finishes of your desire and place an order just in time for Christmas. Hire a professional to help you install your door fronts and create the kitchen of your dreams. Order your kitchen cabinets here.
Our designer handles meet the latest interior trends in a range of contemporary finishes. Help your loved ones navigate your kitchen with ease and comfortability this Christmas.
View our handles here.
Does your partner forget to close the cabinet doors? Forget closing rogue open cabinet doors again. Soft-close hinges and drawers are a simple touch to modernise your space. Soft-close devices are easy to install and provides longevity to your cabinets, they offer a premium smoot and silent closing motion that means less noise pollution in your home. Opt for push-open cabinets for a modern handleless look for the ultimate minimalist design.

Embrace Open-Plan Living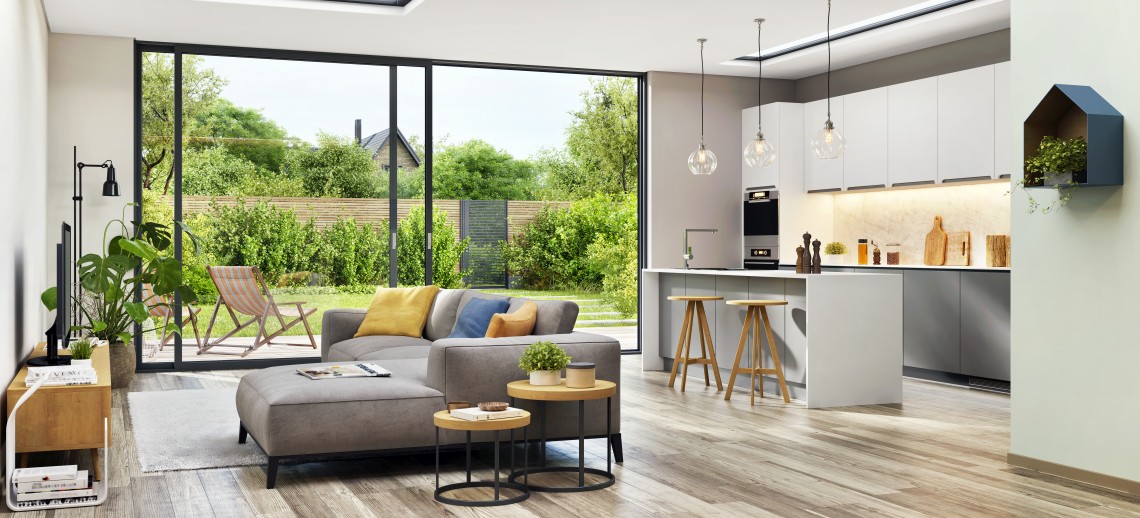 Basking in space and the ability to connect throughout your home is what makes open plan living an unbeatable floor plan. So, if you've already updated your kitchen and ticked off opening your floor plan, consider embracing the outdoors. Soaking up the sun by simply stepping straight out of your living room into a comfortable outdoor space could be just what you need.

Installing wide bi-fold doors that fully open your home to your outdoor area is a great start. Servery windows can make entertaining a lot easier; this space can double as additional seating and extended bench space.



Create an Outdoor Patio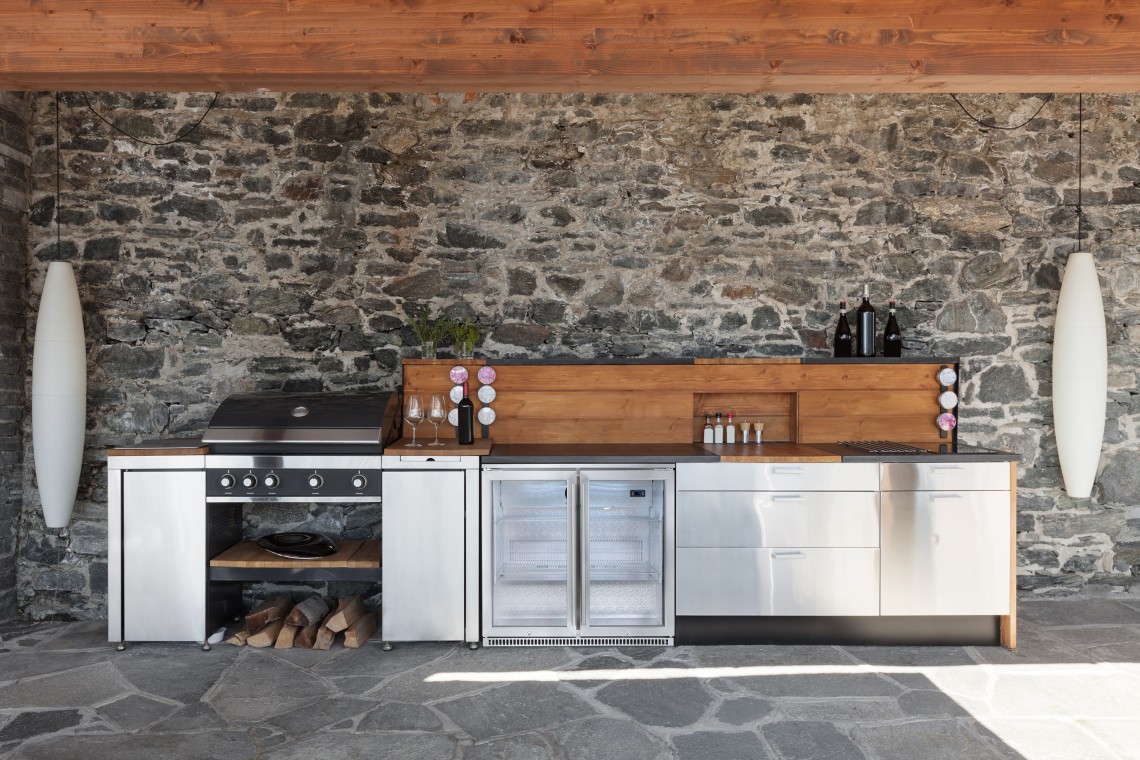 If you've made it this far without adding something to your DIY list, we're impressed. Now, this last part is what you can do to truly revolutionise how you use your outdoor space.
If you're not keen on a complete overhaul, something simple like outdoor furniture or a fire pit could be the next best step. But if you're ready to redesign your outdoor area, we have a few tips. Firstly, check area building codes and ensure you use experienced and registered builders.
Elevate your open plan living areas by flowing out onto a comfortable and luxurious outdoor patio. An outdoor deck or pavers can be your new retreat by extending your roofline for added shade in the summer months and enclosing the space to create an outdoor room.
Enhance your outdoor room by creating a lounge; relaxed seating and a mounted tv can allow you to enjoy the great outdoors with the bonus of modern comforts. Outdoor kitchens or service bars can complement your barbeque and add convenience to outdoor entertaining. Gather your friends and family and connect in comfort and style by creating an outdoor space that begs to be celebrated. Shop our range of
Inalto Alfresco Appliances here.
If you're ready to take your home and garden to the next level, remember the right renovations could improve more than just your summer. They could also increase your home's value considerably, if they're done right. Stay tuned for more home and renovation ideas.