The Making of Coastal Kitchens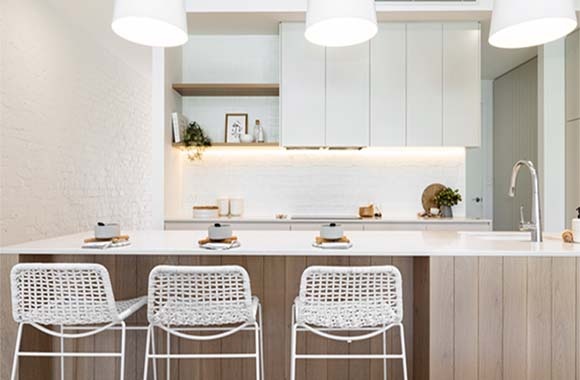 This week we're feeling beachy.

Relaxed, soft and sophisticated kitchens that blend structure and effortless design into the perfect retreat. We'll walk you through all aspects of coastal kitchens and everything you need to know about how to recreate these looks in your next project.

Nailing your style can be complicated and terrifying. Often spaces in our home harbour new, precious and dated items that tend to clash and make it difficult to understand your true style. Turn the hub of your home into a one you'll be proud to share and live in daily.

Keep reading to learn the ins-and-outs of Coastal design and how you can recreate it in your next project.