Titus Refocuses Trends in Kitchen Design at Interzum 2019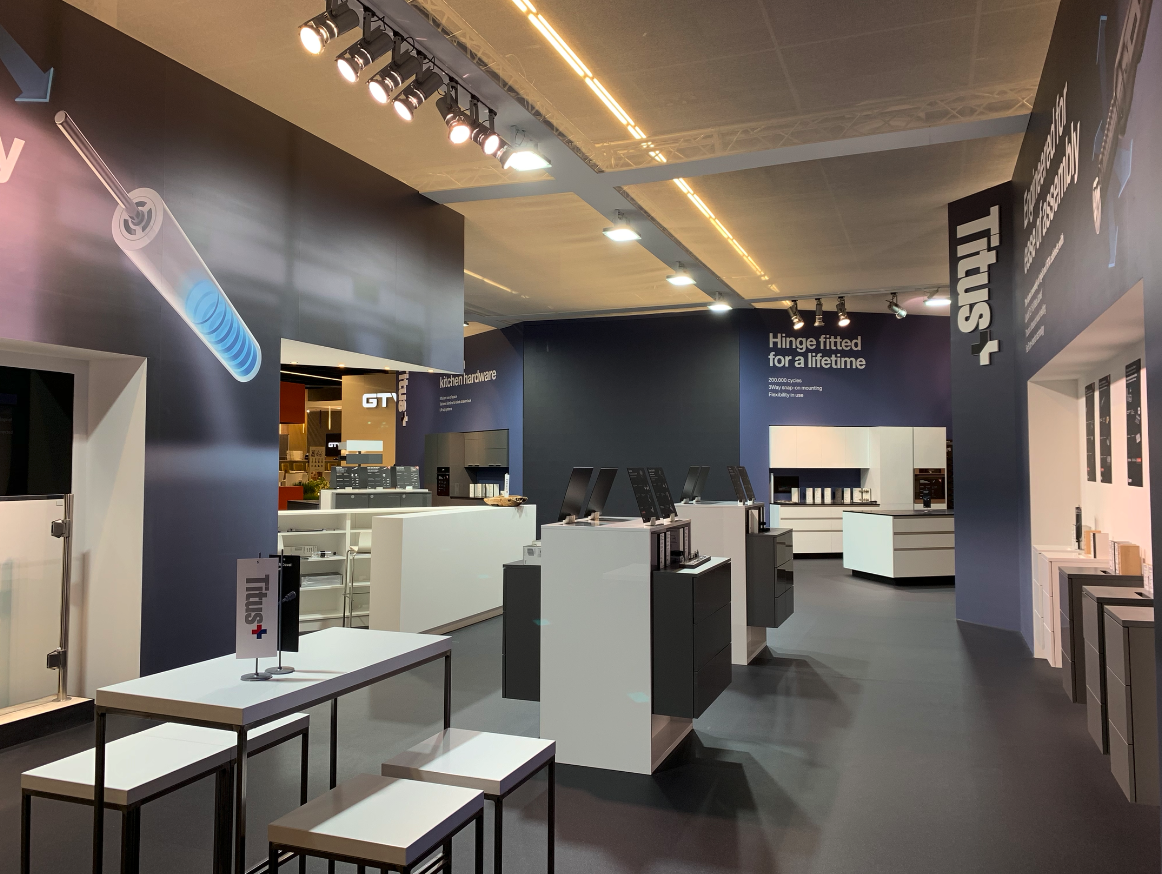 Interzum Cologne was the latest trade show to demonstrate the Titus range of innovative hardware products. Aimed at supporting manufacturers with solutions that are in line with contemporary trends, the Titus stand was a rousing success and represented a fantastic opportunity to connect with customers and industry peers.
The needs of the consumer were centre stage at Interzum this year. Contemporary kitchens reflect the architectural trend of merging kitchen, dining and living rooms into open-plan living spaces, focusing on seamless transitions and colour matched applications to create consistency in design and functionality. Free-standing cabinets, open shelf units and spacious storage solutions are becoming more popular as the style shifts to minimalist, streamlined aesthetics. Cabinet hardware is rarely visible, yet it is essential to the realisation of a kitchen designer's vision.
Titus T-type, an efficient hinge for tall cabinets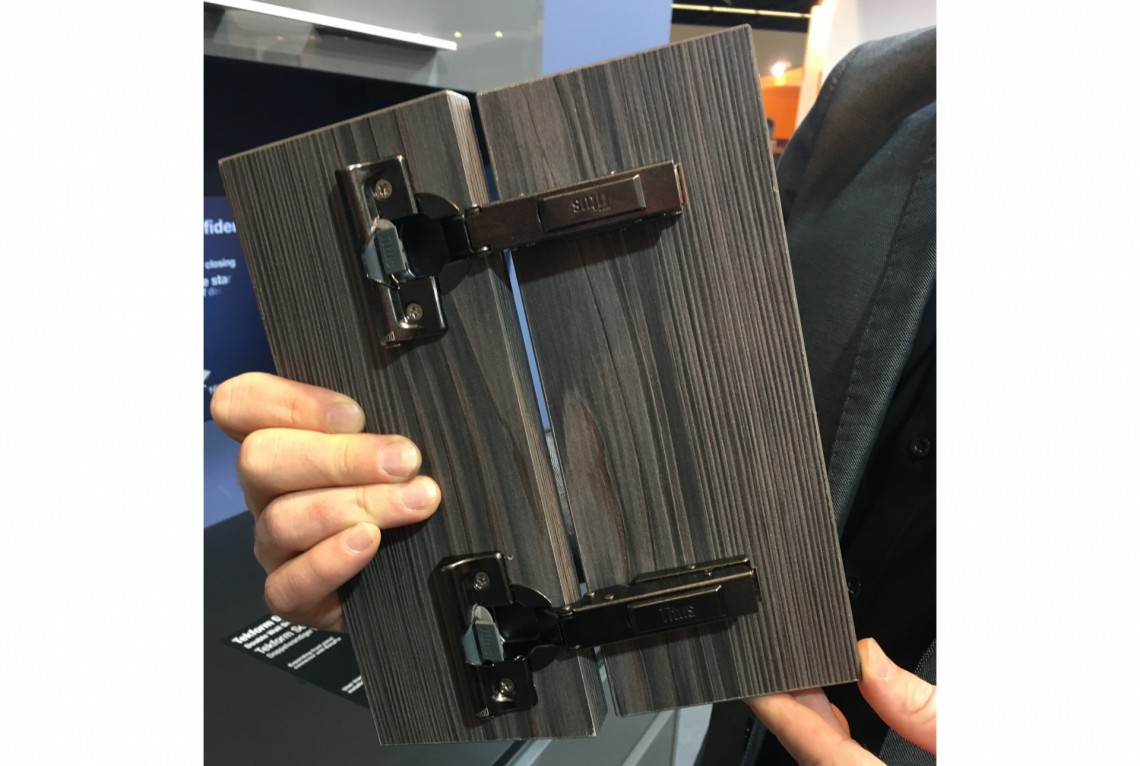 Now more than ever, the foundation of a functional kitchen is clever storage. Tall cupboards are ideal solutions for integrated space management. With its intuitive 3Way snap-on hinge-to-plate mounting in three directions, mounting doors has never been quicker or easier, particularly for doors requiring three or more hinges. The
Titus T-type hinge
significantly reduces the time needed to assemble a kitchen, offering an efficient, economical application with guaranteed life-time performance.
Consistent performance for a lifetime of quality furniture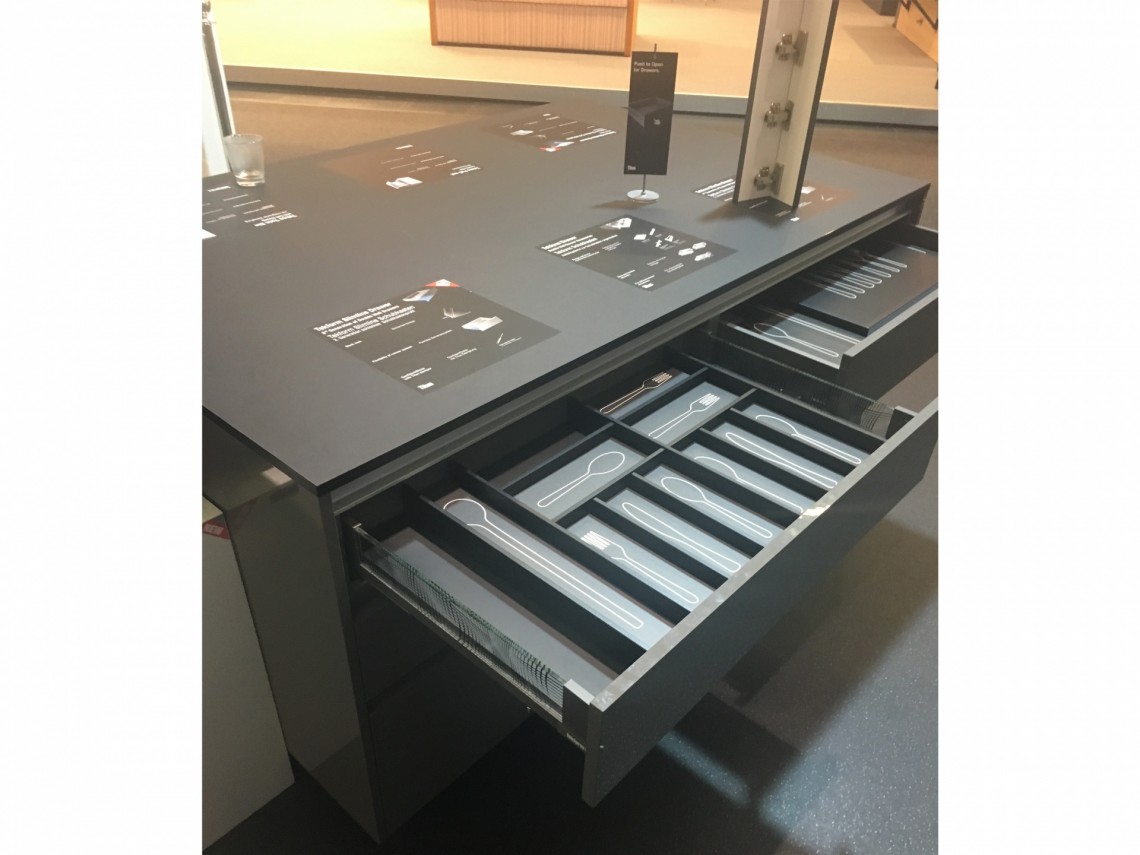 Customers are getting more informed and increasingly demanding in the level of quality they expect. Gaps or misalignments, no matter how minimal, are simply not an option. With this in mind, Titus manufactures cabinet hardware and fittings solutions ensuring precise alignment of cabinet doors.
Titus T-type hinge
encompasses all the prerequisites for the highest of quality standards. It ensures reliable door closing even in cases of accidental misalignment and utilises an intuitive adjustment procedure. Superior door stability without sagging is achieved thanks to the increased hinge arm width, increased hinge plate width and longer clipping distance. Another important advantage of the
T-type hinge
is the integrated Titus damper. The Titus proprietary damping technology assures above-average consistency of performance over the entire furniture lifespan, with no rebounce effect.
''Titus solutions are designed to make the furniture assembly experience simple and stress-free while at the same time providing reliable and consistent life-long performance. Our solutions improve the competitiveness and differentiation demand of our customers. These are the core requirements for the future,'' said Holger Geesmann, CCO Titus Europe.