February 2017 Press Release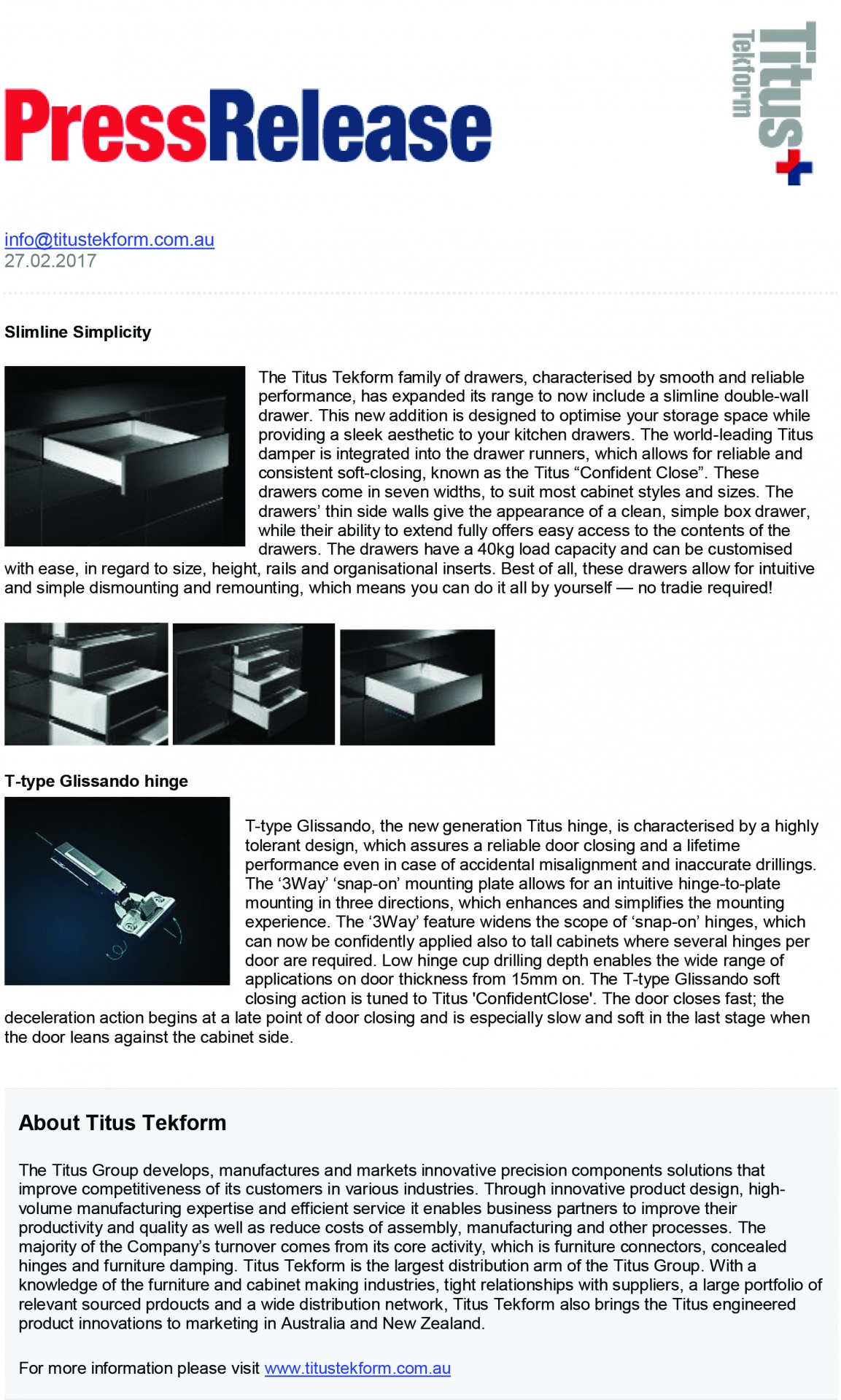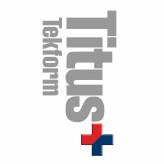 27FEB17
Slimline Simplicity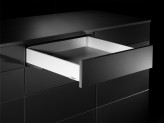 The Titus Tekform family of drawers, characterised by smooth and reliable performance, has expanded its range to now include a slimline double-wall drawer. This new addition is designed to optimise your storage space while providing a sleek aesthetic to your kitchen drawers. The world-leading Titus damper is integrated into the drawer runners, which allows for reliable and consistent soft-closing, known as the Titus "Confident Close". These drawers come in seven widths, to suit most cabinet styles and sizes. The drawers' thin side walls give the appearance of a clean, simple box drawer, while their ability to extend fully offers easy access to the contents of the drawers. The drawers have a 40kg load capacity and can be customised with ease, in regard to size, height, rails and organisational inserts. Best of all, these drawers allow for intuitive and simple dismounting and remounting, which means you can do it all by yourself — no tradie required!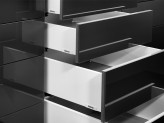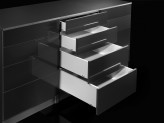 T-type Glissando hinge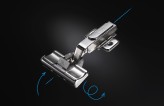 About Titus Tekform
The Titus Group develops, manufactures and markets innovative precision components solutions that improve competitiveness of its customers in various industries. Through innovative product design, high-volume manufacturing expertise and efficient service it enables business partners to improve their productivity and quality as well as reduce costs of assembly, manufacturing and other processes. The majority of the Company's turnover comes from its core activity, which is furniture connectors, concealed hinges and furniture damping. Titus Tekform is the largest distribution arm of the Titus Group. With a knowledge of the furniture and cabinet making industries, tight relationships with suppliers, a large portfolio of relevant sourced prdoucts and a wide distribution network, Titus Tekform also brings the Titus engineered product innovations to marketing in Australia and New Zealand.
For more information please visit www.titustekform.com.au
Media Contact:
Sarah Hossli (#EM#736070626c2b6e687b7a66624c79677b6562627f616638747774#EM#)