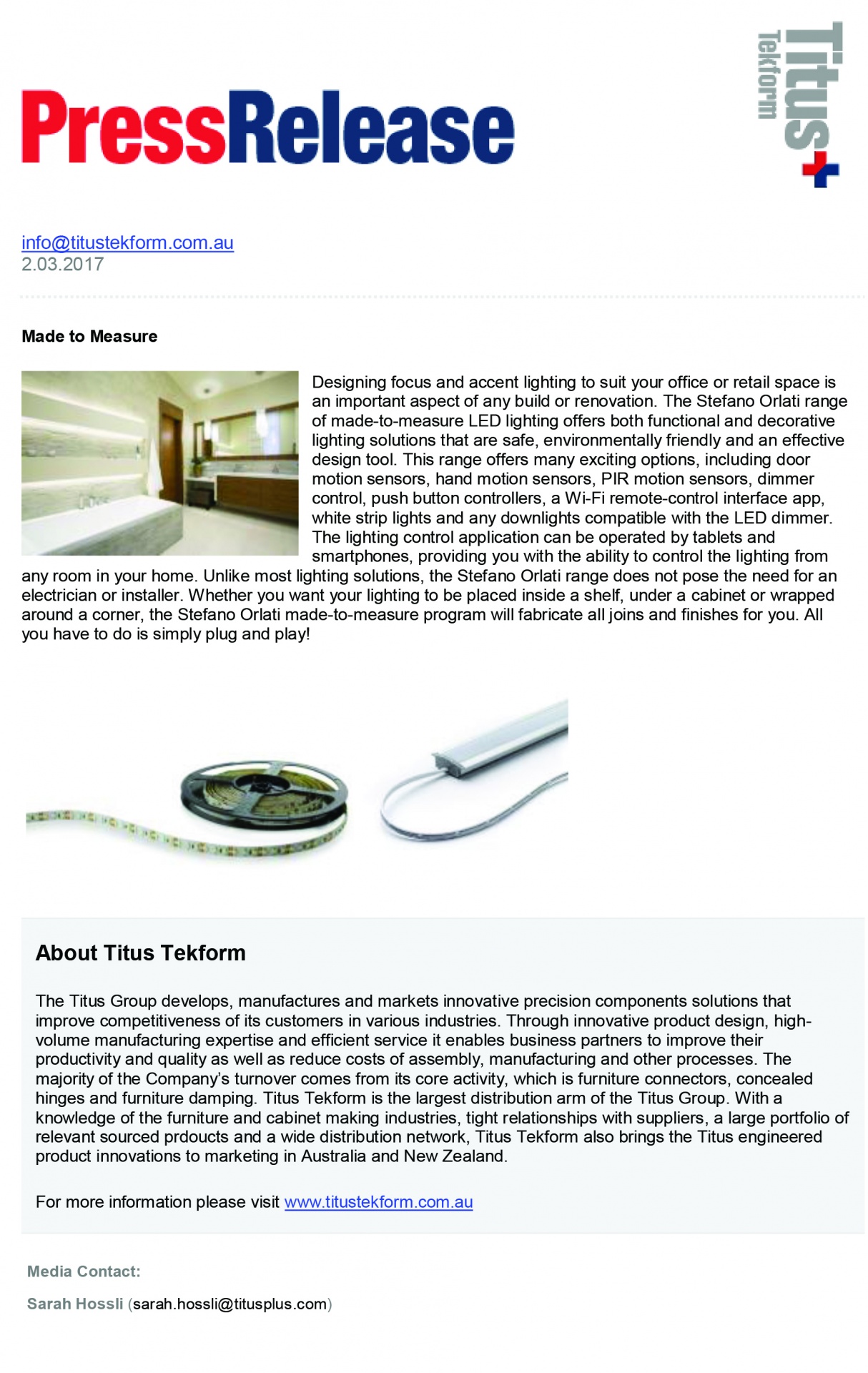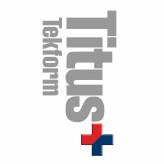 02MAR17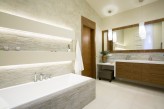 Designing focus and accent lighting to suit your office or retail space is an important aspect of any build or renovation. The Stefano Orlati range of made-to-measure LED lighting offers both functional and decorative lighting solutions that are safe, environmentally friendly and an effective design tool. This range offers many exciting options, including door motion sensors, hand motion sensors, PIR motion sensors, dimmer control, push button controllers, a Wi-Fi remote-control interface app, white strip lights and any downlights compatible with the LED dimmer. The lighting control application can be operated by tablets and smartphones, providing you with the ability to control the lighting from any room in your home. Unlike most lighting solutions, the Stefano Orlati range does not pose the need for an electrician or installer. Whether you want your lighting to be placed inside a shelf, under a cabinet or wrapped around a corner, the Stefano Orlati made-to-measure program will fabricate all joins and finishes for you. All you have to do is simply plug and play!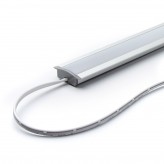 Our supply partner, Fastmount, outfitted high-performance, tailor-made sailing yachts with an efficient, durable and space-saving ceiling and wall concealed panel mounting system.
OptiMatt PET board was chosen by ECO1 Kitchens for its PET film and E0 substrate, as a quality, stylish alternative to the formaldehyde binders in most MDF cabinets.
Interzum Cologne was the latest trade show to demonstrate the Titus range of innovative hardware products. The Titus stand was a rousing success and represented a fantastic opportunity to connect with customers and industry peers.